I clearly did not marry a prince, but now I sleep each night with a king -- my Cavalier King Charles Spaniel that is.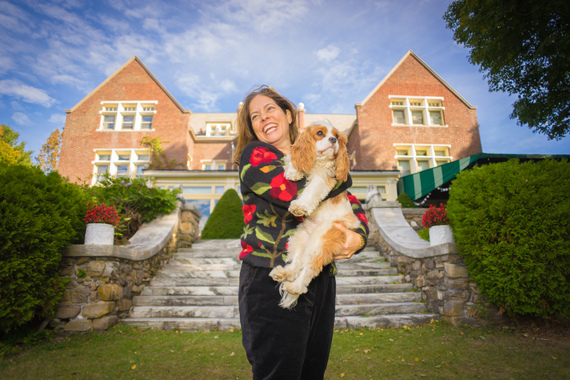 I am late to the table to discover the joys of puppy love, but I am quickly making up for lost time. I adore my dog. He soothes me. He delights me. He welcomes all the guests at the Wilburton Inn in Manchester, Vermont. But most importantly, he opens the door for me like a perfect gentlemen.
When I was first transitioning to Vermont, I had a brief romance with a well connected local in our small town who promised to introduce to the community. I hadn't lived in Vermont since I was 13, and I would have loved his entre to reconnect with my town after 30 years away. But when the fling fizzled, so did his promise of introductions. Yet thanks to Jetson, I didn't need it. Jetson is my wing-man, my conversation starter, my dear companion in my new life that alternates each week between being a Vermont family innkeeper and New York City single mom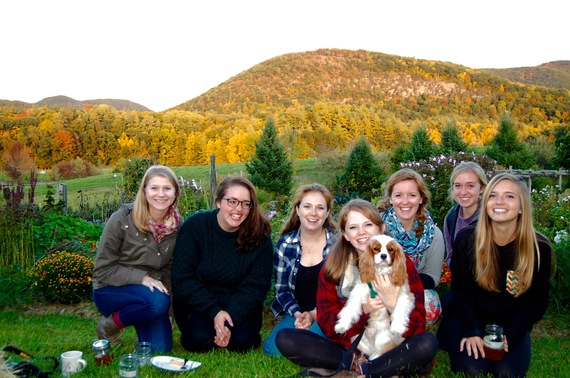 I got Jetson on the heels of my divorce. It was my 10-year-old son who chose him and had always yearned for a dog. Honestly, I was reluctant. After hearing from my husband what a big responsibility it was and spending years resentfully cleaning up after the family guinea pig, I did not welcome the burden of caring for a dog. Boy was I mistaken.
Jetson makes check-in at the inn or riding the subway in N.Y.C. the most social, playful place on earth. Jetson opens the door for me because he is so cute and friendly, strangers want to pet him or meet him. Even glamorous models in Soho run after us on Spring Street so they can take his picture!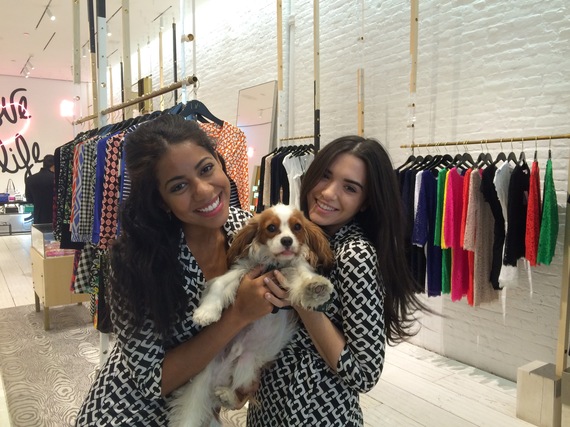 My father and my brother do not understand my love of my pedigree pup. They loved their pound puppy, Jackson, Jetson's namesake, who was a very low maintenance dog who didn't get quite so much attention and photo ops. So I have found Facebook groups that are filled with thousands of people who are as nutty about their dogs as I am. And Jetson has once more opened up the door to give me a great idea.
Inspired by these Facebook groups and my favorite childhood book, Go Dogs Go, I am throwing our first ever doggie slumber party and canine costume ball over Halloween weekend. The Wilburton has always been dog friendly, but this extravaganza will be a first. Last year, Jetson was a hotdog at our blow out Halloween Karaoke Party.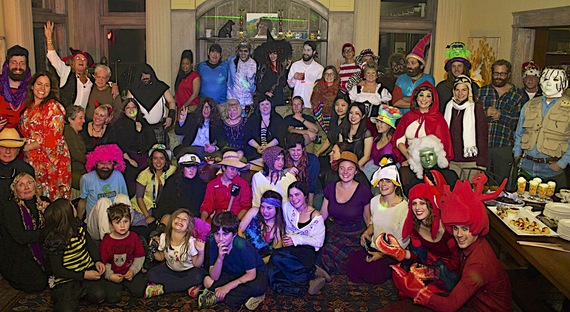 This Halloween we're throwing a Howl'oween Canine Costume Ball for all small breed four-legged friends.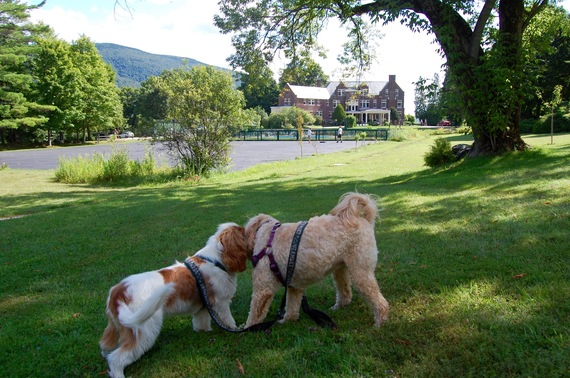 I heard that being divorced can be lonely, but thanks to my little 15-pound puppy, I have never felt more social, grounded and loved. As I lit the fireplace in our new Vermont carriage house apartment and snuggled in my king bed with my King Charles Cavalier, I knew this divorcee was going to be just fine.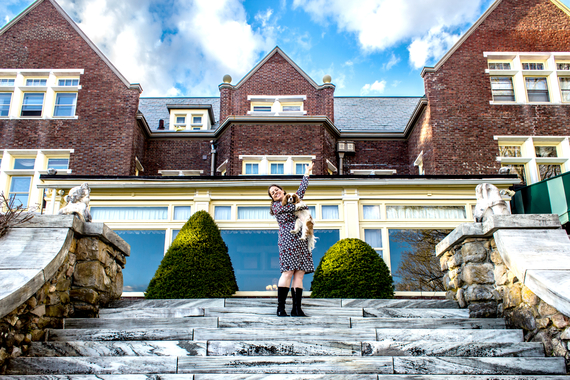 Calling all HuffPost superfans!
Sign up for membership to become a founding member and help shape HuffPost's next chapter