Forget the excited flurry of texts when you're first getting to know someone, or the Instagrammed new couple pictures that you proudly tag #nofilter -- because this is easily the best thing to come out of online dating.
And it's a whole new kind of puppy love.
Here's why. American animal shelters take in approximately 3.9 million dogs every year, according to the ASPCA. Although shelters work hard to find as many as they can a home, there's still lot of dogs that never do.
To combat this, animal rescue organization Social Tees teamed up with ad agency BBH's The Barn. Their ingenious plan? Help abandoned dogs find people to love the same way people find other people: by using Tinder. They set up ten profiles on the digital speed dating site -- and the dogs aren't shy.
One "adores snuggling up and falling asleep on the couch. Ready to go home with the luckiest animal lover in town," according to its profile.
If a user swipes right on a dog, they'll be sent a message with information on the organization that rescued it and details about getting involved.
Tinder is known as an app for its speed in making connections, but we don't know if anyone could have predicted how quickly people would fall in puppy love for these little guys. One has already found a forever home.
Related
Before You Go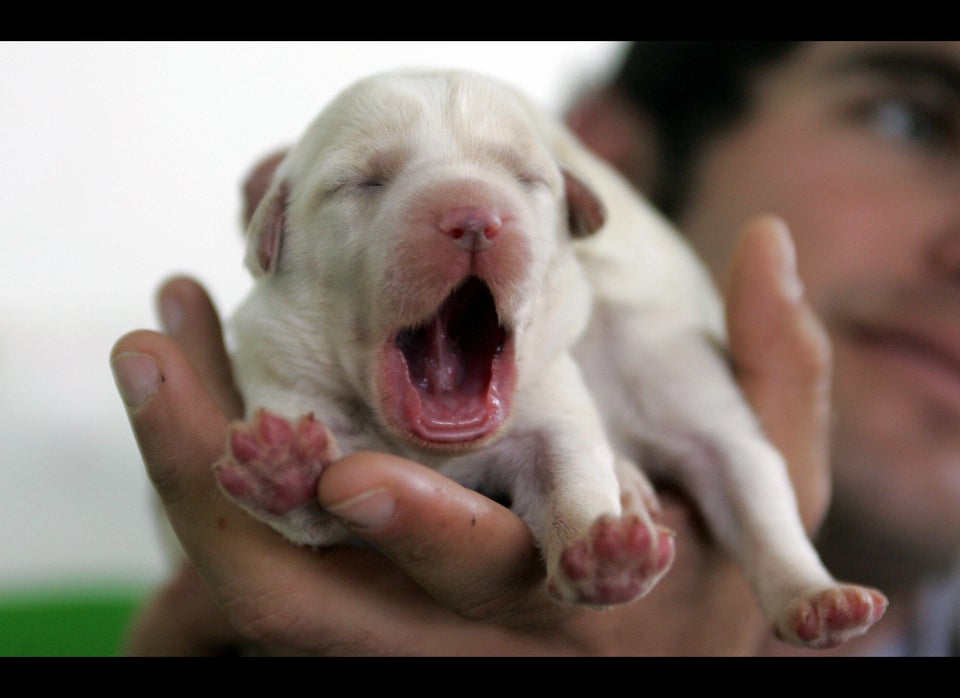 Puppies