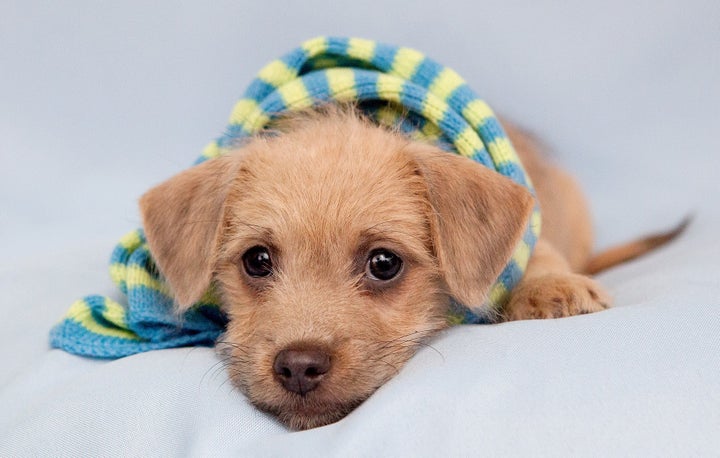 On Black Friday, "Harley's Heroes" groups across the country will hold informational events and educational protests in malls and in front of pet stores to educate people about puppy mills and how to bring an end to them.
Puppy mills are large-scale commercial breeding facilities where dogs live in cramped cages 24/7 and are bred repeatedly, producing puppies to be sold in pet stores and online across the country and throughout the world.
According to John Katz, in an article he wrote for Slate Magazine, "Puppy mills grind out thousands of puppies to meet holiday demand. They're the dogs you find in pet stores and malls - cute as puppies but often inbred, poorly socialized, and more prone to genetic health problems like allergies or bad hips or to behavioral difficulties like compulsive barking or chewing."
"Puppy mills plan ahead to flood the market with puppies for the holidays knowing they can cash in on impulse puppy buys which almost always turn out to be a really bad idea. We believe education is the key." says Susan Robinson, Harley's Hero representing NW Ohio.
After Harley, a 15-year-old Chihuahua who spent his first 10 years suffering in a puppy mill, passed away in March, his owners Rudi and Dan Taylor wanted to continue his mission known as Harley's Dream, to END PUPPY MILLS. On September 1st they launched "Harley's Puppy Mill Action and Awareness Project" and so far 138 Harley's Heroes groups have been established throughout the United States and Canada.
Attempts to fight the puppy mill industry at the top are usually squelched by large, powerful companies and organizations that oppose puppy mill legislation. It's a very difficult and daunting endeavor. Harley's Heroes supporters believe that a grassroots approach led by concerned citizens will be much more effective.
Read about the project and consider creating a group in your community or join an existing group. There is no limit to the number of groups that can be in any one area; the more groups, the more impact! Learn more about Harley's Puppy Mill Action & Awareness Project here.
Harley spent 10 years suffering in a cage before he was rescued. His eye was lost because his cage was cleaned with a power washer - and all so he could help produce puppies to be sold in pet stores. Sadly, Harley passed away on March 20, 2016 … but his legacy lives on. Harley continues to inspire hope and confidence in people of all ages who are able to relate to his less-than-perfect appearance, and he continues to be the voice for the hundreds of thousands of dogs living in cages in puppy mills today. For more information about Harley visit his website at: www.harleypuppymilldog.com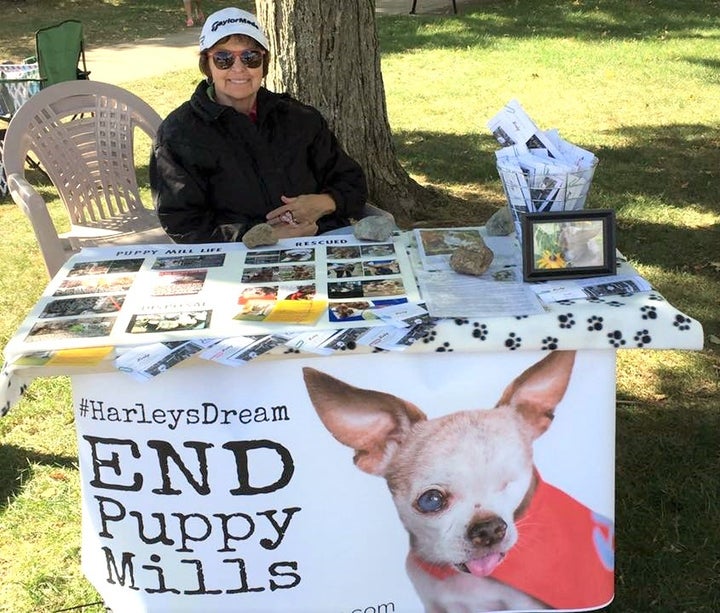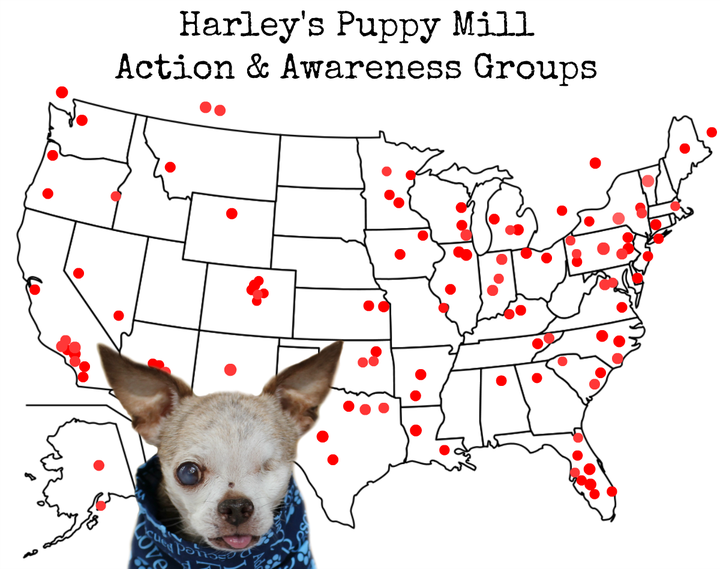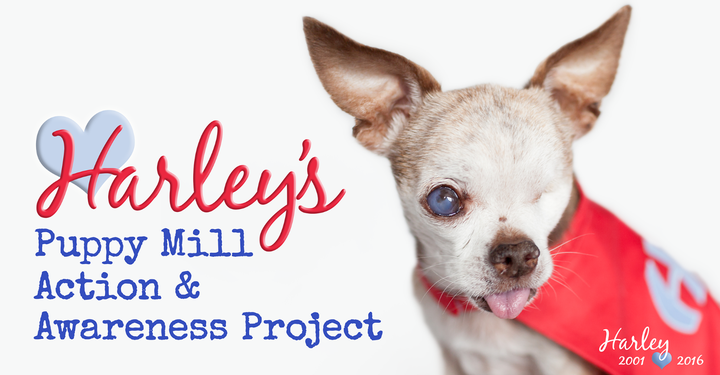 Popular in the Community