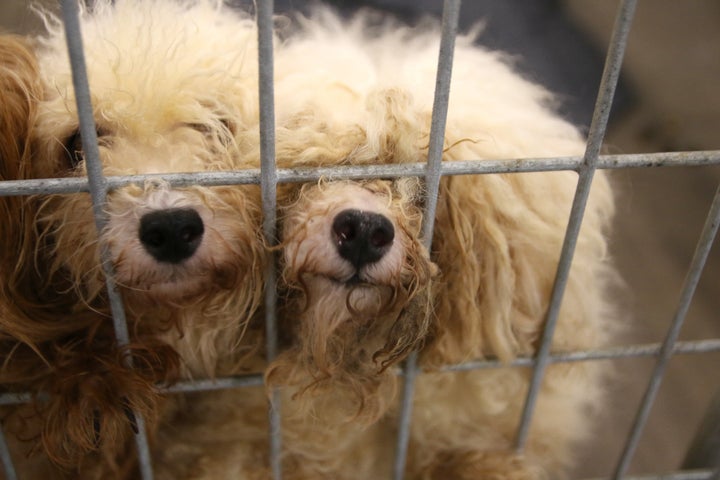 An animal cruelty investigation in Texas is shedding light on the disturbing conditions that can surround commercial pet breeding facilities.
The owner of a large-scale dog breeding operation near the city of Greenville agreed Tuesday to relinquish 117 animals — 93 adult dogs, 22 puppies and two cats — to the Society for the Prevention of Cruelty to Animals of Texas, a local animal welfare agency that operates shelters and spay-and-neuter clinics.
Local law enforcement, working in cooperation with the SPCA of Texas, had seized the animals the previous week. Most of the dogs and puppies were living inside a metal structure next to the home, according to a news release from the nonprofit.
Photos show dogs crammed inside small, dirty cages and crates in a room where a fan was thick with dust and debris. Investigators said they could smell dog feces and urine from the road near the building, and inside the scent was so strong it made them gag.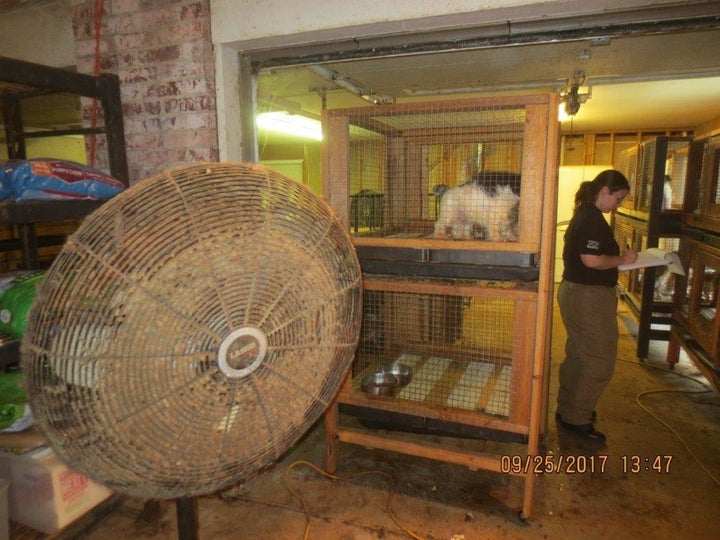 Some of the dogs came to the organization soaked in urine, while others had medical conditions like eye ulcers or ear infections due to heavily matted fur, said Victoria Albrecht, a spokeswoman for the SPCA of Texas.
Most of the dogs are now doing well.
"For the most part these dogs seem very friendly and enjoy receiving attention and affection," Albrecht told HuffPost in an email.
A Facebook video posted this week showed workers removing matted fur from a male poodle mix, who appeared in good spirits.
"Even after everything he's been through this little guy wouldn't stop giving our team kisses and all he really wanted was to be held, which we were happy to do for him!" the group wrote on Facebook.
Dog breeds represented including Maltipoos, Pomeranians, Shih Tzus and Yorkies, according to Today.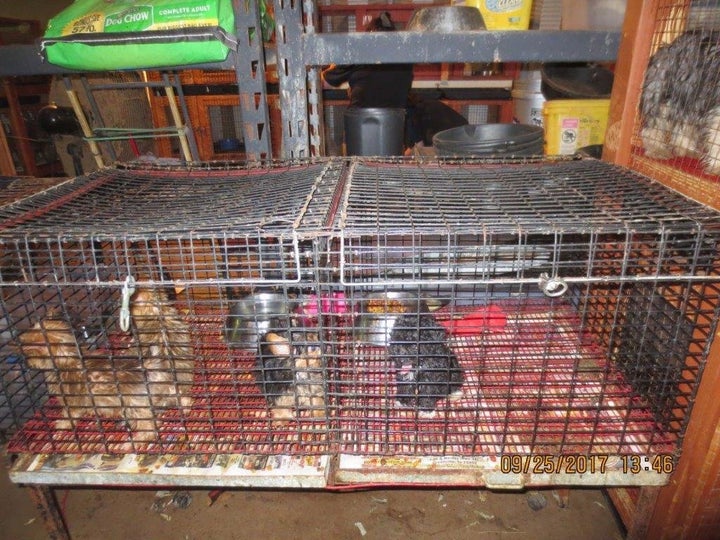 The owner of the operation, whose name has not been released, is accused of violating state regulations surrounding large-scale breeders, which set standards on space, shelter, ventilation, food and medical care.
Albrecht said the organization's animal cruelty investigator told her the puppies were being sold for approximately $700 to $1,200. It was unclear where the puppies were being sold, though it was not out of the home directly, she said.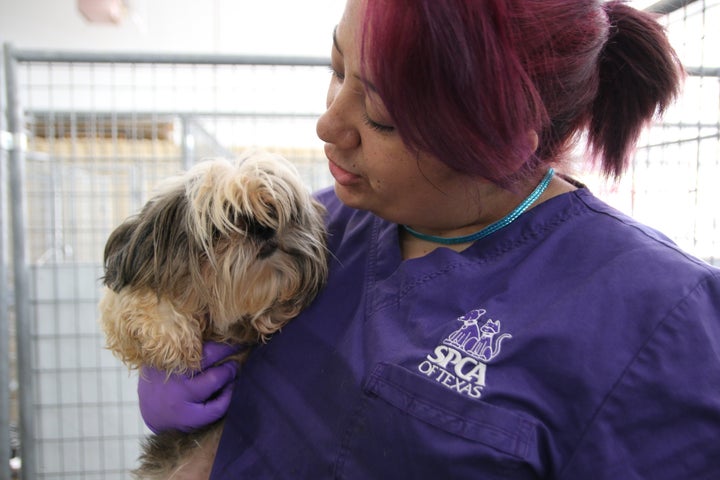 Animal welfare organizations typically recommend that people adopt pets from animal shelters and rescue groups, instead of buying them from breeders. However, if someone is set on purchasing a pet from a breeder, there are steps that can help ensure you're not supporting a puppy mill operation.
A responsible breeder should allow buyers to visit in person and see the place where an animal was born and raised, according to The Humane Society of the United States. Additionally, breeders who care about the wellbeing of their animals will want to make sure they go to good homes. That means they typically will not want to sell animals through pet stores or other means that don't allow them to meet potential buyers.
Related
Before You Go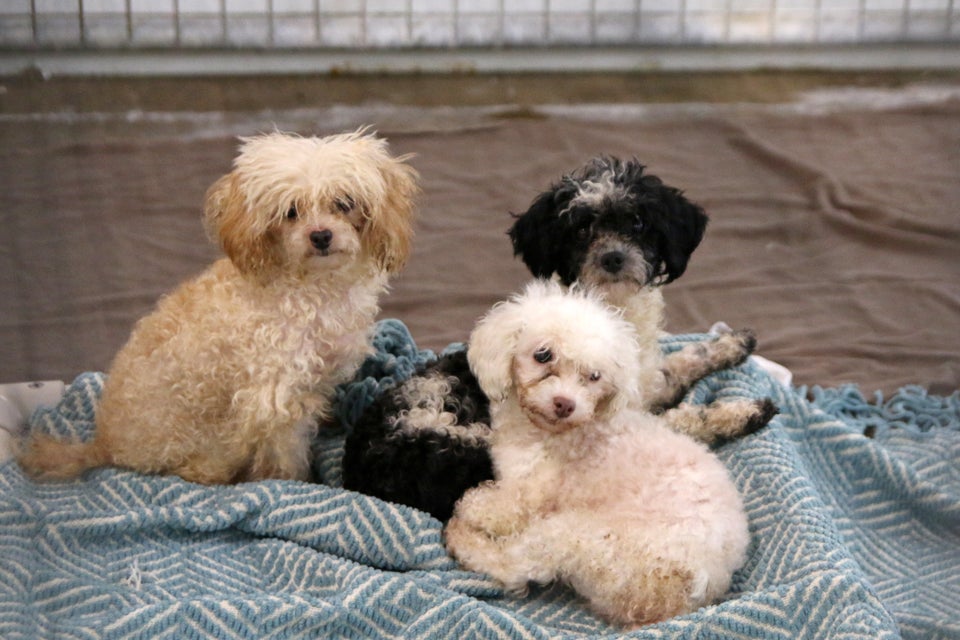 Texas Puppy Mill Bust
Popular in the Community