A Labrador mix puppy has made a "remarkable recovery" after being shot at least 18 times with a BB gun in Rock Hill, South Carolina.
Brody was rushed to the hospital on Sunday after a utility worker at a local apartment complex spotted the animal "bleeding heavily" from multiple wounds, WSOC-TV reported. The worker told police that he'd seen a group of 15 to 20 juveniles playing with the puppy minutes before.
Veterinarians at Ebenezer Animal Hospital found 18 BB pellets lodged in the puppy's skin and muscle. They also discovered that the dog was suffering from a number of intestinal parasites.
"There is no doubt here, this is one of the worst acts I've ever seen," Dr. Jay Hreiz told WSOC-TV. "It's hard to think that someone could be capable of doing something to an animal this young and defenseless."
Fortunately, Brody is "gonna pull through" despite his many injuries, hospital co-owner April Sprawn told the Myrtle Beach Herald. "He's a strong little boy. He's really, really sweet."
Doctors have chosen not to remove the BB pellets from Brody's body as his young age makes it too risky to put him under anesthesia. Since the pellets did not hurt any vital organs, doctors said it's possible he won't need to have them removed them at all.
"He's really young so he has a remarkable ability to heal at his age. Brody may be able to live a healthy normal life with all those BBs in him," Hreiz told the Herald, adding: "He's so far showing a remarkable recovery given what's going on with him."
On Tuesday, Rock Hill police announced that a 14-year-old and 17-year-old were arrested in connection with the shooting. The investigation into the crime is ongoing.
Marlowe also said that thanks to the help of non-profit Project Safe Pet, Brody has already found a forever home. Once he's fully recovered, he'll have a new family to love and snuggle with.
Brody may have found a home, but there are plenty of other animals with stories like his who have yet to be adopted. Visit Petfinder or your local ASPCA to learn how to adopt a Brody of your own.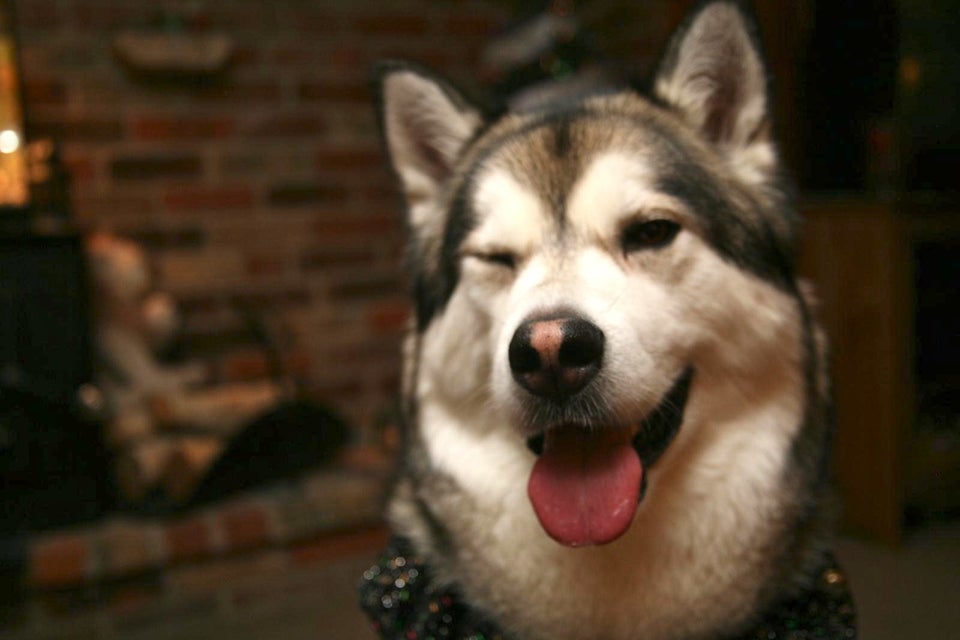 Cute Dogs On Reddit
Support HuffPost
The Stakes Have Never Been Higher
Related
Popular in the Community