Matthew Weatherspoon, 19, was arrested by Denver police in late June on suspicion of aggravated animal cruelty after he stabbed 'Diamond,' a five-month-old American Bulldog puppy, in the face five times.
Weatherspoon pleaded guilty Monday to one count of aggravated cruelty to animals, a class 6 felony. He was sentenced to 30 months of supervised mental health probation, 100 hours of community service, $6,800 in restitution, and has been banned from owning any pets during his probation.
Denver DA spokeswoman Lynn Kimbrough said Weatherspoon's traumatic childhood ruled out the possibility of a prison sentence. According to a press release, the Court would "not have hesitated" were it not for Weatherspoon's own experience with abuse and neglect.
In June, Director of Denver Animal Care and Control Doug Kelley told the Denver Post that Weatherspoon became so angry when his dog bit him that he stabbed her in the face five times and then put her outside because she was bleeding on the carpet.
According to KDVR, Neighbors found the puppy wandering near the apartment and rushed it to Alameda East Veterinary Hospital. After a 3 hour surgery, the puppy was placed in an oxygen tent and survived.
"We've been in the emergency care business since 1971 and seen almost everything, but you can't help but have a case like this really pull at your heart strings," Immel said.
The press release notes Diamond is living with a medical foster family that has hosted the puppy since her release; she is doing well.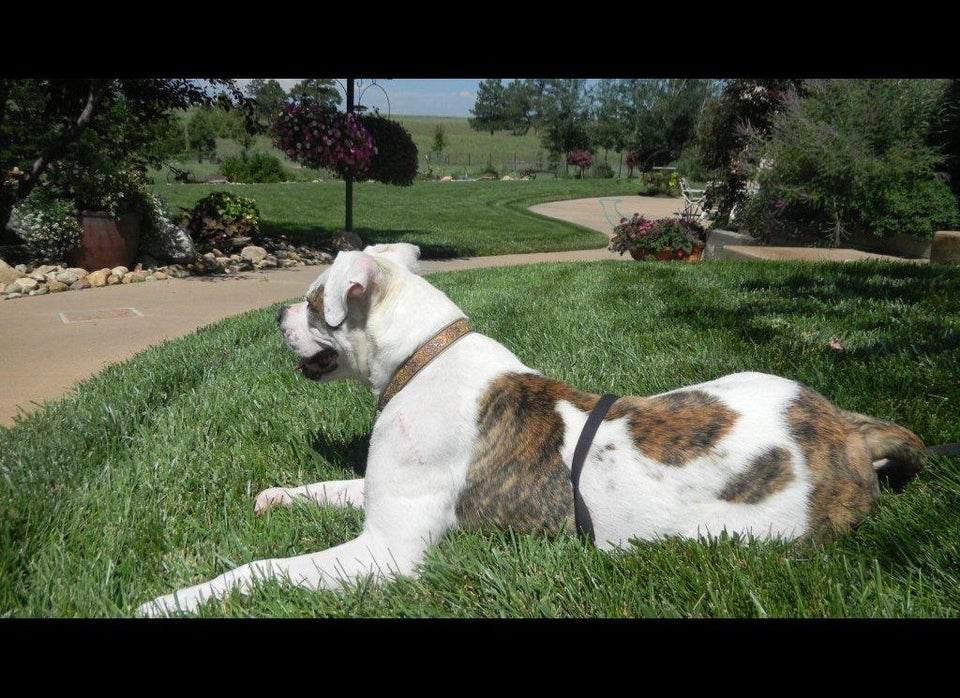 Abused Puppy Recovering
Related
Popular in the Community