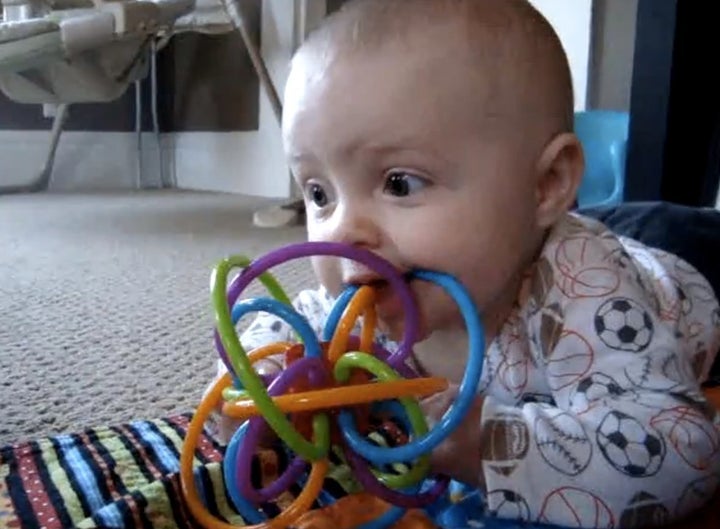 Here's one way to teach your baby how to use a teething ring -- just wait for the dog to show him!
This 5-month-old has a rather elaborate toy to practice with, complete with all the colors and textures that babies love. And, now he has the right teething mentor too.
Babies always seem to be mesmerized by puppies at this age. Check out this kid who was minding his own business until a ferocious Yorkie puppy hopped up to him, and in the midst of passionate kisses, knocked him over onto his blanket. Awwwwwww.
Or this adorable little girl when her two-and-a-half year old dog Pebbles gave birth to 15 dalmatian puppies. Her unstiffled joy as she snuggles one of the tiny puppies to her face is almost too much to take. Almost.