Watching When We Rise with my wife and youngest son brings out so many intense emotions, from the heart-wrenching sadness of family rejection, to the euphoria of togetherness and that fighting spirit. I personally want to thank Cleve Jones, Dustin Lance Black and ABC for having the creativity to bringing this to a wide audience.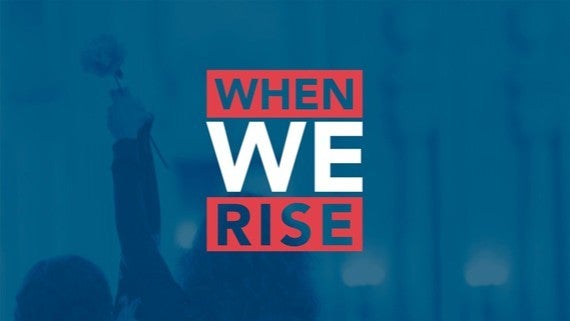 As soon as we heard about When We Rise, my wife Laurie and I couldn't wait for it to be aired, we knew it was going to be inspirational because it was in the hands of Academy Award winner Dustin Lance Black, who brought us Milk, 8 and J.Edgar. We also knew because Dustin is an incredible LGBTQ advocate and activist, if anyone was going to be able to bring the truth of this story to life, it was Dustin.
We are now part way through and seeing the lives of our LGBTQ hero's in this biopic is so powerful, the world needs to see this, must see this, to understand the suffering of those faced with prejudice to the devastation of AIDS. This is a part of history that has been hidden, or at the least turned a blind eye to and now the truth is being revealed.
So many of our LGBTQ family are still living in fear, I receive messages from people afraid to come out of the closet, scared at how their family and friends will treat them. I know how they feel, I was afraid too and so was Dustin in his younger years, that's why When We Rise is so important, it can help someone feel they can rise, they can live, they can be loved for who they are.
"If Harvey [Milk] had not been taken from us 30 years ago, I think he would want me to say to all the gay and lesbian kids out there tonight who have been told they are less than by the churches, by the government, by their families, that you are beautiful, wonderful creatures of value, and that no matter what anyone tells you, God does love you and that very soon, I promise you, you will have equal rights, federally, across this great nation of ours." Dustin Lance Black.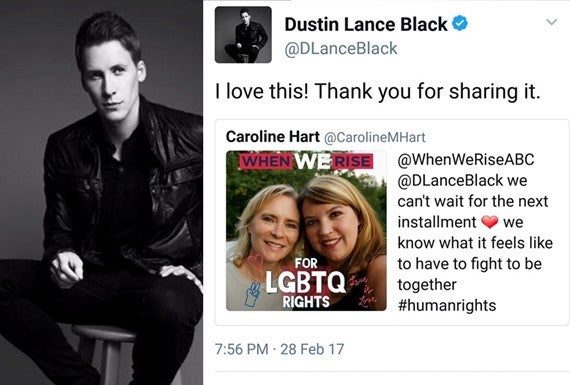 As a married, bi-national lesbian couple, I'm British and Laurie is American, I faced so much prejudice from those in the highest of office. I would be interrogated each time I came back to the US and made to feel like a criminal, just because of who I loved. To avoid enforced separation for up to 10 years we sort legal advice, we were told to either go over the radar or under the radar, we went over the radar and told our story to anyone who would listen. One of the first people to help us was New York Congressman Jerry Nadler, through the UAFA (Uniting American Families Act), he helped us keep our family together. We fought long and hard for our right to have our marriage recognized and our love was stronger than those trying to force us apart, #LoveWins.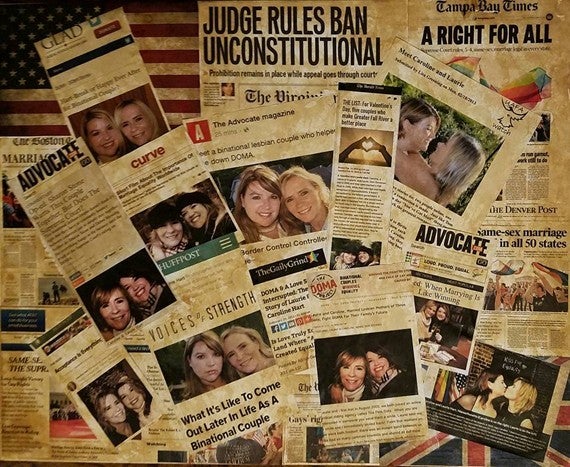 Dustin Lance Black's work is so far reaching, he is paving the way as an activist as well as proving that there is an audience for LGBTQ creatives with his compelling story telling. He is changing hearts and minds with his work and we want to follow in his impressive footsteps. He shared this tweet in answer to "do you plan to take on other stories of LGBT."
"YES. But I hope more and more LGBTQ artist, writers and filmmakers will tell their stories and the LGBTQ stories that inspire them as well." Dustin Lance Black.
This is exactly what we are trying to do with our true story #HART. Laurie and I have written a screenplay, along with award-winning writer/director Cate Carson, and the project is now in the packaging stage, we are actively seeking co-production and investment/distribution partners in both the UK and US. We know the importance of what a difference a story can make, we want ours to help others just like Moonlight and When We Rise are doing right now and wouldn't be in the position of being able to if they hadn't gone before us.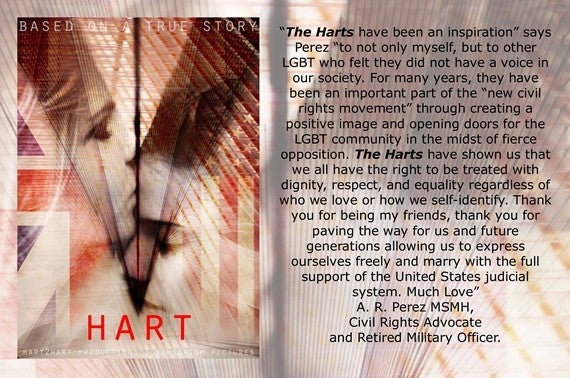 Please tune in for the next installments of When We Rise, be a part of the new civil rights movement, advocate, spread some love, be the change we all need to be right NOW.
For more information about author of When We Rise Cleve Jones
REAL LIFE. REAL NEWS. REAL VOICES.
Help us tell more of the stories that matter from voices that too often remain unheard.