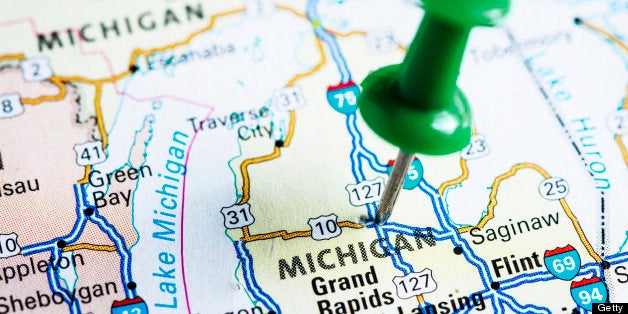 Michiganders were none too happy to discover that a Pure Michigan travel guide touting the state's natural and homegrown wonders is put together by an editorial staff in Des Moines, Iowa.
The MEDC is a public-private state agency tasked with promoting overall economic growth in the state, as well as attracting jobs and tourism. Spokeswoman Michelle Begnoche told the paper the arrangement with Midwest Living was "the best value for the price and we got the most out of it."
"We work very hard to work with Michigan companies, but we want to make sure the product we're delivering is consistent and has the quality and the distribution," she added.
However, reactions posted on social media showed that people didn't see eye-to-eye with that reasoning, with many wondering why those jobs couldn't go to an in-state team for the task.
"I have no doubt that there are a number of Michigan businesses that could produce the Pure Michigan Travel Guide right here in Michigan, putting Michiganders to work in the process," Schauer said in a statement.
"Gov. Snyder's actions to outsource this business and our tax dollars to Iowa indicate that he feels otherwise. With Michigan's unemployment rate still one of the highest in the nation, I can't understand why the MEDC would spend $1.5 million to create jobs in Iowa."
Though the Pure Michigan moniker is used widely by residents trying to show their home state a little love, this isn't the first time the program has attracted controversy. In January, a Wall Street Journal ad promoting the state's new controversial right-to-work laws used the term. After blowback over a perceived politicizing of the Pure Michigan name, the MEDC said it would put advertising for right to work on hold.
And then, of course, there's the campaign most absurd detractor -- Ted Nugent, who called the campaign a "facade" and took issue with its refusal to put a photograph of a dead salmon on promotional materials. He might be the only one with that axe to grind, however.

REAL LIFE. REAL NEWS. REAL VOICES.
Help us tell more of the stories that matter from voices that too often remain unheard.
BEFORE YOU GO
PHOTO GALLERY
Detroit Photos & Videos