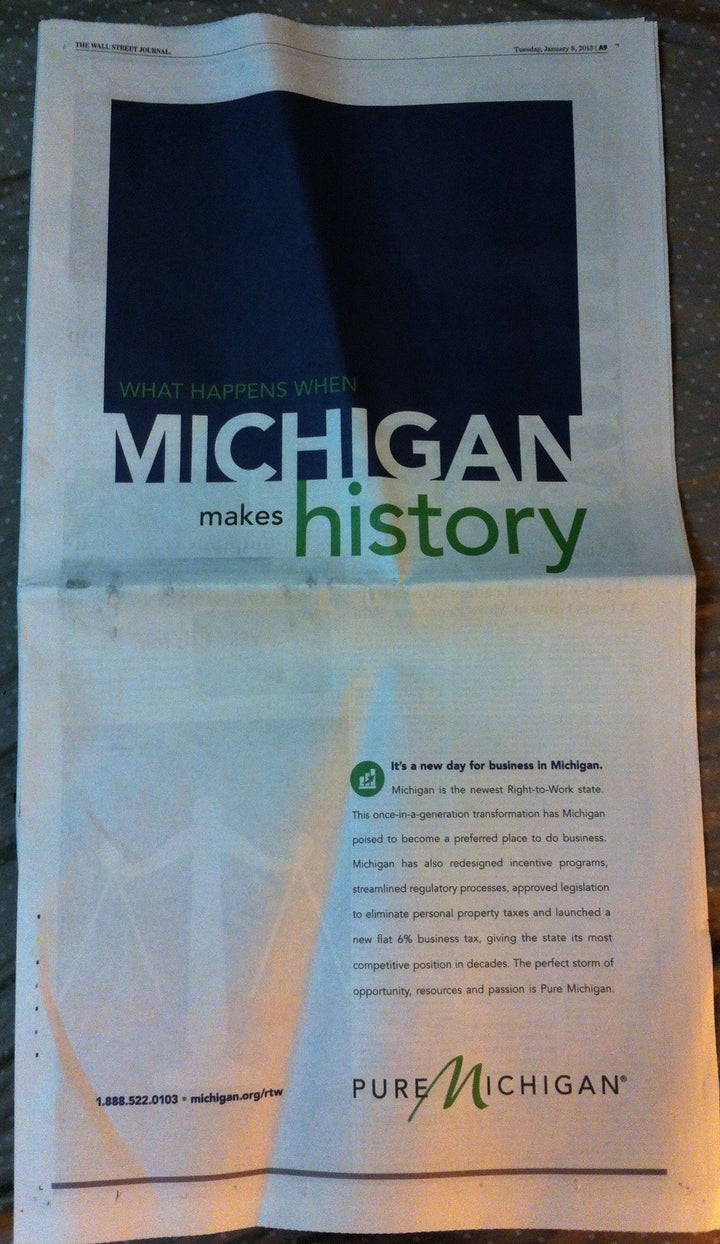 The full-page ad in the Tuesday print issue of the Wall Street Journal touted Michigan's "once-in-a-generation transformation" has having improved its business climate.
"The perfect storm of opportunity, resources and passion is Pure Michigan," the ad reads.
The Pure Michigan tourism campaign is used by the Michigan Economic Development Corp., a public-private entity that supports the state's economic development, cultural resources and more.
But some aren't happy with the organization's use of "Pure Michigan" in an ad that promotes Michigan recently becoming the 24th right-to-work state after legislation was rushed through Congress' lame-duck session in December. The laws forbade unions from requiring employees to join and pay dues. Though explained by Governor Rick Snyder as a way to promote workers' freedom, the laws, which will go into effect in March, have been criticized by many as crippling to unions and a political blow to Democrats' power.
Left-leaning group Progress Michigan issued a statement condemning the Wall Street Journal ad.
"I'm disappointed to see a wildly successful tourism campaign wielded as a tool for the right-wing extremists running Lansing," said Communications Director Jessica Tramontana. "The only history made yesterday was when Gov. Snyder chose to drag the Pure Michigan name through the political mud."
Others reacted on Twitter:
But this issue has divided our state, and by connecting right-to-work to Pure Michigan, it politicizes a distinctly positive, politically neutral campaign that encourages state pride. It's disappointing that the state decided to tie Pure Michigan to an issue that has torn Michigan apart.

And, more importantly, who uses the phrase "perfect storm" in an ad campaign that's trying to convey a sense of confidence about a region? I've actually read The Perfect Storm. It's a book about a desperate fishing boat Captain, who, in hopes of making a big financial score, heads his ship into a colossal storm front in search of an elusive school of swordfish, putting the lives of his crew on the line. And, guess what? There were no survivors!

The MEDC did not immediately respond to request for comment.
What do you think of the ad? Was the MEDC wrong to politicize the Pure Michigan campaign, or is it line with their mission? Take the poll below.

What happens when Michigan makes history

It's a new day for business in Michigan. Michigan is the newest Right-to-Work state. This once-in a generation transformation has Michigan poised to become a preferred place to do business. Michigan has also redesigned incentive programs, streamlined regulatory processes, approved legislation to eliminate personal property taxes and launched a new flat 6% business tax, giving the state its most competitive position in decades. The perfect storm of opportunity, resources and passion is Pure Michigan.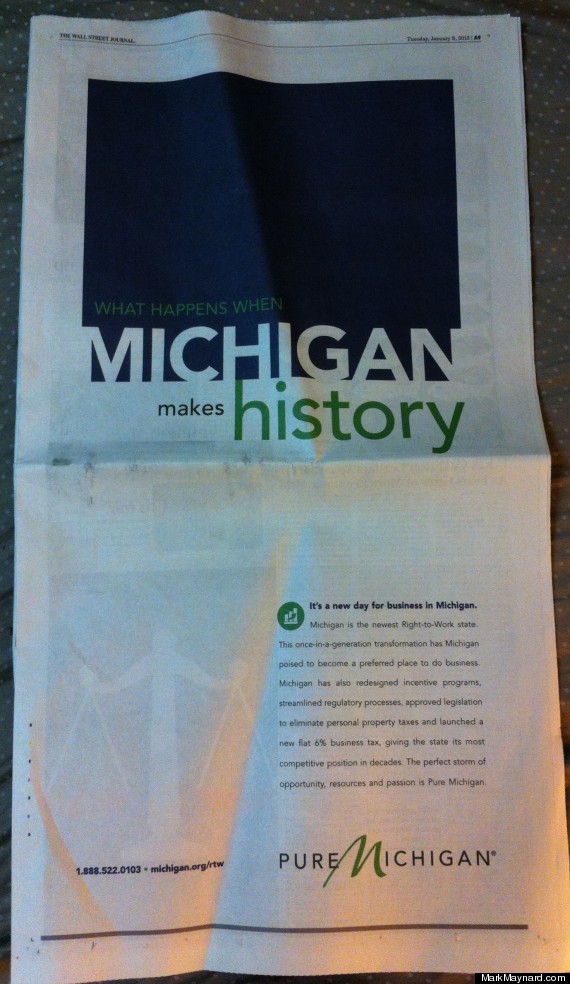 Before You Go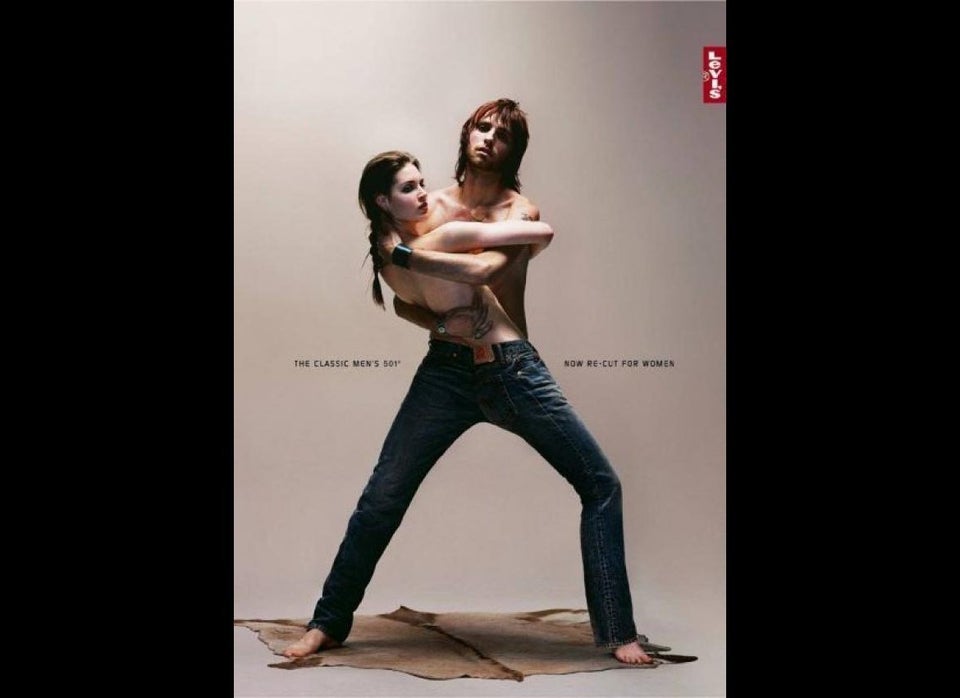 100 Controversial Adverts
Popular in the Community