One week, 50 stops, 3,000 miles and a lot of granola bars later, Jeff Barrett can assure you there's a good time to be found in Michigan.
The impetus for the impressive road trip carried out over seven days in August was the Pure Michigan statewide singalong video, which premiered at the Detroit Lions home opener Sunday. Barrett and Rob Bliss, co-founders of the Grand Rapids digital advertising company Status Creative, came up with the idea and brought Chrysler and state tourism agency Pure Michigan on board.
After careful planning, they, along with crew Kevin Budzynski and Sloan Inns, set out on the road trip in a borrowed Chrysler 200-S. They breezed through each city, filming residents singing along to a Michigan-flavored version of Carly Rae Jepsen and Owl City's song "Good Time" to produce the video above, complete with Lions players, zombies and polar bears.
"I made [the song] my ring tone to get super psyched about this," Barrett said. "That was probably my only mistake. I think I've heard it probably 3000 times ... I'm actually still not quite sick of it."
While Barrett said the recent trip went smoothly except for some rainy weather, there were some unexpected moments, like when they narrowly avoided hitting a low-flying crane in the Upper Peninsula, and there were plenty of good surprises along the way.
"It's hilarious because it's a Jimmy Buffet festival, there's cover bands, and cheeseburgers, and Hawaiian shirts and a beach: really, you can't go wrong," he said.
"I feel like I know the state better. [The trip] gave me a much bigger appreciation for it," he added.
Below, see outtakes from the Status Creative "Good Time" road trip.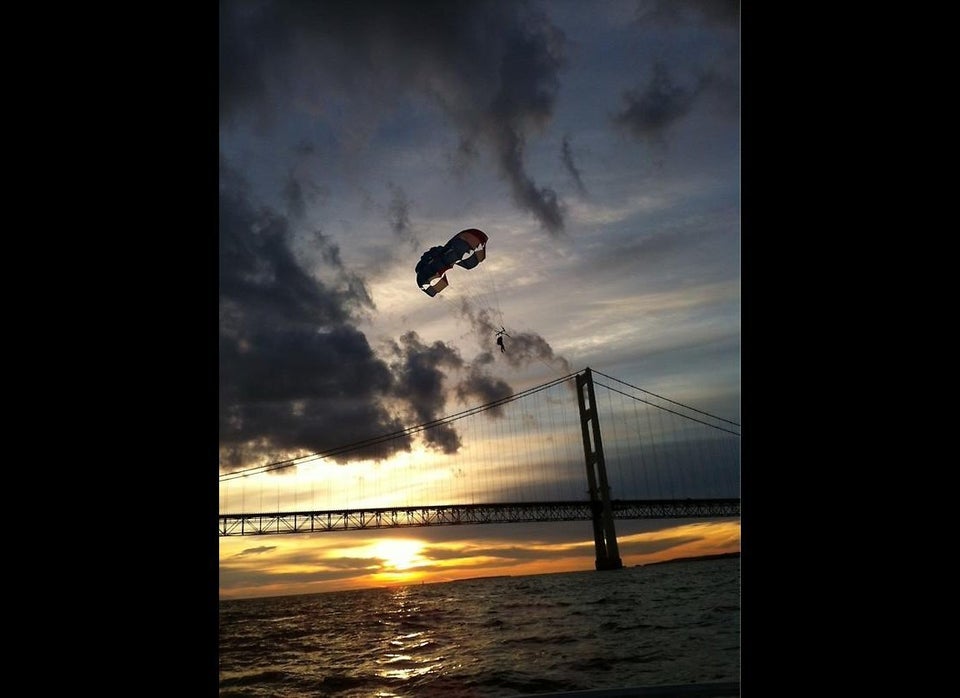 Outtakes From The Pure Michigan Statewide Singalong 'Good Time' Video
Popular in the Community