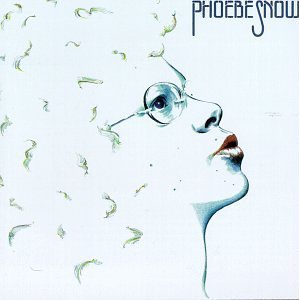 Jazz, blues and pop vocalist Phoebe Snow passed on April 26th, taking with her one of the most expressive and expansive voices in popular music. Born in New York, New York, this contralto's extraordinary vocals and musical direction were guided by the folk, jazz, Broadway, Dixieland, and Delta Blues she listened to constantly while growing up in New Jersey. Though she attended Shimer College in Mount Carroll, Illinois, she chose performing over school, toting her Martin guitar around Greenwich Village where she was discovered in 1972 by Shelter Records' owner Denny Cordell.
She became a star in the mid-'70s during a period when much of the Billboard pop and AC charts danced dangerously close with jazz. Her original composition, the single "Poetry Man" from her self-titled, Cordell-produced, Shelter debut, blended both those genres, threw in the blues, and featured one of the most unique vocal approaches of the era. Phoebe's stammered-to-the-beat read of the song's "poetic," heady lyrics and melody that would test anyone's vocal range took her to the top of the AC charts and Pop's #5 position; the followup, her sultry original "Harpo's Blues," brought her back to AC's Top Twenty.
As the spotlight focused on Phoebe's blossoming career, it also shed some light on her personal life, especially on her daughter with musician Phil Kearns, Valerie Rose, who was born severely brain damaged. Her role as mother equaled her role as performer, the artist bravely juggling both careers, especially during Valerie Rose's early years. On the musical side, things evolved quickly after "Poetry Man"'s huge success. Phoebe supplied the part of the sympathetic waitress on their #1 hit duet "Gone At Last," for which she took on a sexy gospel persona and closing high notes that only Minnie Ripperton had an equal ability to reach.
With Phil Ramone assuming production duties, Phoebe signed with Columbia and blossomed during an album run that began with the elegant Second Childhood and lasted for three more adventurous projects that merged material by popular singer-songwriters with her own emotionally-charged and sometimes ass-kicking originals since she also loved to rock. These albums had a rotating producer roster that included Barry Beckett and David Rubinson, but her signature vocaleses were always front and center, courting the listener back from the always interesting and sometimes too perfect musical arrangements that surrounded her.
When Phoebe eventually left Columbia, her career's second phase teamed her with an amazing number of gifted jazz and pop artists as she continued recording, performing, and accepting awards including New York's Cultural Achievement Award, The Don Kirschner Rock Award, Playboy Music Poll Awards, other New York Music Awards and even a Clio right up until she was disabled by a cerebral hemorrhage in January 2010. And before passing at age 60 just a few days ago, Phoebe Ann Laub established herself as one of the greats, leaving behind a musical legacy that eclipses many of her contemporaries'. Phoebe Snow's silenced voice is one that really will be missed.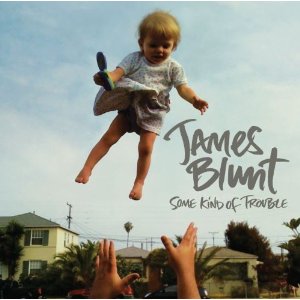 A Conversation with James Blunt
Mike Ragogna: James, "You're Beautiful" became such a pop radio and television hit that here in the U.S., I believe we claim you as an American.
James Blunt: I've been welcomed into the States and it's always fun to be here. I've actually started my U.S. tour for the next three weeks, so thanks for the invitation.
MR: Let's talk about the tour for a bit. Where are you going on this tour?
JB: I'm just a singer so I don't really know, I'm just told where we are and put together my setlist. My tour manager will say which city we are in.
MR: You also have a bunch of TV appearances that are coming up.
JB: I'm in Boston, New York, Philadelphia. Then, off to Ann Arbor, Chicago, Denver, LA, and Reno I think even. Also San Diego and then we finish in Seattle.
MR: I noticed there was no Fairfield, Iowa, on that list.
JB: I will get there eventually, but maybe not in these three weeks.
MR: (laughs) You're also on tour with Christina Perri. Is there a synergy there? Are you a fan? Are you pals?
JB: I think she has a great song out at the moment, which I've heard, and we are label mates. So, I've asked her to come along and I'm going to meet her in a few hours for the first time. I'm now here in Atlanta at the start of the whole process, so for us, it will just be a fun experience. Hopefully music that relates to our audience will hopefully like both kinds. I also hear she is a really nice person.
MR: Me too. It's nice to see you label mates are on the road together. What is your routine like?
JB: Ya know, I'm British, so I make sure I get enough alcohol and the rider says, "No food, just booze."
JB: (laughs) We do a soundcheck, we do interviews, and then we do the concert. After the concert, we go backstage and we invite friends or family, whoever might be working in that city, to try and join us and socialize. Otherwise, we would have a lonely experience. I'm on the road for 13 months now. Since January, I've been in 84 different cities. Along the way, to make that sane, is to meet the people in each city and hang out with them and socialize. Then when we are drunk enough, we climb onto our bus and pass out there. Then, we wake up in a new city and do it all over again.
MR: (laughs) Okay, so what happens to your creative process when you're on the road?
JB: I don't write so much when I'm on the road. I may have one or two ideas, but I don't focus on that so much. I'm really focusing on the concerts themselves and the live show. Then, what I did with this album, I went home to Ibitha, Spain, and I went and hung out with my friends. I forgot about the job of being a musician, but instead, filled up that well of inspiration by normal every day experiences like you would go through as well. I'm writing songs that make me feel something genuine and honest and, hopefully, that you can relate to.
MR: This may be a good time to introduce a broadcast journalism student, Mirjam Stüken, who has a couple of questions for you. Is that okay?
MS: Are there places that you particularly like to play at on this tour?
JB: We are playing all over the world, literally all over the world. Different experiences come from different places that remind of us certain things. Los Angeles...I recorded two albums there so I've got loads of friends down there. The new experience of the last tour was South America, which we've never been to. Wow, they have such passion for music. Also, some places along the way, like I played in Beirut in Lebanon. That is a place where there is such a mixture of cultures of Arab, Christian, and Jew, as well as the European meets that part of the world's French influence on it. Yet, the audience had such passion for life and music, it was mind blowing. Then, you get some weird places too, like Kazakhstan, which was made famous by Borat, and don't mention Borat to them because they get upset. As far as audiences go they were quite fun.
MR: What's in world news that's got your attention right now?
JB: The whole notion of the Arab spring is exciting. The fact that people are trying to find themselves the notion of a democracy, that they represent the country as themselves. Then again, when these things have fallen into violence and war, the scars of that last for generations and it's desperately sad. To those people in those countries, I say find peace and stability with as little bloodshed as possible.
MS: I was wondering if you have been to Germany or want to go there because I am from Germany.
JB: I can tell that your surname is German. Which part of Germany are you from?
MS: I'm from close by Cologne.
JB: Which has one of the most amazing Cathedrals I've ever seen. One of the most amazing buildings on planet earth. Yeah I've just come back from Germany where I did 14 concerts in just over two weeks. I really enjoyed it, I actually lived in Germany for two years as a child as well.
MR: Have you been tempted to write about your travels?
JB: I think what goes on tour stays on tour.
MR: (laughs) But being as traveled and articulate as you are, I'm thinking you'd be great with observations on cultures, the state of the world, all that.
JB: Yeah, everyone has a book in them don't they? Perhaps I will wait till I'm old and gray before I divulge all of the wrongs that I have collected along the way.
MR: (laughs) Have been writing songs, maybe looking towards the next album?
JB: Definitely not. I've been locked in a studio for just over a year, and then the album came out a month and a half ago here in the US. So, at the moment, the focus is really on the album. But as we go, we then put out singles for radio in order to advertise the album effectively. I've just spent a few days remixing and retuning a song of mine called, "I'll Be Your Man," which is going to come out here in the States.
MR: I imagine you are playing a majority of the new album on your tour, but what are some of the older songs your playing?
JB: I make sure I play songs from all three albums. I think the old adage of give them what they want is important. People have traveled the distance and paid good money, you don't want to force your ego on them just by playing your new music. They want to hear the old stuff. Of course, I have songs like "Goodbye My Lover" and "You're Beautiful" and "High" and "Wisemen" from my first album. I make sure I give a healthy mix.
MR: Do you prefer live over studio or studio over live?
JB: I like the change, having spent fourteen months in a studio with my producer who I love dearly, whose wife is probably jealous of the amount of time I've spent with him. Also, after that amount of time making something we love, it's great to get out on the road and tour it.
MS: What is your favorite song to play?
JB: I have one called "Superstar" about a teenager that, every time he turns on the TV, he sees the reality TV shows about how fame and fortune are a measure of success. When he opens magazines, they tell him what clothes to wear and what music to like. Instead, he is saying, "I don't want to be told who to be, I want to be an individual." For me, it's a great, fun song to play. There is another one on this album called "Turn Me On," which my record company didn't want me to put on the album because it's dark and devious, yet it's just great fun.
MR: What is your take on the popularity shows like American Idol and things like that?
JB: We have them in the UK and we used to have programs like Top Of The Pops, which let you play your music. They don't exist anymore. Now, we have things like The X Factor, which allow us to play as musicians. I think it's great TV and I think it gives some musicians a chance to play. I think it gives people a chance to live a dream and, for that, it's very entertaining. There is another side that emphasizes too much, which is fortune and fame and being the stars and the heroes of the world. Let's hope there is another show out there that balances and says, "You know what, while I'm here in this interview talking about myself, there is a real star saving someone's life. Someone like a fireman or a doctor, or a teacher. Those for me are the real stars of the world."
MR: Exactly, so true. James, do you have any advice for new artists?
JB: Well, in the same vein, when my dad was advising me about leaving my job in the army, he said, "Are you sure you want to become a musician because it's really hard to be successful." I said the success comes from how much pleasure I will get in it, not how far up on a chart I will get or how many units I sell. I think success should be measured in happiness, the friends that you have, and the smile on your face. If you want to be a musician, do it, love it, and live it. If you're focusing on the music industry, get a good manager, let him or her take the harder work and don't worry about it too much.
MR: Will you be doing a duet with Christina Perri on "Jar Of Hearts?"
JB: No, I'm not going to ruin her song for her. (laughs)
Transcribed By Theo Shier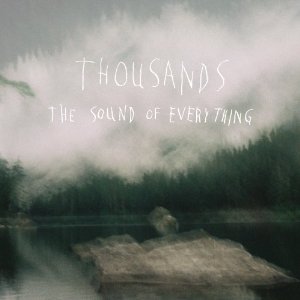 A Conversation with Thousands
Mike Ragogna: Kristian and Luke, how did you meet?
Kristian Garrard: We met while studying music at the University of Washington. We had a few mutual friends and started playing together about 5 years ago and had an immediate connection. We wrote a lot of songs and kept working on our sound for about three years before deciding we had refined our sound enough to record an album.
MR: Why did you record your music, basically, without technicians?
KG: We never had any label backing us in the beginning stages of recording this album, and that being the case, we didn't have any money. Recording ourselves was the cheapest way to get the record done. Instead of going for a really polished studio sound, we decided to record with only one microphone, to capture the songs like a pair of ears would, if you were sitting right in front of us.

Luke Bergman: We were both really into a Mt. Eerie album called Lost Wisdom at the time which was recorded with just one microphone.
MR: What is it about outdoor recording that enhances or gets added to your recordings?
KG: We didn't add anything, per se, but rather, recorded the album outdoors. Since we were only using a portable battery-powered recorder, there was no reason to stay in any one location. So, we traveled around Washington and Oregon, searching out spots that were inspiring and were quiet enough to play in without too many distractions.
MR: How do you compose your songs, do you have a different method for that as well?
KG: For the melodic part of the song, we try to write using parts that use thick and sometimes unconventional harmony. The vocal and guitar lines tend to be intertwined and contrary more than parallel.

LB: We don't strive to use a method that's different for the sake of being different, we just arrange things the way we hear them. We are into all sorts of types of music that creep into our writing process.
MR: Did you find the songs evolving differently once you started your organic recording process?

LB: Not really. We recorded them basically exactly how we play them live. There are very few parts that are improvised on the spot. We do a lot of work fine-tuning our songs and developing them before we even start performing them, so the songs are pretty evolved already by that point.
MR: Which songs were the most challenging to record due to the location?
LB: The ones we recorded in the silo were difficult just because it was so cold in there and both of us have bad circulation. We would struggle through a couple takes and then put gloves on and swing our arms around for a while before trying to do it again. There was one time I remember having to watch my left hand through a song to make sure my fingers were in the right place because I couldn't feel them. It's our fault for recording in the winter in a natural refrigerator. That was pretty much the only struggle though. We had to hike for a while a couple times, but that was fun.
MR: Would you advise others to take this same organic approach?
LB: Sure, if it suits the music. I don't want to put engineers out of business or anything, but I like the sound of field recordings. I like hearing weird noises in the background. It gives the music a dimension where you can imagine the place where it was played. I also like really produced studio albums with lots of overdubbing and stuff. Either approach can work depending on what the music calls for.
MR: Will there be anything unique about your touring relative to the album's recording process?
LB: We're trying to find quiet, intimate places to play. The music comes across the best when all the subtleties can come through.
KG: We're getting used to playing our songs amplified at a louder volume to allow us to play to occasionally noisy rooms though.
MR: After having already been through the experience, what advice would you have for other artists who want to take an organic approach as you did?
LB: The more takes you do, the more you have to listen through.
MR: What advice, in general, would you have for new artists?
LB: Take chances, do wild stuff. Don't worry about getting good reviews when you're coming up with things.
Tracks:
1. Mtses III
2. Big Black Road
3. Red Seagulls
4. At The Edges
5. Everything Turned Upside Down
6. The Sound Of Everything
7. Sun Cuz
8. To Save The Truth
9. Love Won't Come
10. Must Be Born Again
11. We Don't Tell
12. On And On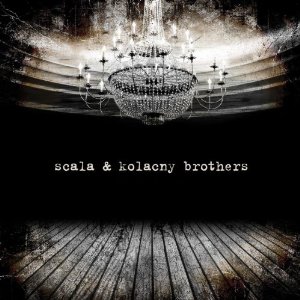 In an era where artists seemingly are judged more by the material and bands they cover than their own original composiitons, the Belgian girls choir Scala--conducted by Stijn Kolacny and arranged and accompanied by Steven Kolacny on piano (thus the "Kolacny Brothers")--approaches music collectively with a teen-angst-y waning innocence and a chic coolness enviable by Robert Palmer's lobotomized video dancers.
The singers were first assembled in 1996, their winning Belgium's Choir of the Year Award that kicked-off a string of best-selling international albums (On The Rocks, Völkerball), television show synchs (Sons of Anarchy, Nikita, Downtown Abbey, Hollyoaks), and hit covers (The Police's "Every Breath You Take," MIA's "Hungriges Herz"). Hardly known in the U.S., their intriguing self-titled US album debut could change that with a few high profile performances (like April 18th's Conan appearance) and a little luck (like maybe guest appearing on The Voice?).
As for the material on Scala & Kolacny Brothers, it mostly takes on classics, which, in this case, works perfectly. The album's tracks include the welcoming "Solsbury Hill," "Every Breath You Take," the icy "Creep," "Smells Like Teen Spirit" and "With Or Without You," and the surprisingly fresh "Nothing Else Matters." With string arrangements that compete with the old Paul Buckmaster charts and vocal performances ranging from magnificently beautiful to especially spooky, Glee could take a lesson or two from this ensemble to bring home its current adult-ish trajectory. Hey wait, what if the cast of Glee (maybe The Warblers?) had a sing-off with Scala...
Tracks:
1. Nothing Else Matters
2. Solsbury Hill
3. Champagne Supernova
4. Ironic
5. With Or Without You - with strings
6. Everlong
7. I Feel You
8. Use Somebody
9. Our Last Fight
10. Seashell
11. Masquerade
12. Creep - Live
13. Smells Like Teen Spirit
Calling all HuffPost superfans!
Sign up for membership to become a founding member and help shape HuffPost's next chapter