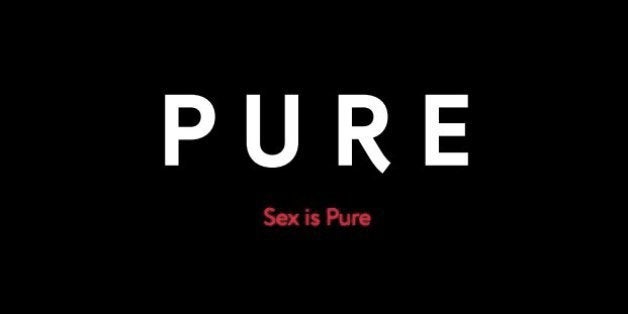 Is the traditional dating scene too time-consuming for you? Do you find hook-up apps like Grindr and Tinder too complex? Then maybe the new app Pure is for you.
Pure is the self-described "quick and safe way to find sex right now." The app, which is not yet available for download in the App Store, will be invitation-only. You can apply for membership online by providing your email, city and gender, and specifying which gender(s) interest you.
Once you're a member and you decide you'd like to hook up, you submit a request. You say if you're looking for a man or a woman, and if you can host or travel. The app then presents you with some optional matches. Your photos are only visible to your matches, and no nudity is allowed on your profile photos. If you like a match, you choose him or her. If you both choose each other, you get connected.
From there, you can request more photos of your match's face, body, or private parts. "If you want to see more pictures, just request them. No prior chat necessary," the app's website says. Your photos are not stored on the app's server, Pure's co-founder Roman Sidorenko told The Huffington Post, and your profile photos are only visible to your matches.
Is this taking all of the romance out of sex? Perhaps. But Sidorenko argues that Pure removes the complications inherent in using other apps like Grindr and Tinder.
"Both of them say you can meet people nearby for whatever," Sidorenko says of Tinder and Grindr. "Some people say they're looking for friendship, some for a date, some want a hookup, some want to chat… the process of figuring out what people want right now is time consuming."
Sidorenko calls other apps meant to help users find sexual partners, like Ashley Madison and Adult Friend Finder, "sketchy" and hopes that people will not be embarrassed to admit they use Pure, the way he believes they are embarrassed to say they use those sites.
Pure lets you find and meet up with someone to hook up while communicating very little, if you like. Just send pictures, say whether you're willing to travel or host, meet up, and do the deed. No chit-chat, no confusion, no time "wasted."
Sure it's "easier," but what is a straight man to do if there are no women using the app?
"Even before you said 'he' I assumed immediately that the people who are running it are male," Cindy Gallop, founder of MakeLoveNotPorn told The Huffington Post. "The reason I'm saying that is not because we women don't love having sex with strangers as well (we do), but because what we have to think about when we have sex with strangers is very different from what men think about."
"If I'm going to have sex with a stranger, I need to know that this is not a complete and total weirdo, that he's not going to rape and mutilate me," said Gallop. "Women need to know more about the stranger they're going to have sex with."
"The idea that women are better protected with someone whom she already knows is proven wrong with the level of domestic violence," Sidorenko told HuffPost in an email in response to Gallop's comments. "Historically, females have been most often victimized by someone they knew."
"It's not an app that force(s) men to act dangerously or aggressively," Sidorenko added.
Sidorenko also told HuffPost that Pure suggests that people meet in a neutral, public place before deciding whether or not to do the deed, and encourages everyone to use protection.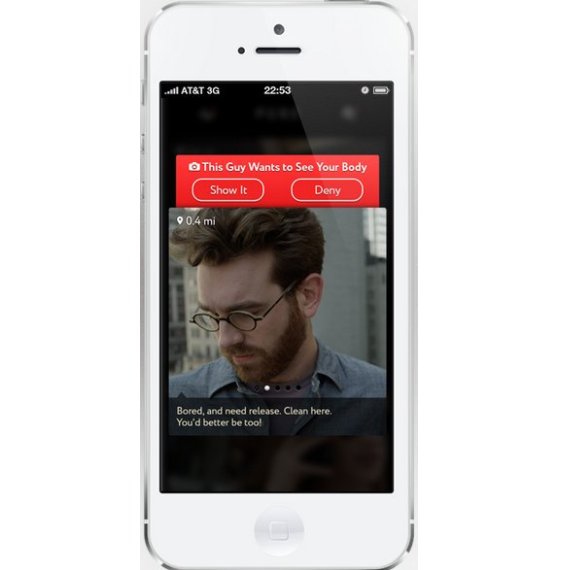 Cindy Gallop's comments in this piece have been updated.
Before You Go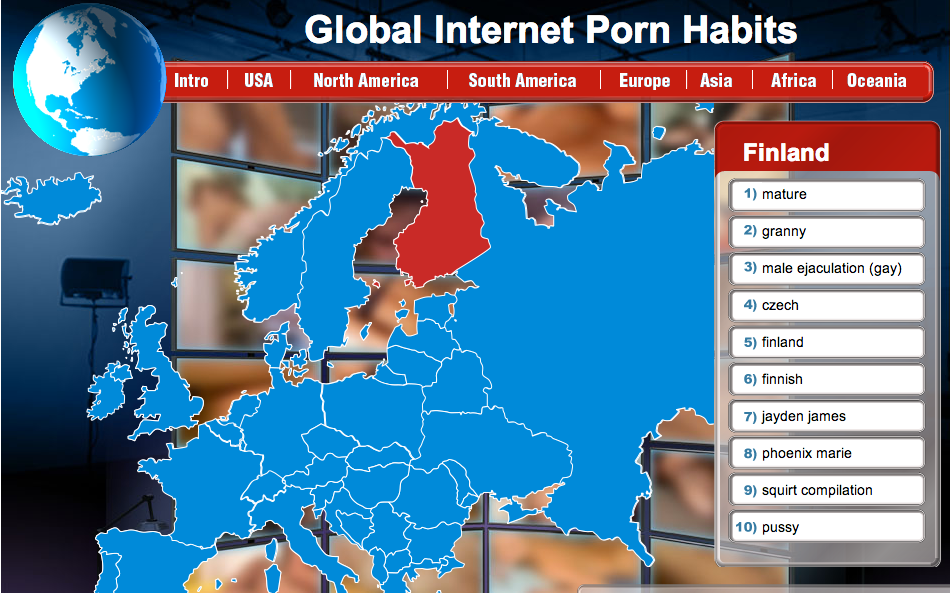 Most Searched Porn Terms From Around The World
Popular in the Community