I'm just back from a five show stint on HSN and let me tell you - it's so much easier the second time around.
Self portrait with Todd below - pre-show and pre-makeup!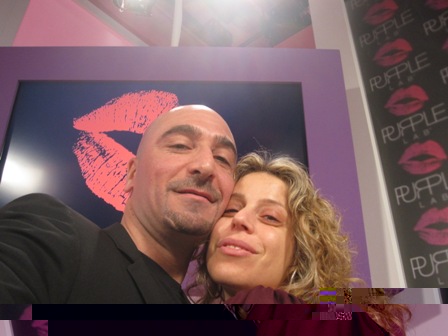 First of all, I was A LOT less nervous having done this before. I felt more calm and like myself. I mean, I still had SOME nerves. I can't lie. But I didn't feel like I could have passed out at any moment.
We made a few key changes after the first round of shows. The set, for one, was lightened up. Instead of black floors, we swapped them out for white, which really brightened things up.
AND - now this is very important! - I stood on two crates to give me more height (The hosts all seem to be tall and I can barely see over the table without a stoop!).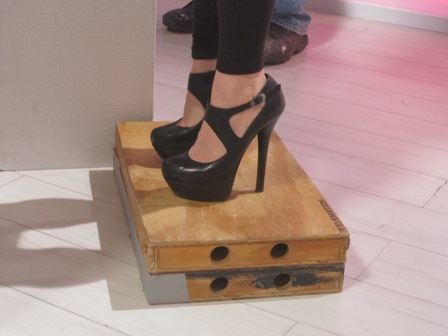 Standing was also different. The first time around, I was sitting with the host at a high top table. It's better to stand, turns out. It's easier to really get in there and play with products and move around more easily.
Some inside peaks at things for a moment...
Pre-show, someone sets up all of the products on displays so that they're ready for the show and as the show progresses, someone runs the products we're talking about on and off the set. None of thise is seen on TV though.
My view, for the most part, when I'm on air is the camera crew and Todd, my husband, who's always there to cheer me on. There are three screens that show, at all times, what's on the television screen now, what's about to be shown and what is happening sales-wise. I try to ignore the third because it's too distracting.
More details to come next time!