At first it seemed like the most Miami way to address a problem: Throw a party -- never mind traditional civic engagement to instigate actual change.
But the pop-up mock train station, called the Purple Line, did indeed generate awareness about Miami's lack of a real transit system.
The station, installed at NE Second Avenue and NE 36th Street Friday and Saturday, hosted a slew of local artists, musicians, and activist groups.
And it did something remarkable: It made Miami's absence of real transit actually have a physical presence.
Our city is so far underserved by public transportation, especially when compared to most major cities.
Take a glance at the below graphic by Emerge Miami's Leah Weston, in which other metro areas have an intricate transit system that almost pulses like a human nervous system.
Then there's Miami's sad excuse for a transit map that looks like the half-finished doodles of a preschooler: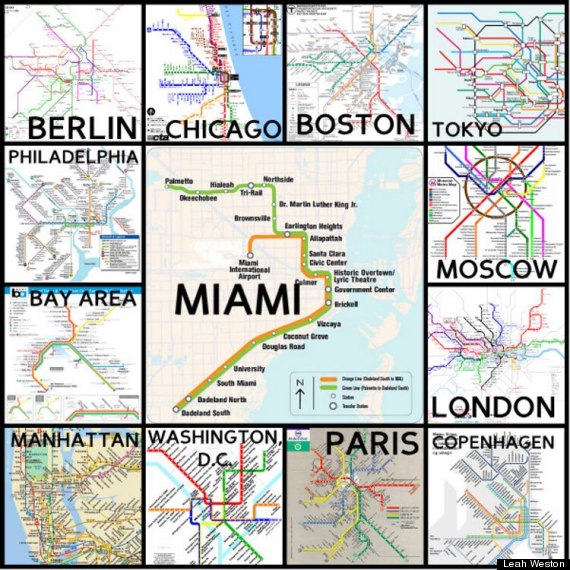 Those in attendance at this weekend's Purple Line penned their own hopes and dreams for an improved Miami transit system. Click below to read the writing on the wall.

What's on your transit wish list for Miami?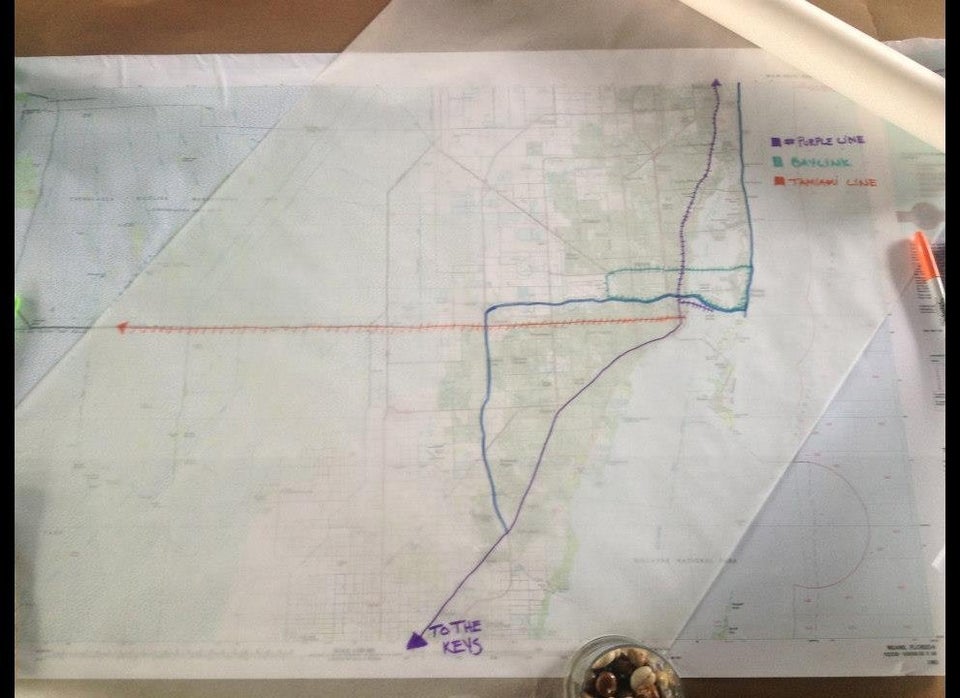 Popular in the Community