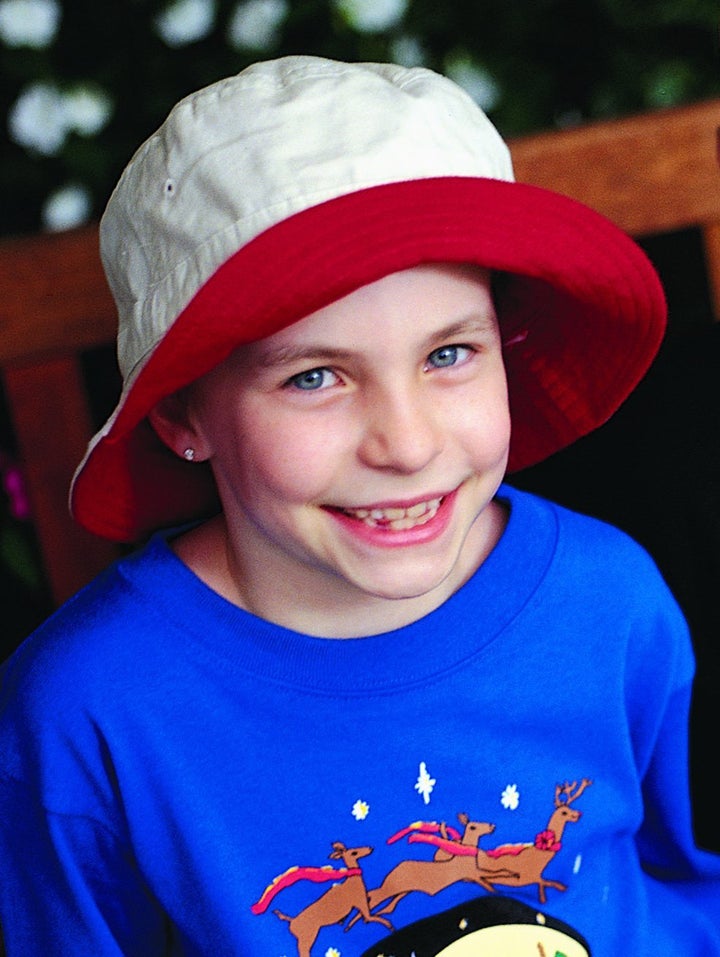 In the cancer and hematology department of the Texas Children's Hospital in Houston, children who are ill are able to escape their doctors, nurses, and treatments to write, perform, and record their own songs in an on-site recording studio.
Purple Songs Can Fly is a nonprofit "where we work with the children to write and record their own songs" explains founder and Executive Director Anita Kruse.
The inspiration came from her own work as a songwriter and music teacher. When she was volunteering at the hospital and playing music for patients, she realized that the children would enjoy a more active role in the music being played for them.
Purple Songs Can Fly's goal is "to write and record their vocal, singing their song within one session and have them leave with a CD" all in one session. Sometimes, they are not able to finish the writing or recording due to a child's schedule but because of the studio's location in the hospital, any child is free to return whenever they have time.
For those children who are unable to make it to the studio, they are treated to a visit from the Purple Songs mobile studio. Their bag complete with microphone, keyboard, headphones and computer is taken straight to the patient's bedside by one of the songwriters.
They can also take their guitars, creating an on-demand studio right by the child's bed. This allows them to work on their songs when they are in bed or between treatments.
Volunteer songwriter Aaron Kaufman says that "it just gives them an opportunity to have something creative and artistic inside the room that usually is all about doctor visits and taking their medicine."
No doctor or nurse is allowed into the recording studio. Children are able to take any drips with them, but the medical staff is kept out to ensure the studio is an area free of the reminders of their illness.
One mother, Brandy Christian, says it is "that encouragement, just that time for them to express things that they may not even be able to express in just coloring or with painting" that is so important. It allows them to put "their own voice to it."
Some children are initially very shy but "they slowly start coming around and then they start, you know, they're laughing, they're making jokes, they're writing songs about funny things and serious things too and it's cool to see them, to give them that opportunity to really open up in an artistic way," explains Kaufman.
It also allows them to regain some control over a part of their life. Tricia Fox, volunteer songwriter, explains that "when they're in the hospital, they don't have a lot of control over their situation. So for them to say 'I want a saxophone' and we say, 'You know what, we can do that' and put a saxophone in there."
What is most impressive about the children's work is that their songs are very often not written for themselves. While they are sometimes written about their illness, they more often are songs for their parents, their families, and their friends.
"Children in a very, very serious situation able to be thinking about other people and to see it ripple and to see the joy it brings to so many people, I couldn't have dreamt all that up," says Kruse.
Patient singer/songwriter Zack Tavlin explains, "It really gets you away from the place that you are as a whole. You come back here, you sit down, you start writing a song, you get anything you feel out on it."
Purple Songs Can Fly has a visible effect on its participants. The room does not in any way feel like it is in a hospital and the children who walk in do so with a smile on their faces. Their excitement increases when they see the songwriters who they are working with. As Zack's mother says, "When he started Purple Songs, it changed everything."
To learn more, visit their website.
Related
Popular in the Community