Employees today want more than just a job with a salary. They want purpose. According to research from Burston-Marstellar, 34 percent of employees would accept a pay reduction to work for a socially responsible company. And 69 percent of employees consider the social and environmental track record of a prospective employer when deciding where to work.
The trend is pervasive among younger workers. The 2015 Deloitte Millennial Survey shows that for six in 10 millennials, a "sense of purpose" is part of the reason they chose to work for their current employers. A study of aspiring entrepreneurs in the U.K. showed that 27 percent of 18- to 30-year-old respondents wanted to start a social enterprise; that number drops to 22 percent when taking into account respondents with the same ambitions from all age groups.
Women are also more likely than men to want to start a social enterprise, according to the report. However, only 45 percent of the potential women entrepreneurs surveyed said they have the ability and skills to set up their own business, compared to 49 percent of men. In addition, the Deloitte study showed only 57 percent of women surveyed hope to achieve a senior leadership position, compared to 64 percent of men.
Over the years, we at Cisco have been very fortunate to meet and engage with many women who are leading a purpose-driven life. Through their ambition and accolades, these successful women are helping to upend the statistics. In recognition of International Women's Day, I want to congratulate a few of them for inspiring others with their commitment to social change and leadership.
Improving Quality Of Life For People With Disabilities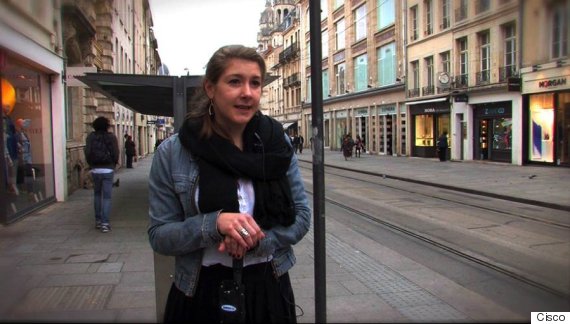 Lucie d'Alguerre was a student in an entrepreneurship class at the University of Lorraine in Nancy, France, when she learned about a competition that required applicants to employ technology to solve social and environmental issues. Lucie thought of her uncle, who is blind. She imagined a fully connected city that could transmit information, from traffic lights, bus locations, shops and more to the white cane he carried, allowing him to navigate the streets and sidewalks more safely and easily. Lucie's professor connected her with four other students who, like Lucie, had taken Cisco Networking Academy courses, to develop a proposal for the contest.
Lucie built relationships with city agencies and an association for people with low vision. Her teammates divided the other responsibilities of running a small business -- like technology development, business planning and finances. Lucie was the only woman among the six teams that advanced to the final round. After months of work and development, Lucie's team won the top prize of €70,000 and mentoring support from Cisco. They started their own company, Handisco, and began to pitch their idea to investors. In June 2014, Handisco received the Pepite Award, a National Prize for Innovation from the French Ministry of Education, and met French President François Hollande.
Empowering High Schoolers To Launch IT Careers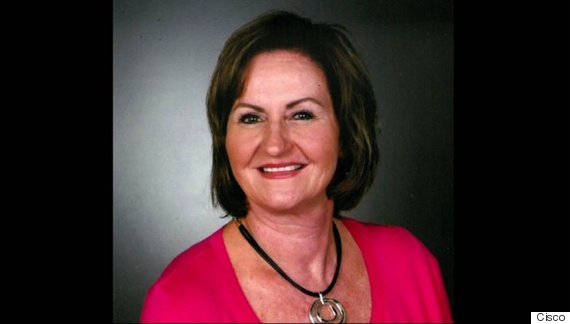 As a high school teacher and Cisco Networking Academy instructor, Lisa Oyler chose a profession of purpose. With a background in teaching business courses and a talent for technology, she knew that students who mastered and enjoyed both would easily find successful careers.
Every year, Lisa puts her students through a demanding and rigorous curriculum. She challenges them with hands-on projects and engaging classroom activities that mirror "exactly what is happening in the industry today," she says.
From 2011 to 2014, Lisa coached four CyberPatriot teams, taking three of them to the national finals. In 2015, she coached five teams, including her first all-female team. One of her teams qualified for the CyberPatriot national finals and will compete in Washington, D.C., on March 13. Lisa has watched her students go to college, land summer internships while still in high school, mentor other students and even start their own businesses.
Mentors Help Young Women Build Career Confidence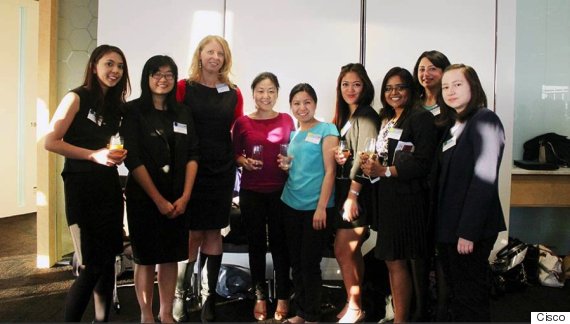 Shae Howard is outnumbered, but undeterred. As a Cisco business consultant in Sydney, Australia, she is familiar with being the only woman at the table. But she also knows women with mentors have an advantage. As Shae wrote last year on The Huffington Post, "Working hard, on its own, is not enough to get ahead. You have to know how to talk about your achievements, how to take credit for what you do, how you add value to your business unit, how to ask for what you want and who can support you in getting there ... this is where a mentor can make a huge impact."
To that end, Shae worked with the University of Technology in Sydney to launch a 60-hour mentoring program for women working toward a bachelor's degree in IT. She recruited six mentors to provide one-on-one coaching, arranged group events with professionals from different departments and set up workshops with female executives.
The program is about to enter its third year; Shae reports that one student from the first cohort has been hired into Cisco's graduate program, an early-in-career development track for new university graduates.
When people look for and demand purpose in their work, it impacts businesses, communities and the economy. In a survey of 474 business executives conducted by EY and Said Business School at University of Oxford, 87 percent believe companies perform best over time if their purpose goes beyond profit. More than 80 percent agreed that purpose-driven organizations have greater employee satisfaction, better customer advocacy, and higher quality products and services.
Shae, Lisa and Lucie all have taken different paths to finding purpose in their work, but the outcomes have been the same. They are helping others thrive, solving social problems and making an impact on their communities. And as role models and leaders, they exemplify the intersection between technology and human connection.
Calling all HuffPost superfans!
Sign up for membership to become a founding member and help shape HuffPost's next chapter