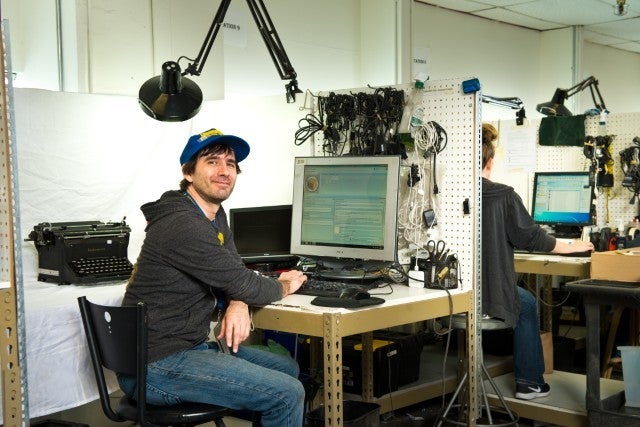 Do you feel you have purpose in your life? If so and you are an older adult, you are likely to have fewer sleep disturbances and improved sleep quality, according to a recent study by Northwestern Medicine and Rush University Medical Center. Study participants were asked to rate statements such as, "I feel good when I think of what I've done in the past and what I hope to do in the future." It's not surprising that those who identified strongly with that statement slept better than those who did not.
Of course, the value of purpose is not new, but it seems to be growing in importance. We can find purpose in all aspects of our lives beyond traditional passions, family and friends. Purpose is a driving force in new and unexpected places.
In the marketplace, consumers are becoming brand conscious and are making purchasing decisions based on brands' perceived environmental, health, social and political impact. Brands are striving to meet customer demands by emphasizing their positive impact on the world.
Creative agency enso measures and ranks brands' overall world value according to how people resonate with the purpose of an organization, its value and and its impact on communities. Brand value isn't just about market share or recognition, but about how a brand provides value to communities. (We were pleased to learn that Goodwill® was ranked #1 on enso's World Value Index for the second year in a row based on a comprehensive study of 3,000 brands.)
Employee–employer relationships are also impacted by the need for purpose. Employers have seen an increased interest in corporate social responsibility (CSR) programs as well as employer donation match programs and office volunteer days.
Purpose has also gained attention in the financial sector through impact investing, a powerful financial tool different from traditional funding and donations. An impact investment is the investment in an organization or cause with the intent to create social impact alongside a positive return. Impact investments allow foundations to leverage their assets to advance their core mission and goals.
The Kresge Foundation, Annie E. Casey Foundation, and the Ford Foundation have been champions of program-related investments (PRIs). Through PRIs, funders can be more intentional with their dollars.
Impact investors fund a range of causes, including workforce development, which is at the core of Goodwill's mission. Work is not the meaning of life, but the power of work and the purpose it brings to people's lives is incredible. Local Goodwill organizations see the transformative powers of a life daily in the people who receive their career, education and support services such as financial literacy tools, child care and transportation that provide stability at home in order to be stable in the workplace.
In today's workforce, we often look to millennials as the generation driven by purpose. They pursue jobs based on perceived social impact and shop with socially conscious brands. They want to feel empowered and able to influence the ever-changing world around them. The truth is, empowering and purposeful work is valuable for everyone, not just millennials.
Often when community-based Goodwill organizations talk to people who have found jobs through Goodwill services, there is a familiar thread that runs throughout all of their stories: people find purpose and independence through work.
What does this influx of purpose in our lives mean? A better night's sleep? Maybe. I think it means that during challenging and trying times people want to have a strong sense of purpose in all aspects of their lives.
Related
Popular in the Community