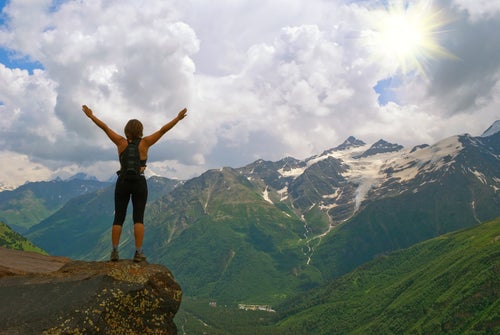 While in the gym, struggling through the last of the planks and sit-ups, staring me in the face is a board that says, "One year from today, what will you have wished you started?"
The truth is next year will arrive 365 days from today whether we complete a goal or not. I'm not particularly fond of New Year resolutions, but I am a proponent of planning. It takes a lot of processing to evaluate where I am in my journey and where I want to be the next time I evaluate me. Then it takes great courage to write these goals down because now I have a black and white list that will either demonstrate success or failure. All I know, though, is we have no rite to moan and complain about where we are in life if we are not willing to plan for a better one.
I need to take me on as if I were a client. I need to assess me objectively. I list my strengths, my weaknesses, and the areas I want to change or celebrate. Then I make a plan. I work backward from my goal to where I am today. I break my success up into smaller steps and get started on the first one right away. If in 90 days I'm still stuck, I need a new strategy.
I like to evaluate and restructure my garden in January. When the flowers are gone, it's much easier to see the bones of the garden. I decide on a new flowerbed, remove a tree, or reshape a bush based on the overall effects I want once the new growth returns. To others, they may not see what I've tediously redefined when they see the garden in full bloom in the summer, but I know where I've rebuilt the display. All they see is a place to rest and take in the beauty. It's what I call purposeful design. The intention is to encourage visitors to the garden to sit, to wander, to direct their gazes. We always hope they walk away refreshed and inspired.
My workouts some days are hard. They are designed to challenge the weak parts of me and build even deeper the strength within me. Embracing the 'hard stuff' is what gets me from where I am to where I want to be. The same is true outside the gym in my life. I see the mountain. I want to be at the summit, but I can't get there unless I take the first step and then continue to put one foot in front of the other!
Are you where you want to be? What's your first step? Let's take it together.
Support HuffPost
The Stakes Have Never Been Higher
Related
Popular in the Community