For an avid traveler-- having a map is essential. Yes, Google Maps does the job, kind of. But having a tangible map that you can hang on your wall, mark all the countries you visited while reminiscing your memories, and then planning for the next one.. That's different. I guess having that kind of map will make you feel triumphant that you already conquered these beautiful countries. And it will make you feel even more inspired and motivated to move on to your next destination.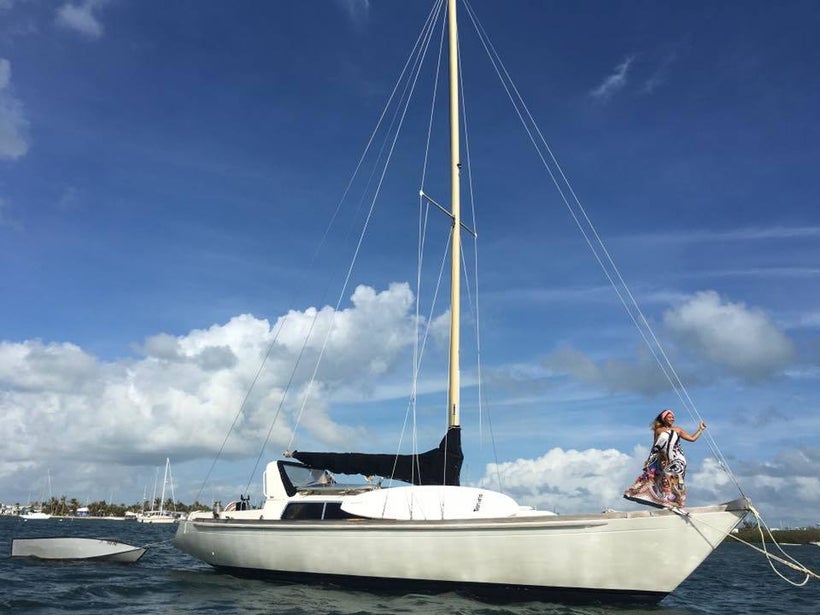 Jonathan and I always wanted a huge map to hang on our Sailboat. We want to be reminded how big our world was since we started backpacking and how small it seems now since we started traveling almost every country. It still feels like a dream up until now!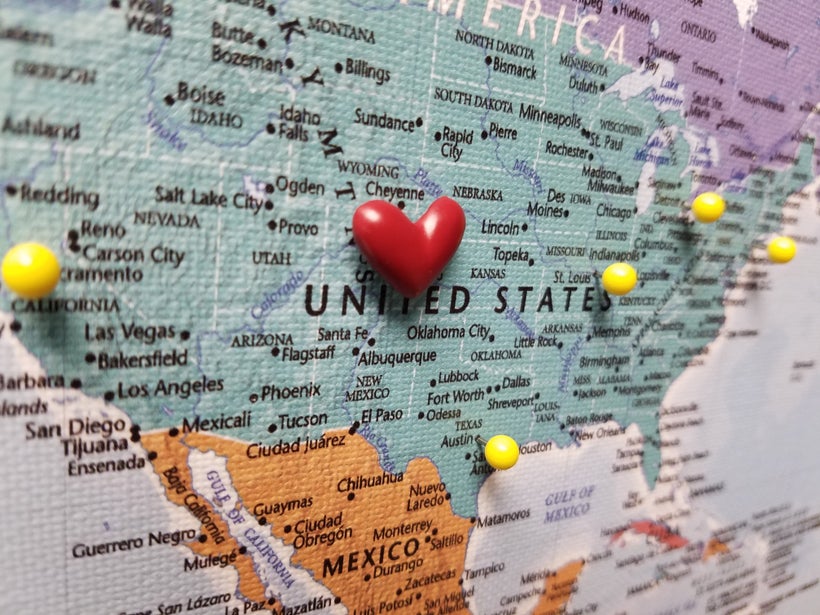 We probably stopped at every bookstore and souvenir shop at every country that we've been to, browsed Amazon, Ebay, and probably every website until we found Push Pin Travel Maps which sells maps exactly the way we want it-- accurate, framed, and high quality.
Push Pin Travel Maps : The Perfect Gift For A Traveler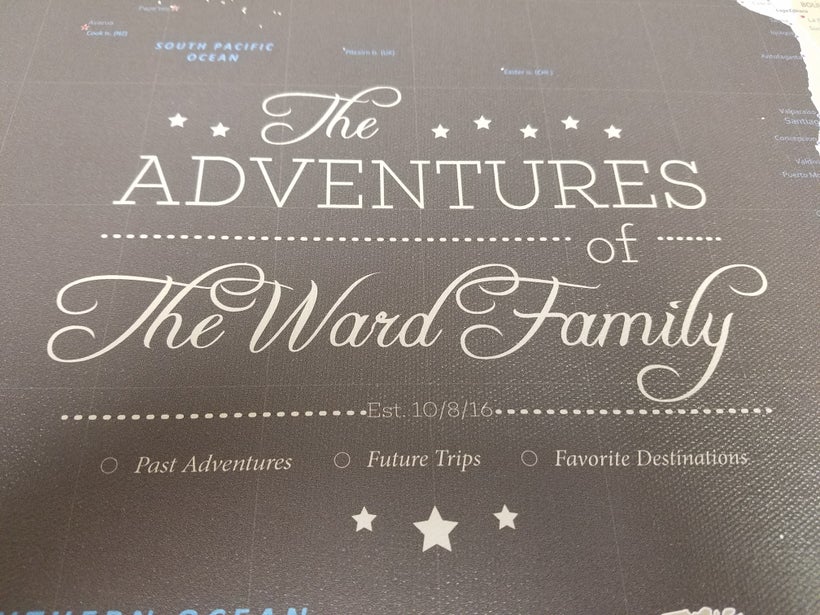 They sell unique, personalized, and accurate maps which is perfect for every wanderlust, couple, families, and friends. It's the perfect gift for weddings, birthdays, retirements and anniversaries!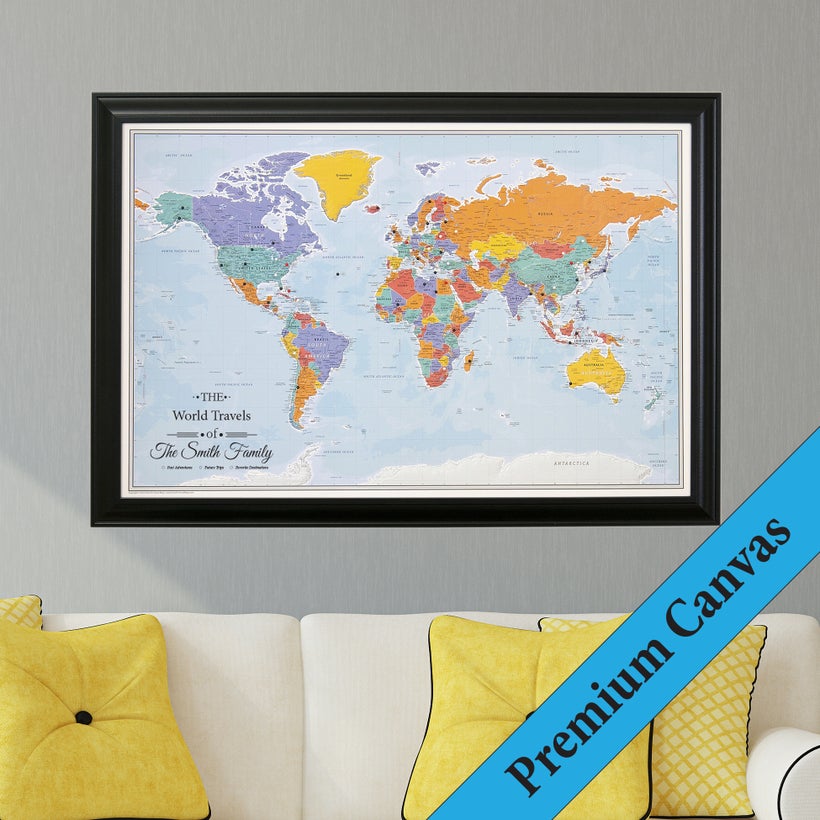 They have over 30 unique map styles to choose from and you can select from one of 8 frame options. You can also get a personalized plaque with your name or favorite quote for a very minimal fee. If you decide to upgrade to the canvas map option, the personalization is printed directly on the map itself using one of their 6 customizable designer templates.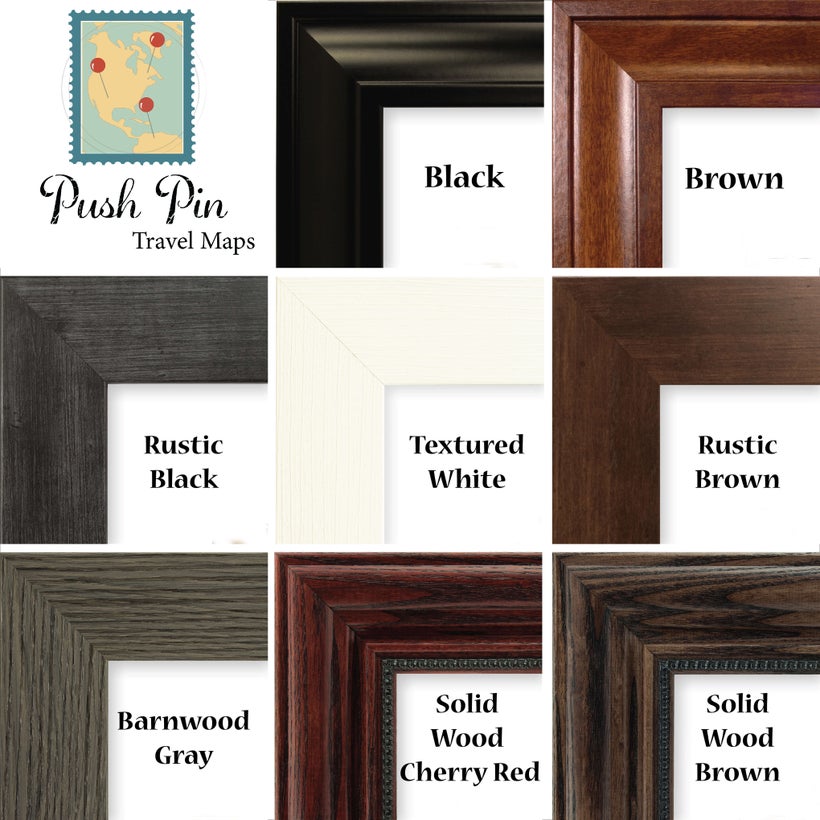 With all these options, finding the perfect map which suits the personality, the taste, and the house walls of your loved one is really easy!
Push Pin Travel Maps' Products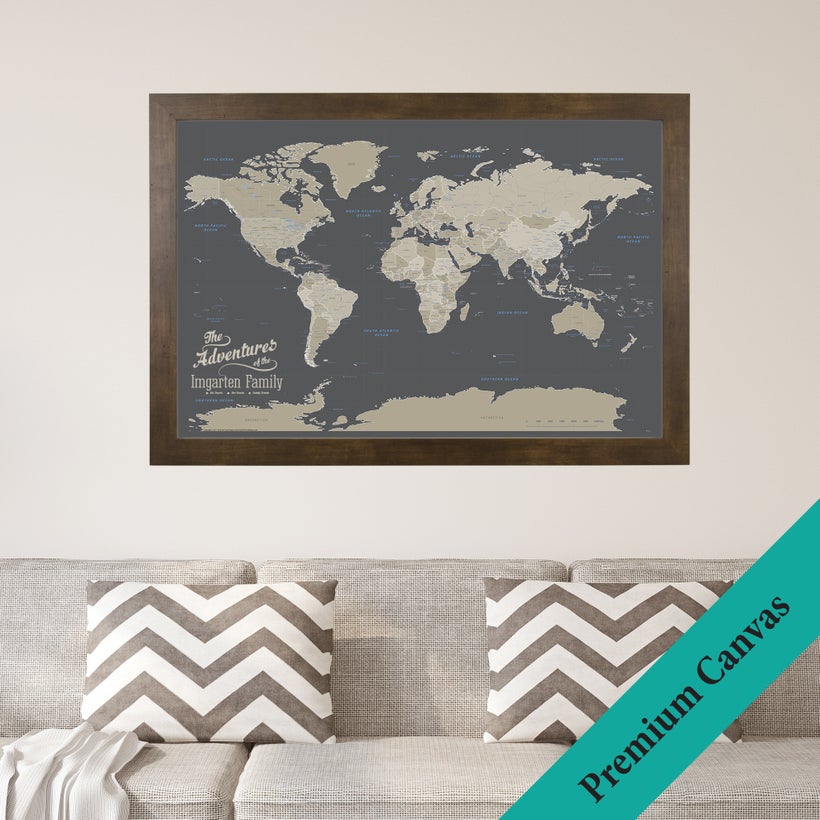 1) Push Pin Maps- They have push pin maps of the World, the United States (27.5" High x 39.5" Wide), Europe, North America and a few states like Colorado and California, as well as various miscellaneous maps such as National Parks, Baseball Adventures and the Caribbean. 100 map pins are also included and the maps arrive ready to hang. Shipping is free within the continental US. All maps are handmade in the USA.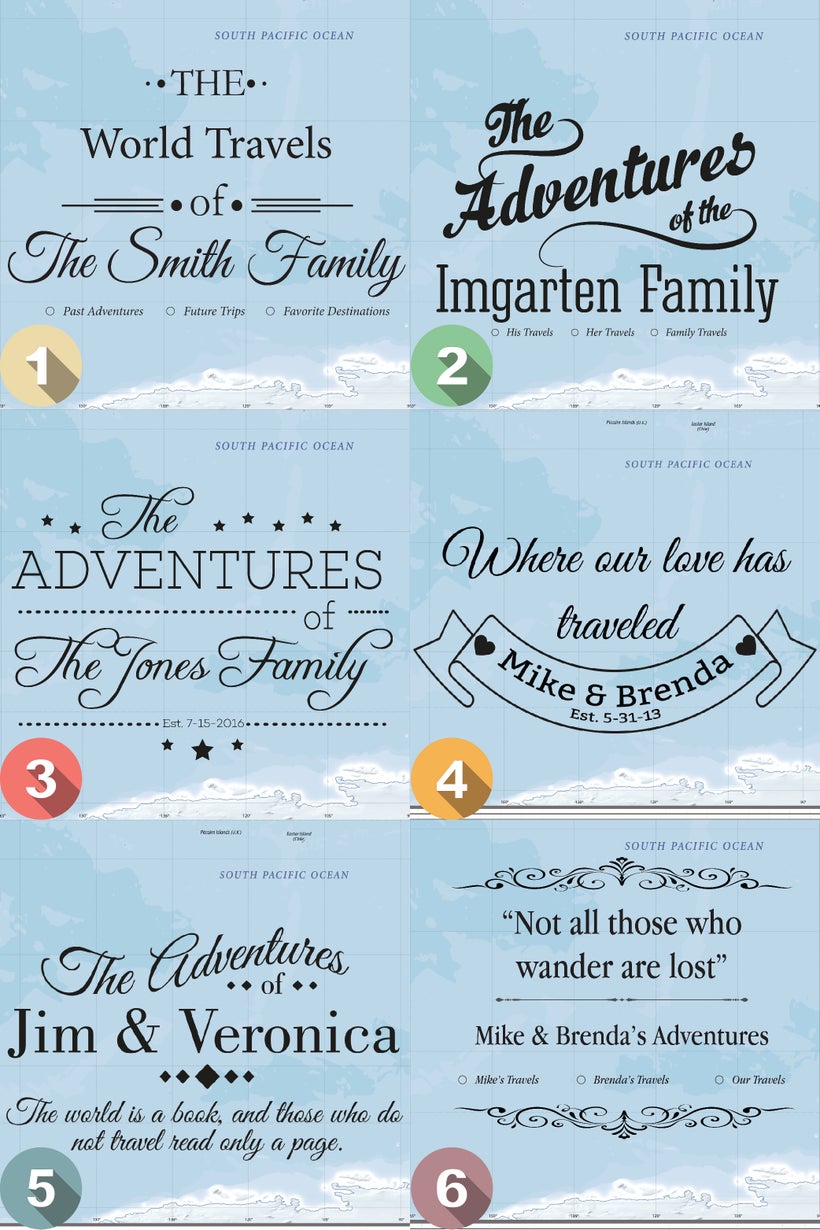 2) Canvas Push Pin Maps- Many of their maps are also available printed on premium canvas, which gives it such a textured and sophisticated look. 100 pins as well as a nail and a hanger are already included. All you need is a hammer to hang it on your wall.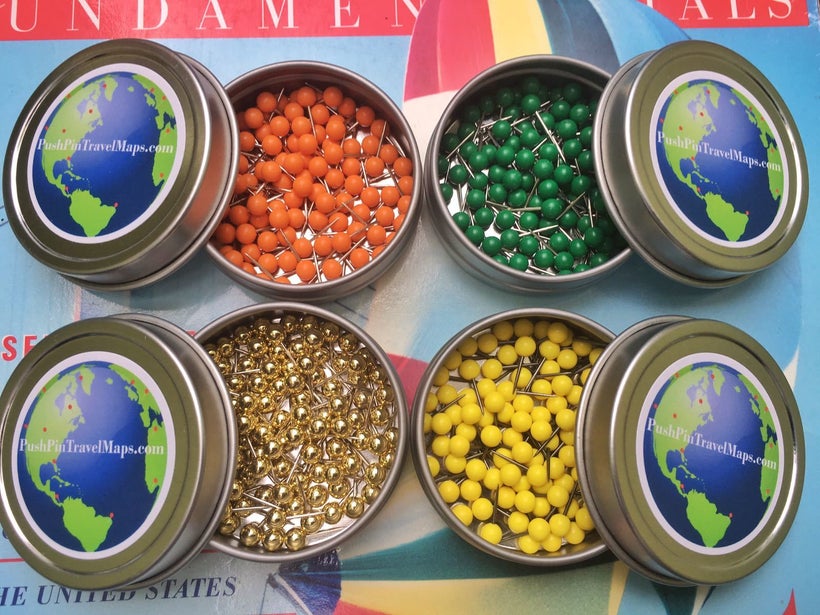 3) Map Pins- Their map pins are designed in a way that you'll be excited to travel every country and finally mark them on your map! They have many colors of round push pins available and also pins that come in various shapes, like their handmade pins that come in hearts, airplanes, stars, sailboats, baseballs and more.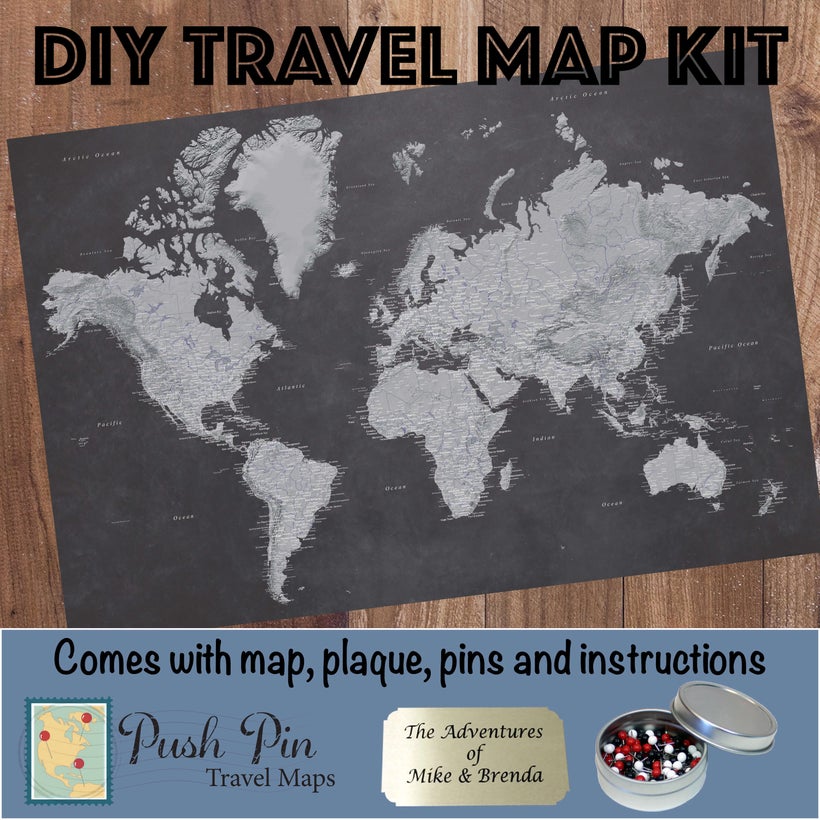 4) DIY Travel Map Kits- The DIY Map Kits come complete with a 24" x 36" map, 100 map pins, a personalized plaque, and instructions on how to mount and frame the map yourself. It is unframed and rolled so shipping internationally is much cheaper!
My Personal Take On The Push Pin Map Products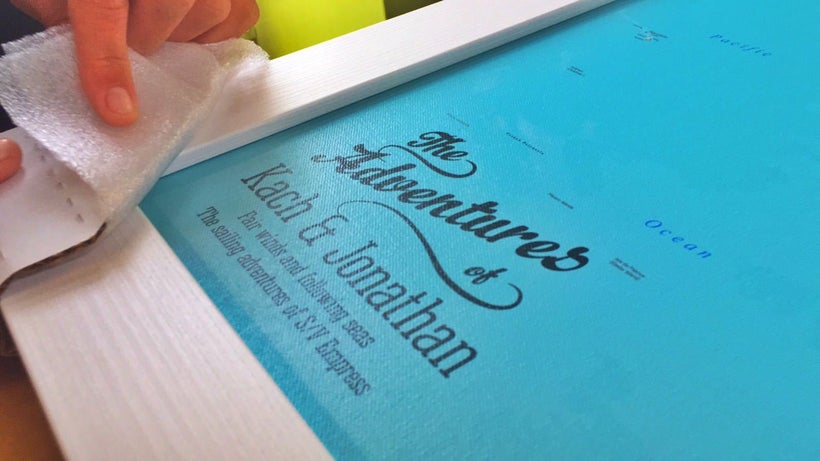 I have a Teal Dream World Map Printed on Canvas with Textured White Frame and I'm just mesmerized by how stunning and sophisticated it looked. Jonathan and I love it! It's really accurate and detailed. And really, we've never seen one like this before.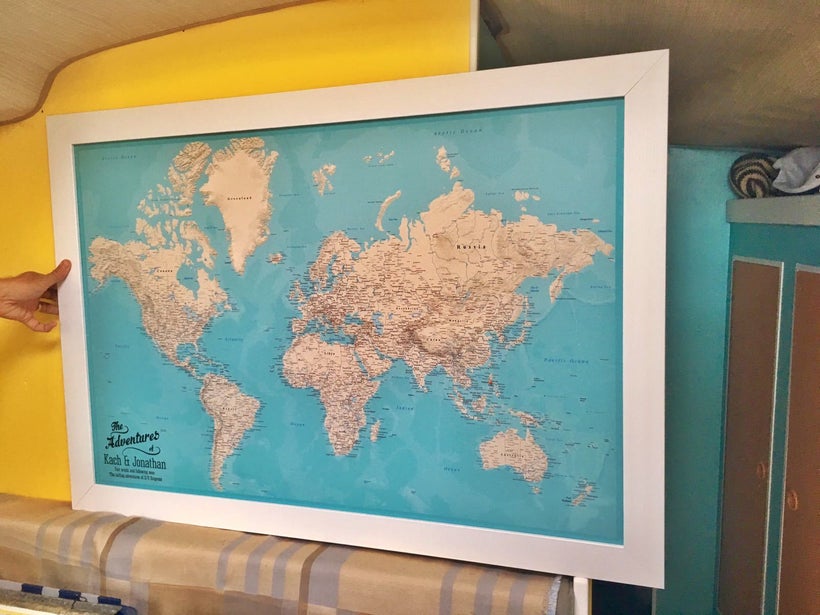 The teal print and the white frame looks superb on S/V Empress' yellow, orange, and blue interior. It looks very dreamy especially that we have the beautiful ocean, sunsets, and sunrises as our backdrop. Staring at it is oddly satisfying.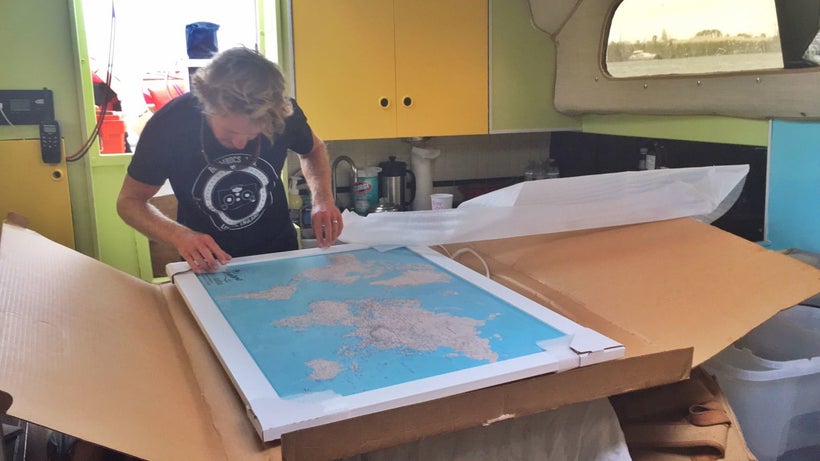 The white frame we got is sturdy and has a nice textured feel to it. It's all a very well- made and high quality product. Unfortunately, we got our measurements a little wrong, so we have had to remove the map from the lovely white frame in order for it to fit onto the limited wall space we have on the boat! This is only temporary though, as Jonathan is sure he can make a small modification to be able to use the frame. While our map still looks fantastic, using stainless steel mounting screws without the frame, anyone with a normal amount of wall space (or a tape measure!) would simply hang the framed map on the wall using the high quality stainless mounting cable already fitted.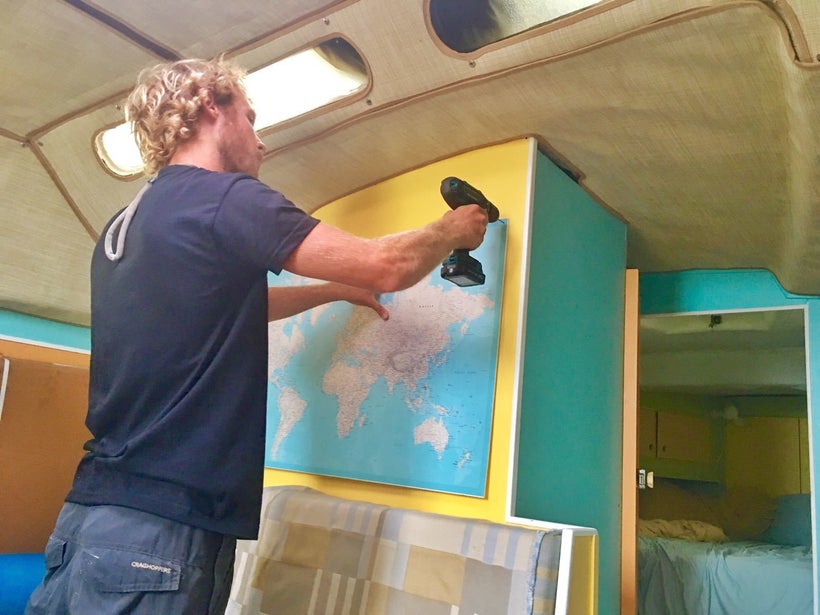 Customer service is very satisfactory - they were very accommodating from the inquiries to orders, to follow-ups, delivery and after sales. I am very satisfied!!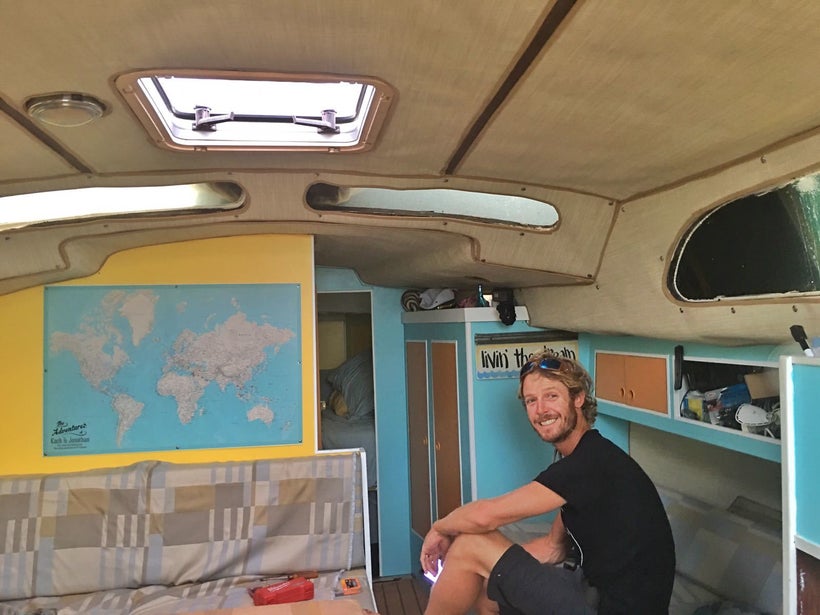 Now, we're ready to mark all the 7 continents and 95++ countries we've visited! We still have a long way to go and we feel even more excited seeing them right in front of our eyes! ❤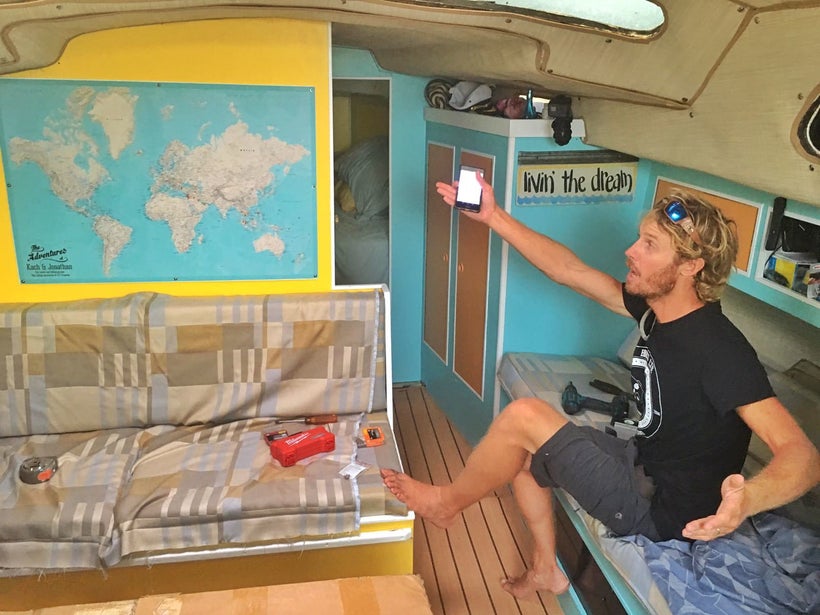 What about you? How many countries have you visited? Mark them with your own travel map! Click here to order yours and use the code TwoMonkeys10 to get 10% OFF ❤
Calling all HuffPost superfans!
Sign up for membership to become a founding member and help shape HuffPost's next chapter
This post was published on the now-closed HuffPost Contributor platform. Contributors control their own work and posted freely to our site. If you need to flag this entry as abusive,
send us an email
.