Rosie O'Donnell provoked the wrath of conservatives this week by tweeting about a game in which users are encouraged to push Donald Trump off a cliff.
O'Donnell, who has had a decade-long feud with the president, shared a link to "Push Trump Off A Cliff Again" on Twitter over the weekend. The online game allows players to control a Trump figure, who can be thrown off a cliff, into a steaming volcano or down a New York City manhole. Users can also choose to feed the Trump character to a hungry dinosaur.
The game was created by Justin Hook, a California-based app and game creator, but it was the comedian's tweet about it that fired up conservatives.
"GROSS," declared Fox News host Sean Hannity's blog on Tuesday. "Rosie O'Donnell shares sick online anti-Trump game."
The game has been played more than 2.5 million times since it launched about a week ago.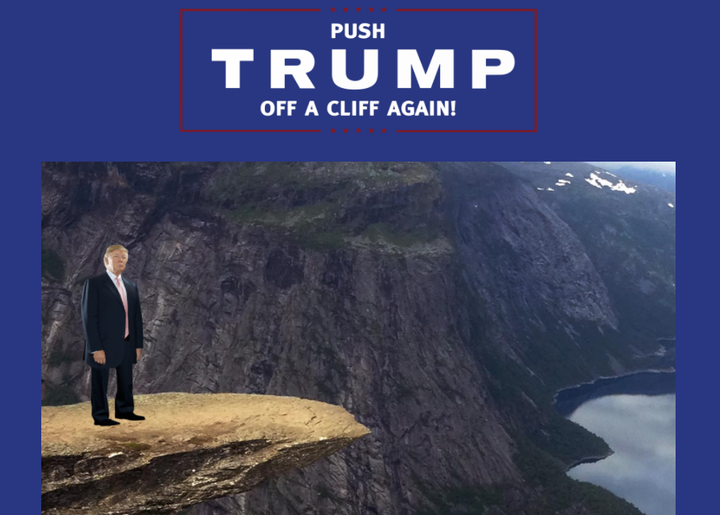 O'Donnell hasn't taken these insults lying down. In the weeks before Trump's inauguration in January, she described him as "mentally unstable."
"Less than 3 weeks to stop him America," she wrote on Twitter.
Support HuffPost
The Stakes Have Never Been Higher
Popular in the Community