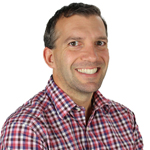 By Christopher Frangione
Christopher Frangione is Senior Director of Energy & Environment at the X PRIZE Foundation.
China has about one-sixth of the world's people. It has one of the world's fastest-growing economies and now its second-largest one. With that economic success comes growing expectations among its 1.3 billion citizens. Ensuring that vast economy has the energy resources to power this success is critical.
To help meet those expectations, China opens a new coal-fired power plant every week to 10 days. The Chinese government's solar technology investments have created a billion-dollar business. In addition, China is investing heavily overseas to secure petroleum and natural gas supplies to fuel its booming transportation sector. Huge hydropower dams promise vast new electricity supplies. Few of these developments have come without some controversy, adding to the situation's complexity.
In short, China is a microcosm of the energy issues facing the entire world. At the same time, its energy challenges also provide many opportunities for innovation.
For that reason, China is the perfect place to convene the world's best thinkers to consider how to better use its energy resources, address thorny technological roadblocks and consider innovative new approaches. Importantly, making China's energy supply more sustainable has major implications, and applications, for the entire world.
Recently, the X PRIZE Foundation and Shell convened a day-long Energy Innovation Visioneering workshop in Beijing with 35 leading innovators from academia, private and state-owned energy companies, environmental non-governmental organizations and others. These key Influencers and social innovators focused on providing creative, actionable solutions that can spur radical breakthroughs in China's energy sector.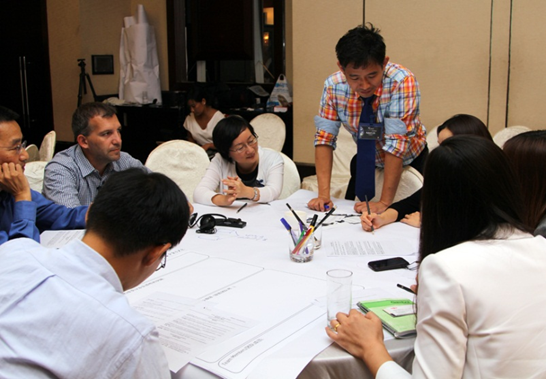 During the workshop, we addressed ways to make China's traditional fossil-fuel resources more efficient and sustainable; to make wind, solar and other mainstream renewables more efficient; and to identify new sustainable energy resources.
The diverse participants quickly sketched out options for an energy future that is sustainable, efficient, safe, transformative, inexpensive and built around partnerships and collaboration. That's an ambitious goal, but participants believe it can be achievable - with support in the right direction.
That can come in part through two tools: open-innovation and incentivized innovation.
Open innovation helps companies accelerate progress in fast-evolving industries by reaching outside their own four walls and even their entire industry to find breakthrough ideas elsewhere.
Incentivized innovation, the basis of the X PRIZE Foundation prize approach, takes open innovation a step beyond, with monetary or other incentives to attract outside innovators and encourage a focus on major breakthroughs.
These two tools bring cross-disciplinary thinking to an issue, driving new perspectives on big, intractable problems otherwise beyond the reach of a single institution.
During the day's discussions, small groups of Visioneering participants designed several potential X PRIZE incentivized competitions, including projects that would:
Help consumers understand their own energy consumption so they can make better choices in reducing power usage and bills;
Create zero-energy homes that use no more power than they create;
Better integrate electric vehicles and the power grid so energy can be transferred either direction as needed;
Reduce particulate matter pollution to drastically improve Chinese air quality;
Create valuable carbon-dioxide-based products that would provide incentives to reduce CO2 emissions; and
Convert distributed, currently unrecoverable gases into marketable fuels and products.
Many of these ideas may benefit from the kind of incentivized competitions that X PRIZE has conducted in recent years to "unstick" other technological roadblocks, such as privately funded space travel and oil-spill cleanup. These competitions have attracted small, innovative companies that created unexpected approaches and ideas, leading to large technological leaps.
A day-long Energy Innovation Visioneering workshop won't magically solve every energy issue or leverage every opportunity facing China and the world. But it is an important step in quantifying the challenges and opportunities China faces and fleshing out concrete, collaborative ways to solve them. Now it's time to continue working together to help keep the momentum going.
This blog post is brought to you by Shell, our Exploration Prize Group sponsor.
Related