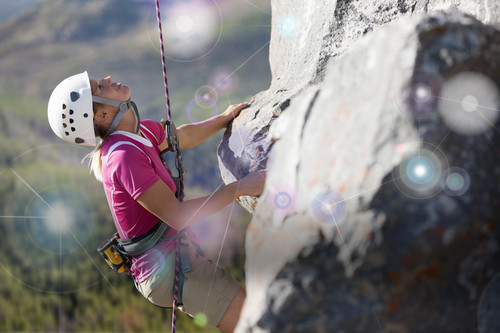 As world leaders meet in Marrakech this week, a double weight of responsibility rests upon their shoulders. The first is to make sure governments and businesses take away concrete plans to realise the commitments they made in Paris last year. The second is to ensure the will built around those commitments is not dampened by the political change of the last few weeks.
Nations around the world have ratified the Paris Agreement from the 2015 Conference which officially came into force this month. This is significant. It's not just an agreement. It's a binding commitment between governments to limit global temperature rises. And it's a commitment that will drive real change.
It's heartening and exciting to hear the determination of businesses to work with governments to build the necessary momentum for climate action, and to turn words into deeds.
Yet crucially, we need a mindset from organisations that makes sure everyone gets involved. A mindset that means those who feel disenfranchised by the political system, or who feel economically locked out, still feel able and motivated to take action for a more sustainable world.
Big challenges demand more than big commitments, and individual actions need to be seen in the context of their part in global action. If we are to truly end poverty in all its forms everywhere, we are going to need huge, scalable ideas. If we are to achieve gender equality and empower all women and girls, we will need a global movement. If we are to truly tackle the threat posed by climate change to our world, we will need resilient coalitions that move forwards with unstoppable momentum.
Businesses are essential to translating political promises into day-to-day solutions, and it all starts with ambition - allowing ourselves to re-imagine what's possible.
The UN's Global Goals are a fantastic framework for this kind of ambition. Take Global Goal 13: it calls for 'urgent action to combat climate change and its impacts'. There's no limit on the goal. We can set it. For me, that's an open invitation to think big about what we can achieve together for our environment.
BT is doing just that. Sustainability runs through the heart of our business: it defines how we go about our work, and we have set-out meaningful targets globally and mapped out routes to meet them. We have a proud tradition of leading the way when it comes to the collaboration the challenge requires, sharing best practice, learning and listening, and bringing our industry and peers along with us to meet that challenge. From being one of the first to set science-based targets to committing to helping our customers' cut their carbon emissions by at least three times our own end-to-end carbon impact by 2020.
The momentum started in Paris has given us renewed vigour to reach new constituents around climate action. Consumers the world over no longer see a choice between cost and climate action, but as interlinked. Four in ten consumers want purposeful brands.
Now we're thinking even bigger.
We believe companies, countries and consumers can collaborate to extend the ambition we saw in Paris and keep temperature rises to the lower limit. So we're investigating what companies like ours need to do in order to limit temperature rises to 1.5°C, and how technology might help. We're just beginning to investigate this work, but the potential is very exciting.
Technology is a unique and vital tool to help protect our environment in the face of more challenges than ever before. Just imagine where we would be if we actually realised its potential? It can drive change for businesses in so many ways. It can better sense and shape demand, and to adapt supply to shifting consumption and replenishment needs. It can reinvent the ways in which we communicate and do business.
Fundamentally, IT can transform our approach to sustainable business, enabling us to democratize sustainability as something that is no longer a "luxury", but something everyone, from schoolgirls in India to businessmen in the UK, can strive to incorporate into their day-to-day work. And it's the cumulative gains from all of this work that will really make the difference for our environment.
For me, investigating the 1.5°C scenario is the obvious next step for a business committed to using the power of communications to make a better world. These targets based on science have to be the starting point to make sure the work we're doing has a clear, measurable impact on climate change.
COP22 is the perfect time to spread that message of ambition for protecting our planet and to demonstrate the relevancy and importance of the goals we are setting ourselves. As a global communications technology business we have a responsibility to show leadership. We want to collaborate and drive ambition for others as we go. Let's keep hungry. We can always go further for our climate.
Calling all HuffPost superfans!
Sign up for membership to become a founding member and help shape HuffPost's next chapter