A few years ago I published a video on Youtube on How to Do a Push-Up, which has since attracted over 500k+ views.
When I watch this video now, I wish I included just three tips that I've since learned. My clients are able to use nearly perfect push-up form almost immediately after learning these tips.
Tip #1 -- Practice Air Push-Ups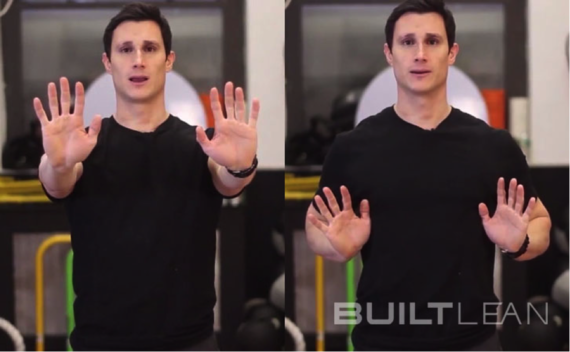 The air-push up is a brilliant tip that I learned from Brett Jones of StrongFirst to help you feel proper push-up form without actually doing a push up.
While standing straight, extend your arms in front of you so that the top of your palm is in line with the top of your shoulder. Pull your hands back toward your chest, then push out forward again.
You'll notice that your elbows are staying closer to your sides where they belong to help generate maximum power. One of the most common push-up mistakes is flaring out the elbows out instead of keeping them closer to your sides.
As you practice air-push ups, you are using perfect push-up form. You're just standing up.
Tip #2 -- Push-Up = Moving Plank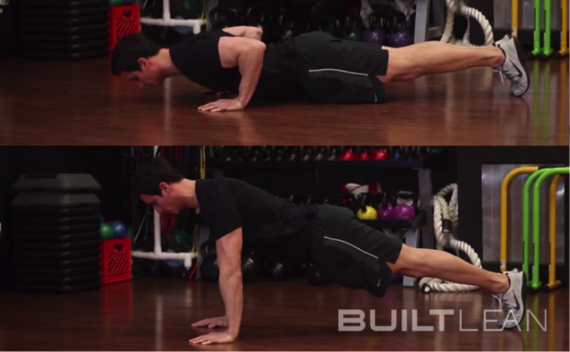 When you perform a push-up, the only parts of your body that should be moving are your arms. Everything else should be stiff as a board like a plank. Some very common push-up mistakes include the head and neck moving up and down, or the hips and torso moving as the push-up is being completed.
Ideally, your head, neck, shoulders, hips, knees, and feet should be roughly in one line that is completely straight and does not change. The push up when done properly is a very strong position that can help improve your core strength and stability.
Tip #3 -- Lock Your Shoulders Down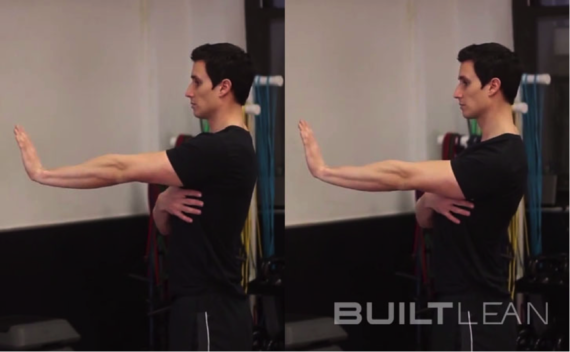 Keeping your shoulders down away from your ears can help protect your shoulder joint and yield the greatest strength output. There is a common tendency for people to shrug their shoulders toward their ears when completing a push-up.
So how do you ensure your shoulders are locked down properly and your lat (latissimus dorsi) muscles are contracted?
If you think about pulling the floor toward you as you lower down to the ground and twist your hands outward, it will help engage the lat muscles to stabilize your shoulder. The push-up is a full body exercise, not a chest exercise!
When your lat muscle underneath your shoulder is contracted, it immediately pulls your shoulder back and down away from your ears, which makes your very mobile shoulder much more stable. I want to thank Chris McGrath of Movement First for this tip.
A few more tips to help you refine your form:
1) Breathe in through your nose as you lower down, than forcefully out through your mouth on the way up.
2) Squeeze your glutes and draw your rib cage down to help flatten your lower back so it does not excessively arch.
3) Take about two seconds to lower, than about one second to push up. It's not a race; feel the exercise and stay stiff with high tension.
Finally, depending on your shoulder mobility, you may need to stop half way down instead of descending so far so that your chest nearly touches the floor. If your shoulders start rounding forward as you descend, stop right before that point.
After applying these tips, you may notice a proper push-up is harder than what you may have done in the past and also more effective.
Give these tips a try and let us know what you think!
Related