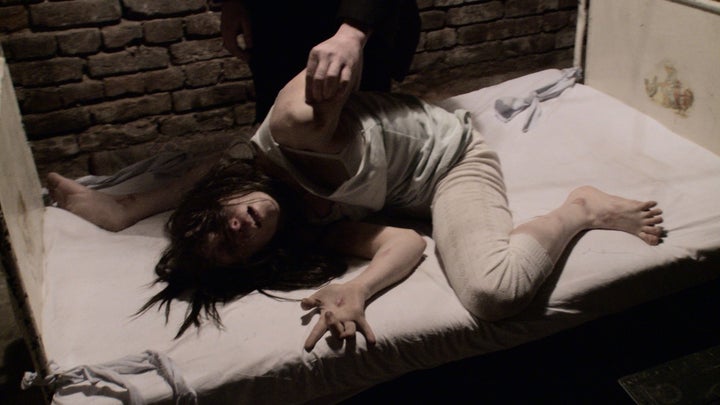 Imagine you're eight years old again. You've just sat down at a movie theater with your parents to see the "Shrek" spinoff, "Puss in Boots," where a lovable talking cat goes around sword fighting and making cute jokes. You're expecting some kid-friendly trailers before the film begins, too! But, unfortunately, the downright terrifying clip for "The Devil Inside" plays instead, subsequently scarring you for life and making you sleep with a nightlight on until you're 25.
"Cinemagoer Peter Flynn told the Mirror his four-year-old daughter Laura "was extremely frightened by what were exceptionally strong images, even by adult standards ... I tried to cover her eyes." Another filmgoer, Catherine Walker, said: "It was every parent's nightmare -- kids watching exorcism trailers."
The cinema's general manager, David Denyer, apologized afterward, stating, "I would be upset if my children had seen those trailers, which were meant for 'Underworld Awakening,' the next film to be shown. We're investigating how this error happened and action will be taken if appropriate."
Popular in the Community