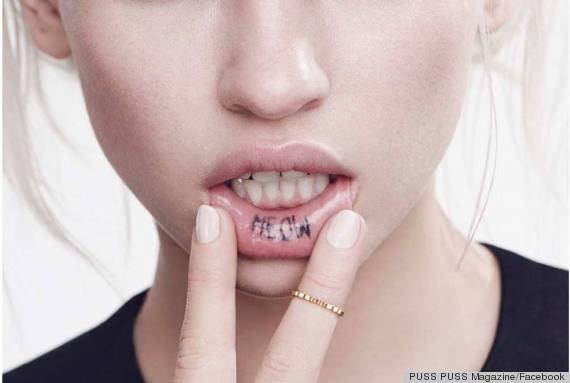 The first issue features renowned cat lover and model Anja Konstantinova on the cover, and, according to the mag, the tattoo Konstantinova sports on cover is her own and one of "several cat inspired tattoos" she has.
Though the theme is very feline, PUSS PUSS is at its core more about trends than treats. The magazine's "About" section on its website clarifies its stance by saying, "You will find no naff cat outfits or cat food advice" within the mag, but there will indeed be "beautiful photography, illustration intelligent writing, interviews and more."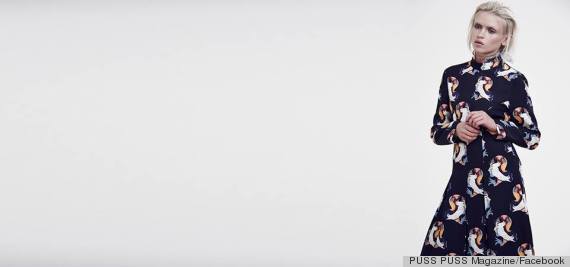 Of course it'll set you back around $12 dollars for the magazine itself and $10 to ship it anywhere in the world. You can also view an online exclusive of the editorial "Cats and Pleats" here to get a quick preview of the content.
And if you're not into reading the mag, at least start paying special attention to their AMAZING Instagram, a cat-lovers delight: