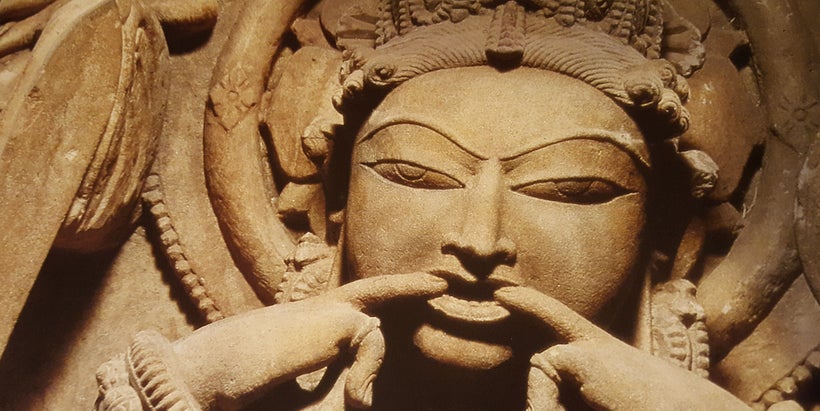 Yes, its a big day today. But can we talk yoga history for a minute?
I know. I know. I say history and we think about male leaders and gurus and yogis. 
But look. At this female yogini. One of many who just-so-fiercely gave no fucks.
Talk about yogic power in action. At a time of religious fundamentalism and patriarchy her very being was a protest to the status quo. 
Look. Fingers in mouth to whistle, a war cry. 
Hair streaming, this 10th century northern indian yogini has fist raised and is ready to do battle for her beliefs. 
Hmm. Sounding vaguely familiar? As women in the US now we are entering a new stage. One where, like this yogini, we get to unapologetically be the fierce heroine's of our lives.
Like her, I imagine this journey is both an internal and external adventure that inevitably leads to transformation.
It won't always be easy. There will be obstacles that feel insurmountable and moments where hope feels snuffed. But there are tools, and allies and there most certainly is hope. 
Because now, we cant turn back.
And the supposed star of this story is actually just the harbinger of a different heroine entirely. 
It's the heartbeat of the counterpoint. The story that is emerging and can't be suppressed any longer. The story that is ours.
You see, in the Heroine's Journey, the story is created by the heroine - she shapes and creates her own powerful, authentic life. And she dominates the narrative like that war cry. She tells the story.
This story is clearly ours to shape.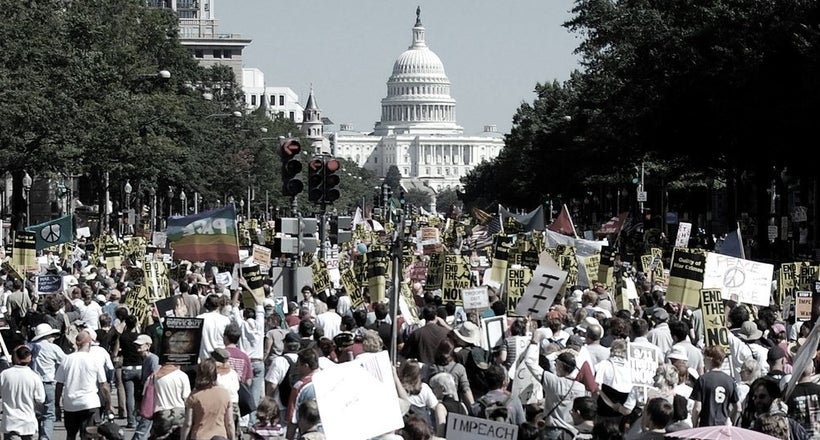 As women in pussy hats descend on Washington and other women sit the protests out because of lack of intersectionality one thing we can agree on is that we are shaping this story. 
This is an inauguration Into to our societal heroine's journey.
Like this strong yogini shows us, yoga is active. Not passive. To practice yoga is to stand up for justice and for oneself.
Today, on this inauguration day we control the narrative. We remember hope. Feel our resilience. We remember the power of yoginis who may have been unpopular, who may not have been in power, but still arose and kicked some major butt.
We know our power does not rise and fall solely on election cycles. We feel deeply our own strength as woman and as leaders of a new era. As the heroine of the story we get to write. Alongside others.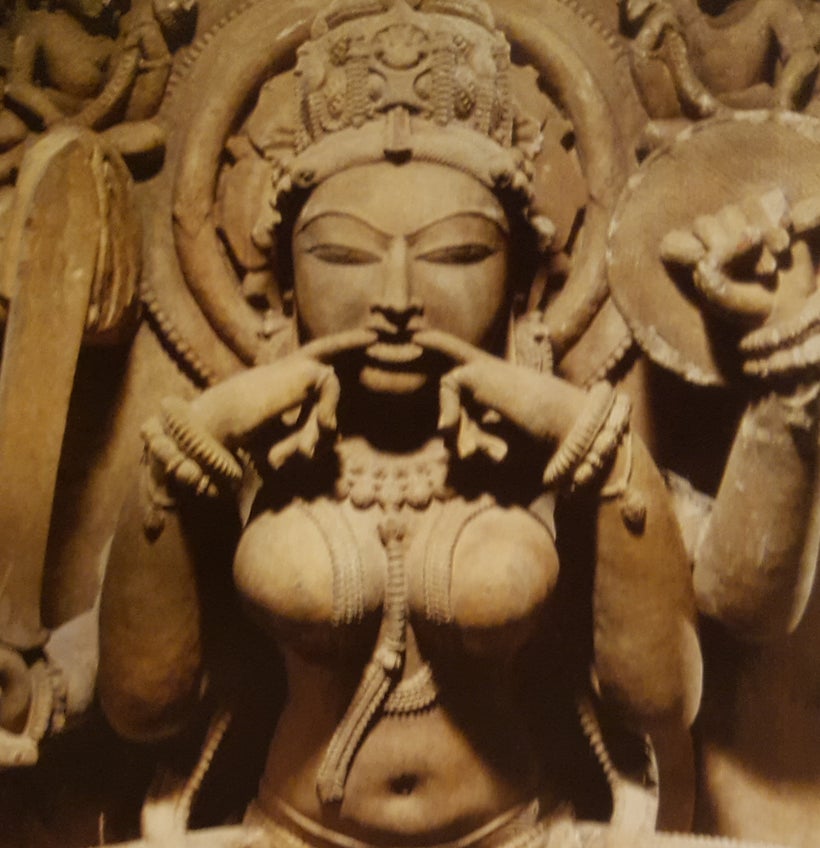 We can do everything in our power to stand up for those who are targets of discrimination and violence. This is just as much yoga as any downward dog.
And just as equally we can never act from hate of the enemy or oppressors but instead offer compassion, knowing their actions may come from misunderstanding and suffering. 
And we know there is infinite strength in love. We know this strength multiplies exponentially when we work with others to preserve integrity, humanity, dignity and for the good and uplift of all. This too is our yoga.
Let's not let anything get in the way of that. If we start to forget, let the yogini's fierce whistle call remind you. 
We are the heroines of this story now.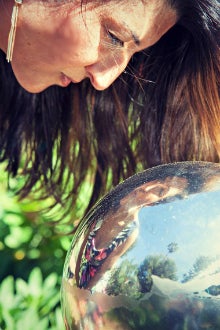 Susanna Barkataki, M.Ed. E-YRT 500, loves the intersection of ancient wisdom and modern issues. They bring her a fierce kind of peace. She's the founder of Ignite | Yoga and Wellness Institute where she studies, teaches and supports leadership for wellness and human potential.
She is a member of Yoga Service Council, member of the Yoga and Body Image Coalition Team and a viral Wellness blogger. You can learn more about her at www.SusannaBarkataki.com
Calling all HuffPost superfans!
Sign up for membership to become a founding member and help shape HuffPost's next chapter
This post was published on the now-closed HuffPost Contributor platform. Contributors control their own work and posted freely to our site. If you need to flag this entry as abusive,
send us an email
.