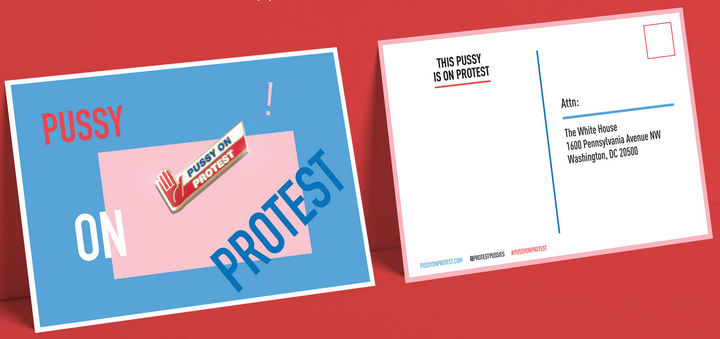 "I've never been active in politics but this time its different, women have so much on the line, so much to lose that I felt like I had to get involved somehow," she told The Huffington Post in an email.
The art director at 72andSunny recently launched a project called Pussy on Protest, in the hopes of bringing people together in solidarity against Trump's anti-woman agenda.
For $10, Benner is selling enamel pins that read "Pussy on Protest," which are paired with a postcard pre-addressed to the White House. The "little activist kits," as she calls them, are meant to get wearers involved in the political process in a simple way.
"I wanted to make something that you could wear, a symbol that wasn't preachy, but that had an unapologetic attitude that showed solidarity with women's rights," Benner said of the pins.
As for the postcards, Benner says she wanted to something that would "get people back to analog" without asking them to write a full-fledged letter. The postcard prompts participants to write a note or a draw a doodle.
"With this [kit], you could take a step forward, get off the couch, away from behind your screen and 'like' buttons and actually create a physical change in the world ― and that's exciting," she said.
Benner is donating all proceeds from the kits to Planned Parenthood, something she says "was a no-brainer since [she] and countless others have relied on Planned Parenthood throughout the years."
"[Planned Parenhood] provides healthcare services to vulnerable and scared populations, where access to even the simplest things are hard to get," Benner said. "They're the ones you go to when you don't know what to do, who to talk to, or what to say. They're knights in shining armor, and even if you haven't gone yourself, I'm certain you have had friends who have."

Benner hopes an influx of Pussy on Protest postcards at the White House might encourage the incoming cabinet to "read the messages and stories women in America are sharing."
The kits are currently on backorder, but Benner assured HuffPost that there are more on the way.
"I hope that the kit can be a tool that men and women use to spark their own activism ― and springboard change ― even if they had never done anything like it before," she said. "My generation has rested on the works of lifelong activist and it's time others step up to help carry to load."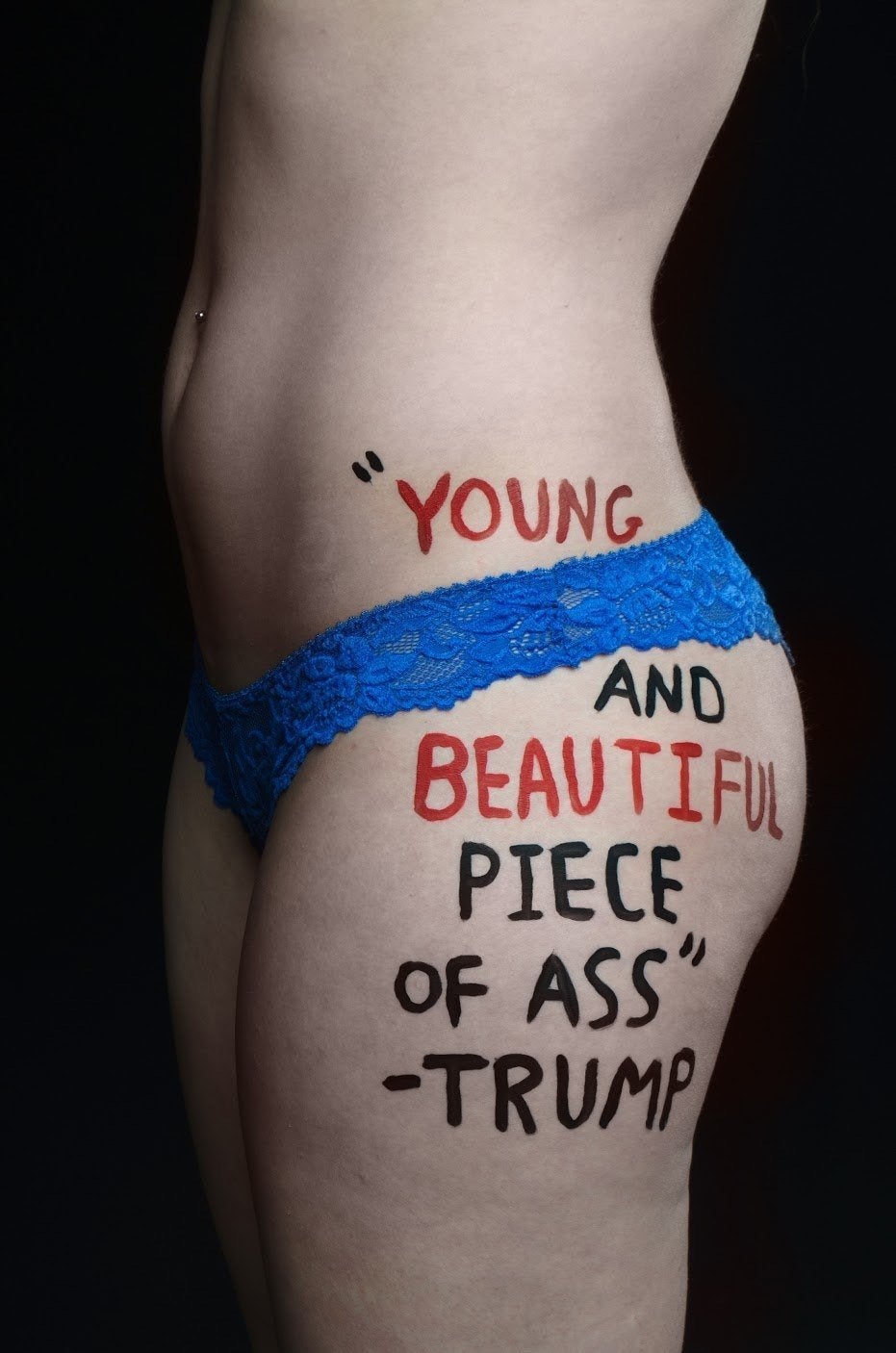 Donald Trump's Sexist Messages On Naked Bodies
Popular in the Community