Russian punk-activist band Pussy Riot released a new song and accompanying music video on Wednesday, both inspired by an ongoing corruption scandal in the group's homeland.
Titled "Chaika," the release focuses on recent allegations against Russia's prosecutor general, Yuri Chaika. Prosecutor general is one of the top legal positions in the country, and Chaika has held the title since 2006.
The video depicts Pussy Riot frontwoman Nadya Tolokonnikova taking on the persona and uniform of a prosecutor as she describes various illicit exploits and acts out torturing opponents.
"Anyone who talks too much will be buried alive. Anyone who fucks around will enjoy time in jail," she talk-sings in Russian on top of the beat.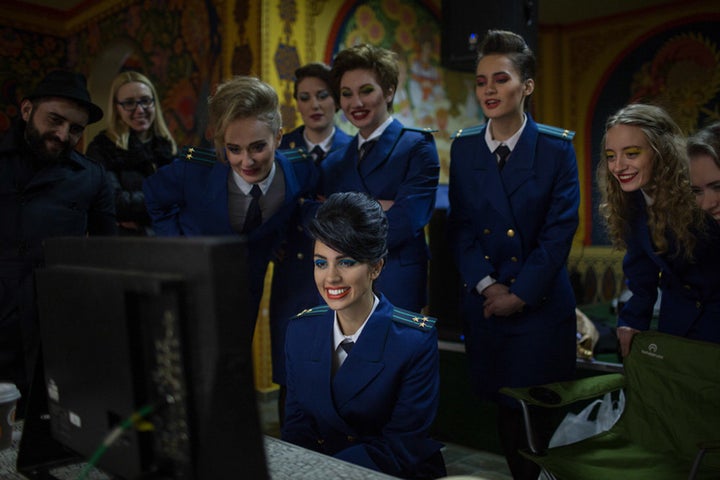 Pussy Riot's video draws inspiration from a 43-minute investigative film that opposition figure Alexey Navalny's Anti-Corruption Foundation released in December. The video report alleges that Chaika is connected to a far-reaching business empire that is based on corruption and has been linked to criminal enterprises. 
The film claims Chaika's family has exploited the prosecutor general's political power to to succeed in business. It specifically accuses Chaika of having ties to a luxury hotel in Greece, which the report says is co-owned by Olga Lopatina, who is the ex-wife of his former deputy, and his son Artem.
Furthermore, the report alleges that Lopatina also is part owner of a sugar business with a member of one of Russia's most notorious gangster families, the Tsapoks. The family patriarch, Sergei, was convicted in 2010 on charges related to the killing of 12 people, including four children, in an event known as the Kushchevskaya massacre. 
"I saw it and I was impressed. I think he is really brave," Tolokonnikova told The WorldPost of Navalny's report. "I wanted to help him somehow, and I thought of how to help, and obviously music and music video is the easiest and best way for me."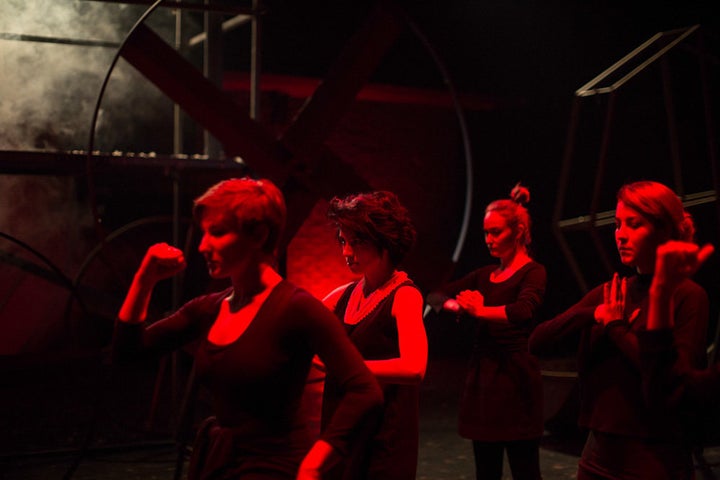 Chaika has denied the allegations, which have drawn international attention. Dmitry Peskov, spokesman for Russian President Vladimir Putin, said in December that the claims only pertained to Chaika's sons, and thus were not of interest. 
While state television and Russian officials have attempted to downplay the scandal, Navalny's film has been watched on YouTube millions of times. Pussy Riot's "Chaika" video received over 169,000 views within 24 hours of being posted on the site.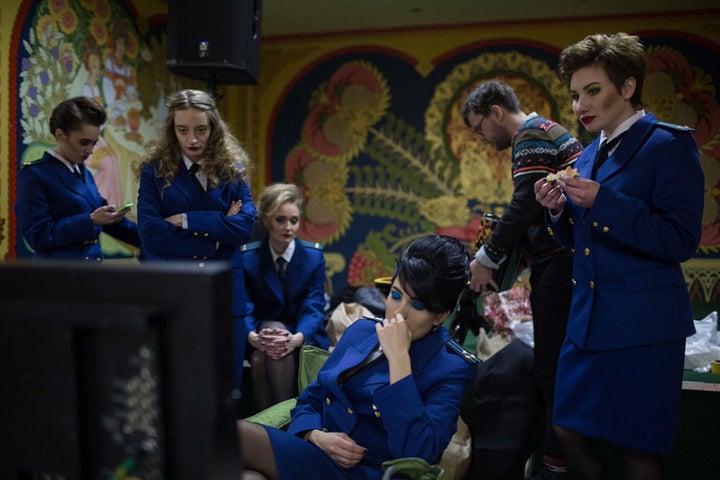 As two of Russia's loudest opposition voices, Navalny and Pussy Riot have been punished because of state crackdowns on dissidents.
Navalny, an anti-corruption activist and blogger, has had to pay significant fines and was arrested on fraud charges a few months after being the runner-up in Moscow's 2013 mayoral election. His brother was arrested at the same time and is still in prison. 
Tolokonnikova and bandmate Maria Alyokhina were sentenced to two years in a prison camp in 2012 on charges relating to a protest in Moscow's Cathedral of Christ the Savior.
They've continued their activism since their release. They were attacked while singing an anti-Putin song during the 2014 Olympic Games in Sochi, and last year appeared on Netflix's "House of Cards" to chastise a fictional, Putin-esque president of Russia.
Tolokonnikova said she hopes the band's video brings more attention to the Chaika case, and is calling for a thorough investigation into the accusations against the prosecutor general.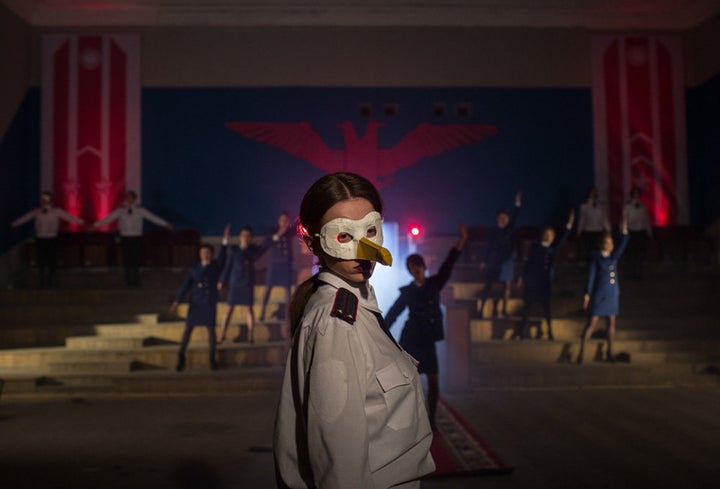 PHOTO GALLERY
Russia Gay Rally Arrests
Calling all HuffPost superfans!
Sign up for membership to become a founding member and help shape HuffPost's next chapter