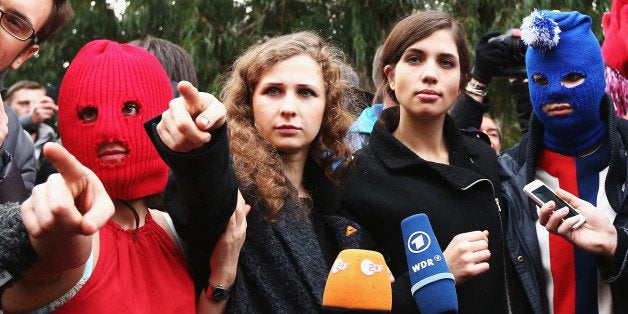 Frank Underwood is about to have a punk prayer.
Russian punk-protest band Pussy Riot will reportedly appear in the upcoming Season 3 of Netflix's "House of Cards." According to City Paper, a weekly Baltimore publication, two members of feminist band, Nadezhda "Nadya" Tolokonnikova and Maria Alyokhina, were on the show's set in Baltimore last week. Two people from the series' production team have confirmed the news to the website saying, "Nadezhda and Maria from Pussy Riot were on set, and are in season 3 of HoC."
Talk of Netflix's political drama is no news for Tolokonnikova and Alyokhina, however, as the two have previously discussed their interest in the show. In an interview with the Wall Street Journal in May, Tolokonnikova and Alyokhina said they had met with the staff of "House of Cards." "It's important for us to meet people who are doing political cinema in the U.S. because in Russia, it doesn't exist, and we want to know how it happens," Alyokhina said. Her fellow bandmate added that, at the time, their main agenda was learning how to do a political movie.
Tolokonnikova's husband Petya Verzilov recently posted a photo to Instagram with the caption (translated in English) reading "Breakfast on the set." We're not sure if he's referring to the set of "HoC," however, but we assume Frank is a bacon over sausage kind of man.
Netflix told us they cannot confirm the news of the girls' appearance on "House of Cards," however we have reached out to Verzilov and the band's rep for comment. This article will be updated if and when it is received.
Before You Go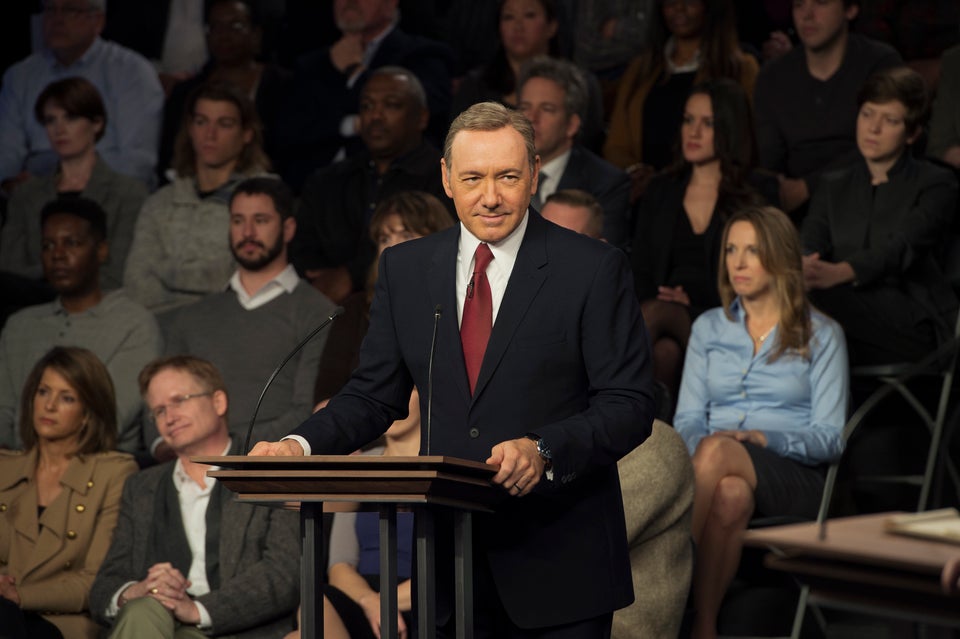 "House of Cards"
Popular in the Community