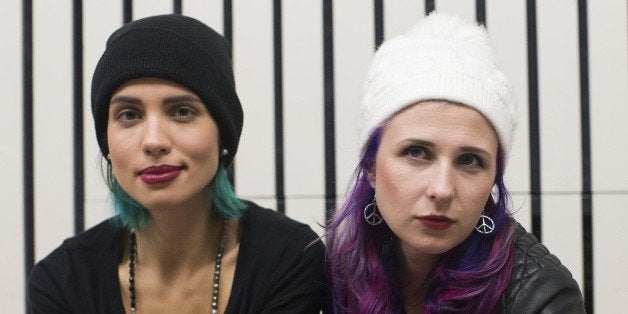 We knew Pussy Riot would make an appearance in Season 3 of "House of Cards" when they posted photos from the set last year. Now it's finally happened and it was awesome.
Spoilers to follow for "House of Cards" Season 3, Episode 3.
The third episode of the new season, "Chapter 29" -- which should more accurately be titled "Frat Party" as there's excessive shot taking and a game of beer pong between Claire and Catherine Durant -- was the beginning of Frank's dealings with Russia. In the episode, fictional Russian president Victor Petrov (Lars Mikkelsen) -- who is clearly modeled after Vladmir Putin -- pays a visit to the White House to talk business with President Underwood.
There, during a state dinner, Petrov runs into Nadezhda "Nadya" Tolokonnikova and Maria Alyokhina, two of the members of feminist Russian punk rock band Pussy Riot. In real life, Tolokonnikova and Alyokhina were arrested in 2012 and imprisoned for almost two years by the Russian government for their protesting Putin's anti-gay regime.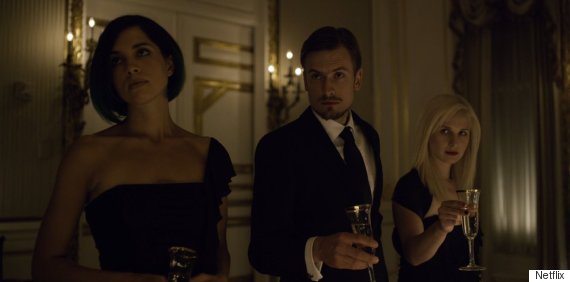 When Petrov gives the pair a rather mocking toast, the women stand up to share their own speech. Through their translator (Pyotr Verzilov, Tolokonnikova's husband) they say, "To Victor Petrov, who's royalty runs so deep he's given his friends half of the country, who's so open to criticism that most of his critics are in prison, the commander-in-chief who is not afraid of anyone except gays." (The last line but isn't translated in the episode, but Tolokonnikova described it to Russian opposition magazine New Times.) The three are quickly ushered out of the White House, but their mission was accomplished.
In a recent interview with New Times, the band members said they didn't feel like Petrov totally captured the true essence of Putin. "In the [show] Petrov is more of a little tsar," said Alyokhina. "He is too jolly for Putin, of course." Alyokhina said the character is more of a mix of Putin and former Russian president Boris Yeltsin.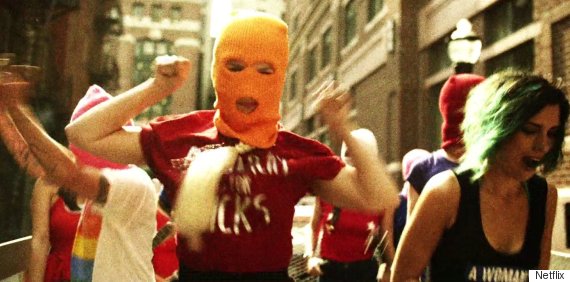 But the two do more than just make a speech. At the end of the episode Frank mentions the two Pussy Riot members during a press conference, calling them "true Russian patriots who exhibit the very best their country has to offer." Like them, Underwood declares that he stood up to Petrov in a effort to fight for peace (but we all know Frank could care less about peace and patriotism and just wants what's best for himself). The credits then roll over Pussy Riot performing a song they wrote for the series alongside Le Tigre. While "House of Cards" creator Beau Willimon wanted them to write a song against fictional Petrov, they decided to write "Don't Cry Genocide," which they said is "devoted to the militarization of society and to American drones in particular."
Season 3 of "House of Cards" Season 3 is available on Netflix.
Before You Go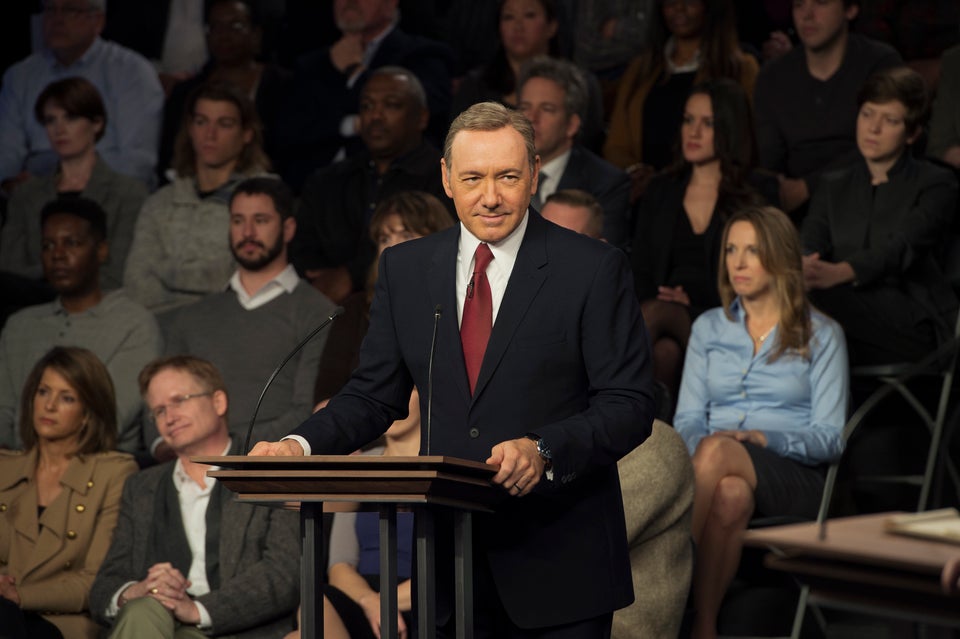 "House of Cards"
Popular in the Community