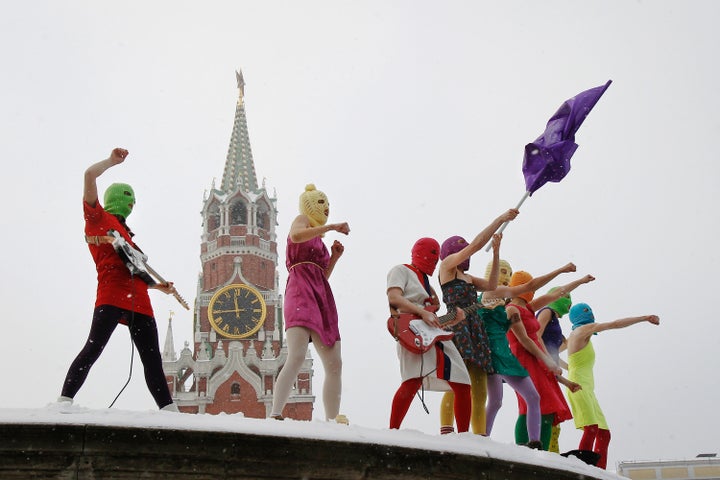 In 2012, the feminist punk group Pussy Riot entered a Russian Orthodox cathedral in Moscow, donning brightly colored dresses and balaclavas, and performed a song titled "Mother of God, Drive Putin Away," stating clearly their opposition to then-Prime Minister Vladimir Putin and the church that supported him.
The radical protesters were eventually arrested, convicted on charges of "hooliganism motivated by religious hatred" and sentenced to two years in prison. Members Nadezhda "Nadya" Tolokonnikova and Maria "Masha" Alyokhina served 21 months of that sentence in Russia's penal system before being released on amnesty.
Exactly what does it feel like to spend time in a Russian penal colony, particularly, in solitary confinement? An upcoming immersive theater performance titled "Inside Pussy Riot" will allow interested parties to undergo the experience themselves, in the hopes that such a grave human rights violation will never happen again. 
Tolokonnikova is collaborating with London-based theatre company Les Enfants Terribles on the production, which will take viewers on a journey that begins at the Cathedral of Christ the Savior and winds up "deep into the vaults of the Kremlin itself." 
Pussy Riot's imprisonment garnered massive media attention, with the group receiving support from everyone from Yoko Ono to Madonna. International solidarity is a privilege not afforded to most of Russia's political prisoners, and it's a privilege the band plans to use effectively.
"The voice that we have right now, I don't really feel like it's my own voice ― it's a collective force," Tolokonnikova told The Daily Beast. "It's the collective force of all the people who supported us during our trial and during our prison time. So what I would love to do is to bring a little more attention in all this media attention to the conditions in the penitentiary system."
With stories of American President Donald Trump's potential collusion with Russia during the 2016 election dominating headlines, Pussy Riot's project could not be more relevant. 
"Everybody is talking nowadays about Russia, but not many really know a lot about Russia. We want to make our brief introduction into the issue," Tolokonnikova told HuffPost over email. "Political climates can change. And you need to act now in order to protect your country from the authoritarian trend ― Putin, Trump, Assad, Erdogan, Orban, etc. ― that is spreading all around the world like a sexually transmitted disease."
Yet for the site of the immersive performance itself, Tolokonnikova opted for London instead of Russia. "It's practically impossible for Pussy Riot to make any big production in Russia," she said. "We should do actions fast, before the police will come, and run fast. That's how we do it in Russia. Guerrilla technique."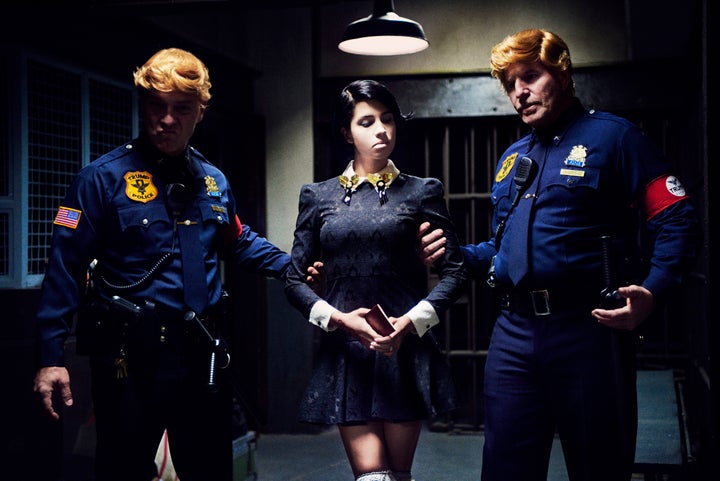 She hopes to eventually take the production to other cities and countries around the world. "We're sharing just one globe, so what happens in one part of the world affects another," Tolokonnikova said. "War, nuclear war, climate change, hacking attack ― it's all part of politics and it's all universal, though it may come from some specific place like North Korea, Russia, the U.S., China, etc."
Les Enfants Terribles, most well known for an immersive interpretation of "Alice in Wonderland," appealed to Tolokonnikova because of its approach to character and aesthetics. The fact that the group is comprised of two men didn't bother Tolokonnikova, despite the radical feminist nature of the play's subject matter. "I think the key for us is gender flexibility and queerness," she said. "It's not fun to work with highly normalized and rigid men ― and women, by the way, too."
Tolokonnikova withheld any specific information about the production itself, though she did cite "Sleep No More" and Banksy's "Dismaland" as inspirations. It is imperative, she explained, that the audience not know what they are getting into, just as Pussy Riot didn't. "You never know if you'll be living in a unit with 100 other prisoners or in a solitary confinement," she said.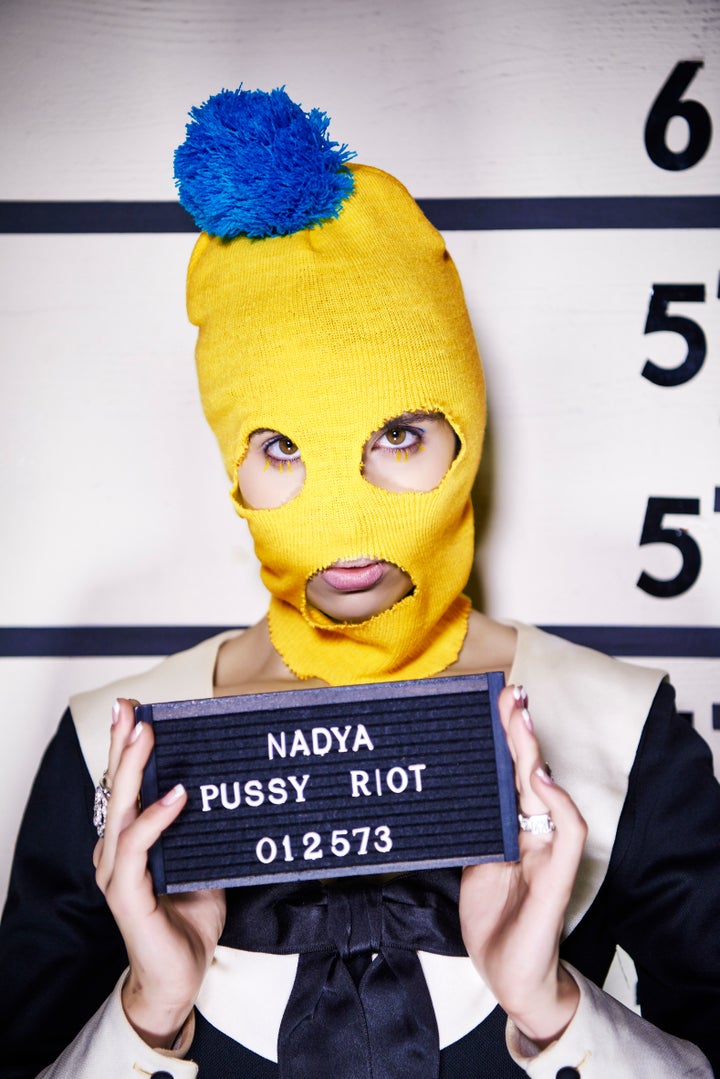 The production team is devoted, for better or worse, to giving participants as realistic a prison experience as possible. Tolokonnikova described her mission as showing "a real prison instead of stereotypes about prison" and a "real Russia instead of stereotypes about it."
However, while Pussy Riot was subjected to the alarming experience of prison for nearly two years, viewers of the theater piece will only be there for an hour. "I guess, that's a good thing," Tolokonnikova said. "Nobody deserves to go through this horror."
The dream, Tolokonnikova explained, is that performance, by eliminating the wall between public and performer, will bring out the audience's inner activists and incite them to fight for substantive change. "I hope that it's possible to create enough pressure through different artistic and political actions and rallies in order to convince those people that are in power that it's really time for them to go away," she told The Daily Beast. 
Tolokonnikova launched a Kickstarter account on Monday to crowdsource funds for the project, hoping to raise $78,075 by August 18. Money raised will go towards set design, costumes, licenses, lighting, special effects, virtual reality technology and other necessary effects. 
At the time of this article's publication, the pitch has already attracted over $10,000. 
"Inside Pussy Riot" will open at a London venue this autumn for a limited six-week run.
REAL LIFE. REAL NEWS. REAL VOICES.
Help us tell more of the stories that matter from voices that too often remain unheard.