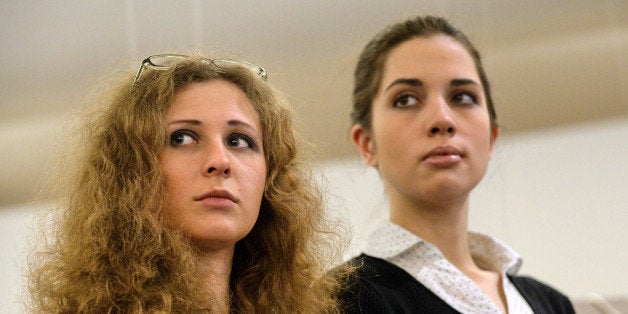 "We are happy to support Amnesty International's work on behalf of human rights and political prisoners," Tolokonnikova and Alekhina explained in a press release for the event. "We, more than anyone, understand how important Amnesty's work is in connecting activists to prisoners."
"A month ago we were freed from Russian prison camps," they added. "We will never forget what it's like to be in prison after a political conviction. We have vowed to continue helping those who remain behind bars and we hope to see you all at the Amnesty International concert on February 5th in Brooklyn."
The two Pussy Riot members will speak to concert goers next month in an attempt to raise awareness of the plight of prisoners of conscience around the world. The 2014 event will occur 25 years after the initial Amnesty International concert dedicated to issues of human rights, which featured musicians like U2, Sting, and Lou Reed.