 Following the anger that quickly ensued after a Russian judge found punk band Pussy Riot guilty on hooliganism charges on Friday, New York City activists staged their support for the three female members of the band.
Among protestors were Occupy Wall Street members and other free speech activists who organized a "punk prayer" session outside St. Nicholas Russian Orthodox Cathedral on the Upper East Side.
Since the arrest, a global campaign, which included many high-profile names like Paul McCartney and Bjork, voiced their condemnation of the charges.
On the eve of Friday's verdict, a group of musicians, supporters and feminists organized a reading at the Ace Hotel in New York to also show their support for the young women. Karen Finley and Chloë Sevigny were also in attendance.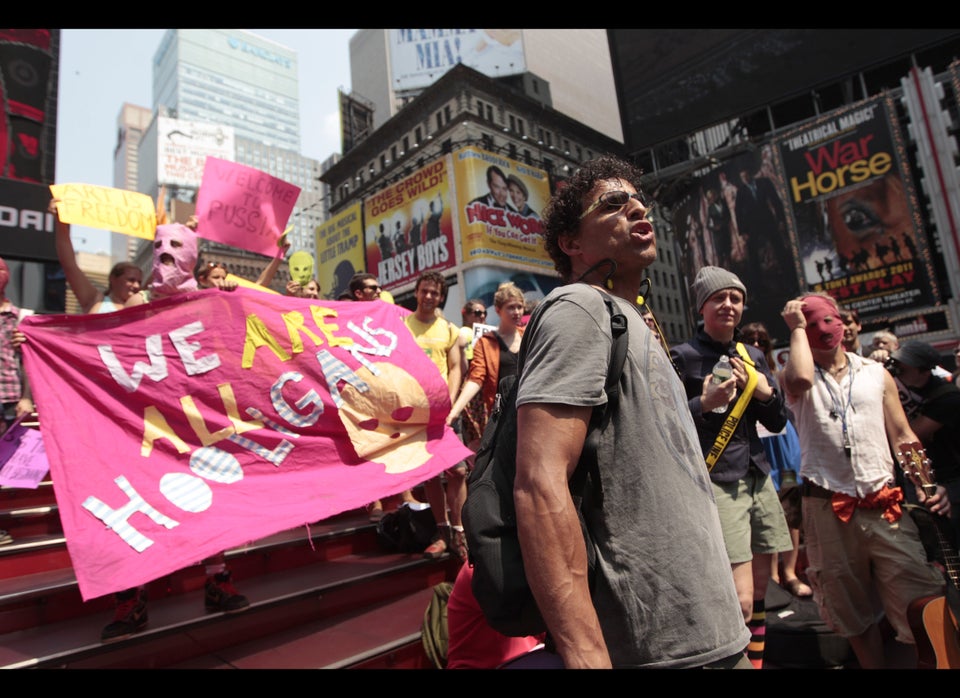 Protesters Rally In Support Of Pussy Riot In Times Square