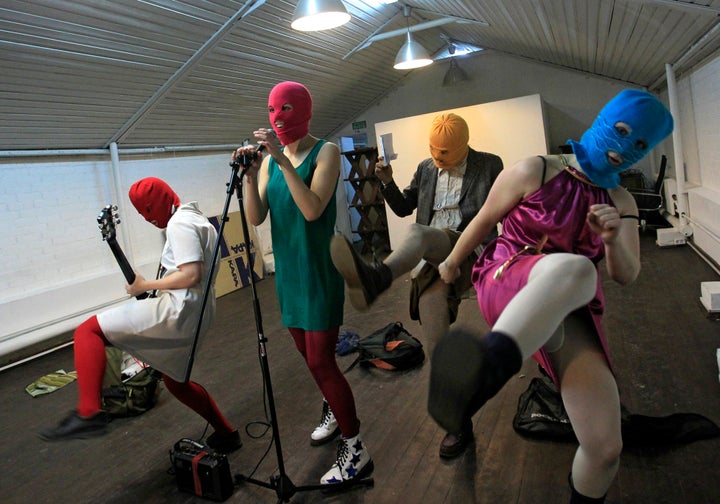 MOSCOW (AP) — Supporters of a female Russian punk band have picketed police headquarters in Moscow to protest the group's jailing for trying to mount an impromptu concert inside the city's main cathedral.
Handfuls of people took turns braving below-freezing temperatures outside the building Thursday and held up signs calling for the group's release.
The band, whose performers wear bright-colored homemade ski masks, entered Moscow's historic Christ the Savior Cathedral in late February and belted out a protest song against church leaders' support for then-presidential candidate Vladimir Putin. Putin won the elections in a widely criticized vote Sunday.
Pussy Riot gained notoriety in January for performing a song addressed to Putin from a spot on Red Square. Videos of the performance became an instant Internet hit.
Related
Popular in the Community