 WASHINGTON -- Political activists and punk musicians will unite outside the Russian Embassy on Friday to demand that three members of the Russian feminist punk band Pussy Riot be released from jail.
The combined protest and concert will take place from 4:30 p.m. to 8 p.m. outside Russia's massive embassy compound in D.C.'s Glover Park neighborhood.
Story Continues Below ...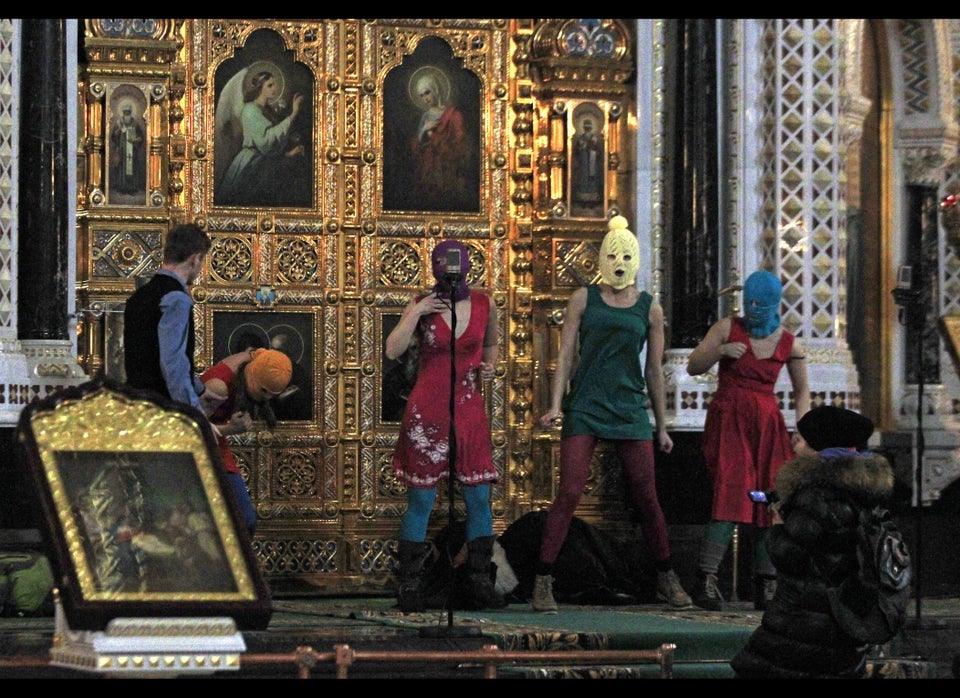 Pussy Riot
Amnesty International USA will lead the rally outside the embassy compound's Wisconsin Avenue gates from 4:30 p.m. to 6 p.m. Protesters will later "take the noise across the street," where local punk bands will play tributes to Pussy Riot, according to the event's Facebook page.
Participating local bands will include ska punk band Harrison Four, indie pop group Brenda and the math rockers of Show Pony. In addition to the music, the protest event page also says that "representatives from the Art and Human Rights community will speak about the case" later in the evening.
UPDATE: Protest organizers say on the event Facebook page that the concert portion of Friday's event has been cancelled because "of inclement weather in the evening and some last minute push back from DC Local Government." They say, though, that "Members of local DC bands will still be in attendance, staging a guerrilla performance of their own outside the embassy from 4:30-6." Representatives of Amnesty International, along with Philippa Hughes of Pinkline Project and Mark Andersen of Positive Force will be speaking.

Related
Popular in the Community