 MOSCOW, Dec 27 (Reuters) - One of two freed members of punk protest band Pussy Riot, Nadezhda Tolokonnikova, said on Friday their release was aimed solely at improving Russia's image before it hosts the Winter Olympic Games and was not a humanitarian gesture.
Tolokonnikova, 24, and Maria Alyokhina, 25, walked free under a Kremlin amnesty on Monday after serving more than 21 months of a two-year prison term for performing a profanity-laced "punk prayer" protest against President Vladimir Putin in Moscow's main Russian Orthodox cathedral.
Tolokonnikova said the Winter Olympics, due to be held in February in Russia's Black Sea resort of Sochi, were Putin's pet project and that anybody attending them would be supporting him.
"With the Olympics approaching, Vladimir Vladimirovich (Putin) does not want his favorite project ruined," Tolokonnikova said.
Last week, Putin also pardoned former oil tycoon Mikhail Khodorkovsky, viewed by Kremlin foes as a political prisoner, after he spent more than 10 years in jail.
"The thaw has nothing to do with humanism. The authorities only did this under pressure from both Russian and Western society," Tolokonnikova told a news conference with Alyokhina at her side, adding she feared "there could be more repression after the Olympics".
"Whether one likes it or not, going to the Olympics in Russia is an acceptance of the internal political situation in Russia, an acceptance of the course taken by a person who is interested in the Olympics above all else - Vladimir Putin," Tolokonnikova said.
Alyokhina said the Russian Orthodox Church, whose leader has cast their February 2012 protest in Christ the Saviour Cathedral as part of a concerted attack on Russia's main faith, had played a role in the jailing of three band members. The third jailed woman was released last year.
Both amnestied women said they would remain in Russia and would shift their focus to efforts to improve prison conditions in Russia. (Reporting by Alexei Anishchuk; Writing by Steve Gutterman; Editing by Alissa de Carbonnel and Gareth Jones)

Related
Before You Go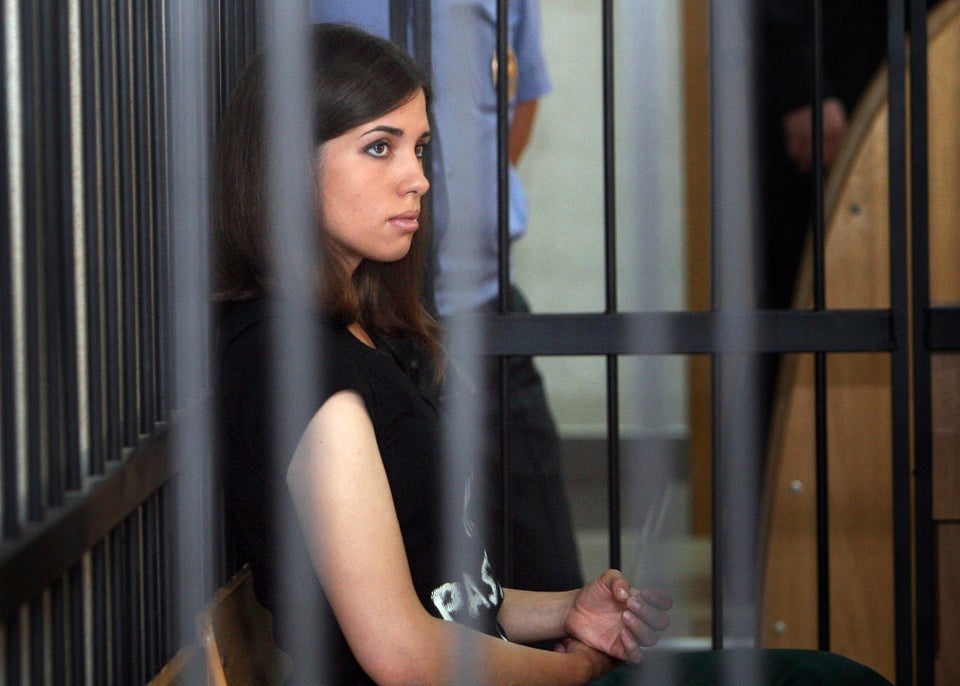 Pussy Riot
Popular in the Community