"I'm here to say you shouldn't give up. What happened to us is unacceptable," the Pussy Riot member known only as "Kot" said to Lesley Stahl of CBS's "60 Minutes" in an interview that aired Sunday. Kot was speaking from an undisclosed location in Moscow, and her voice and face were obscured during the interview to conceal her identity.
Kot has been in hiding since escaping arrest in Feb. 2012, after she and four other band members famously performed an anti-Putin song in a historic cathedral to call attention to the Russian Orthodox Church leader's public support for Vladimir Putin. The band's protest took place a few weeks before the country's presidential election, which resulted in a victory for Putin.
"Just because there was a court case doesn't mean that we're going to stop and shut our mouths," Pussy Riot member Katya Samutsevich told Stahl. "We have a lot of things to say. We're going to continue to work, continue to do what we do." She also said that things have gotten worse in Russia since Putin was reelected president last year.
Samutsevich has defiantly proclaimed her lack of regret before, telling the Associated Press last month she was glad her band was able to raise awareness about the Orthodox Church's relationship with the Russian government.
"60 Minutes" also met with another Pussy Riot member, who is in hiding and did not appear in the segment that aired Sunday. Visit the show's website (here) to see the full segment on Pussy Riot. Take a look at the video (above) to see samples from the interviews with Kot and Samutsevich.
Related
Before You Go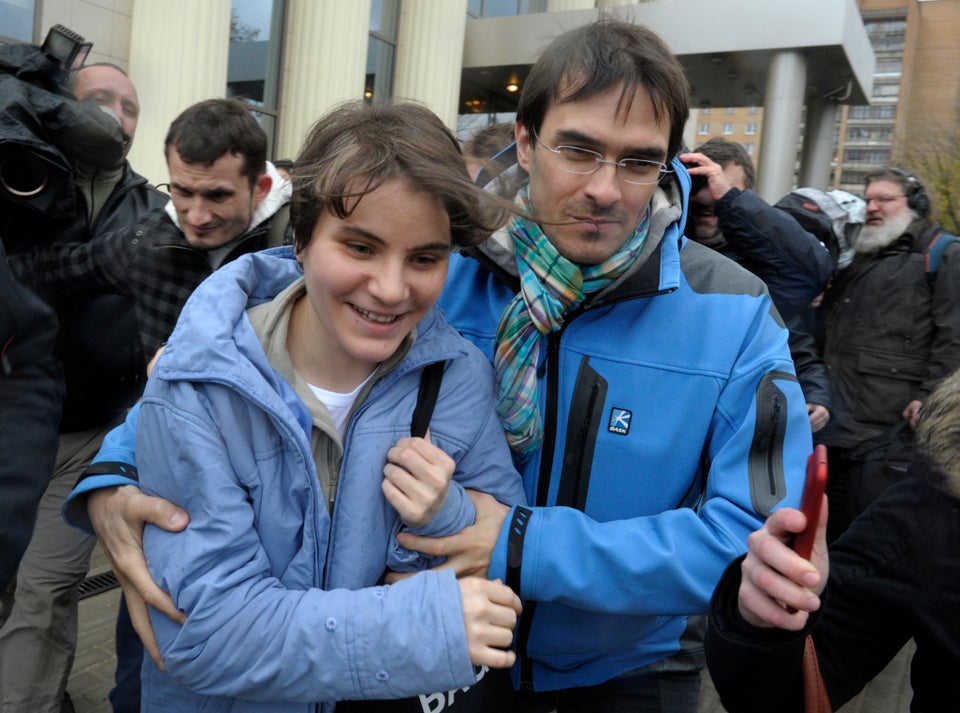 Pussy Riot Member Freed
Popular in the Community