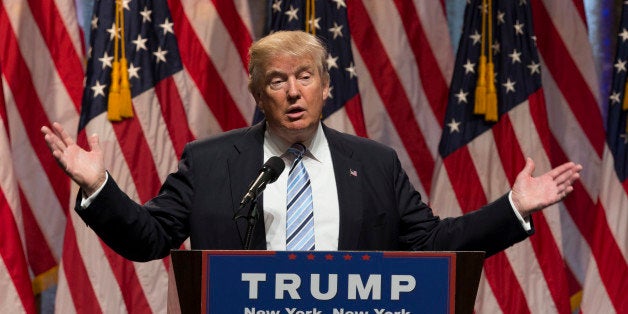 I've tried to write about the recent debate, the debacle on the bus, Hillary Clinton, Billy Bush and the politics of Hollywood, but I've either been too pissed or confused to string my thoughts together. (Pretty sure I'm not alone in this. The "information age" has made truth all the more illusive.) I've met most of the players in this drama, which makes the scenes played before me all the more bizarre.
For many years I was a fancy schmancy caterer. I fed President Nixon, British royalty, and several times the lovely Elizabeth Taylor. Nixon was alive and then he was dead. I couldn't tell the difference but what a lovely library.
My celebrity clients brought me to television.
"Oh Denise, I'm on a show next week and they want a funny cooking segment. You can help me!"
"I have a deal to write a cookbook. Help me, okay?''
I was thrilled. It's fun to work with people who have money. Real money--like spending $100 on a handmade napkin and $350 on a cheesecake with Dionne Warwick as the paid entertainment money.
I became a consultant for private fundraisers. One night the special guests were Bill and Hillary Clinton. It was in Santa Barbara in the early nineties and it went well. Money was raised, the hostess was happy, and out of the 500 people there the person who thanked me the most sincerely was Hillary Clinton. With a big hearty laugh she said to me, "Thank you. I have no idea how you cook for 500 people!" I was stunned. How kind.
As First Lady, Hillary would later say that she and Bill were naïve when they first got to Washington. They assumed Congress wanted to help all Americans, and found out that isn't the case. It was a tough political jungle buried in gridlock. I have never forgotten her good manners. For decades, I have watched her strength, her resilience to the arrows, the dismissals, and the lies flung at her. And the poorly disguised misogyny.

She's still standing and stronger then ever. She's a fighter. And never gives up. Isn't that what Mr. Trump said at the end of the second debate?
I watched her dance around a stage in front of a very angry man, and no matter how menacing his body language, she was like a brilliant butterfly. Can't catch me! I cried when the second debate was over because I thought, I get to vote for the first woman President. And here we are. I am beyond proud. Grateful I have lived long enough to see this.
Many years ago on a sunny morning in the Hollywood Hills at Richard Simmons home, I met Nancy O'Dell. She was the prettiest young woman on TV I'd ever seen. She was the newest correspondent for a Hollywood entertainment show, and she towered over Richard. She wore a ponytail. The kind of ponytail that you pull back yourself. No stylist needed.
Richard was selling his low-fat dessert book and it seemed on that day that maybe Nancy wasn't important enough to be doing his interview. He got the new kid, not the star. At first Richard was disappointed that they'd sent Nancy. Although it was a field piece, he'd wanted an anchor. Her genuine, authentic charm won him over. It's kind of impossible not to like Nancy O'Dell. She had on black jeans and a black sweater. No frills, just smart and beautiful. No wonder Donald Trump wanted to sleep with her! I think Donald is learning that boundaries are important, and some thoughts are inside thoughts. Your truth, sir, is not helpful. And actually damaging to others.
After the segment with Richard Simmons I thought Nancy was going to conquer this town. And guess what? Twenty-something years later, she's still working in an industry that not only objectifies woman, but actually throws them on the you-are-too-old-to-work pile the moment the wind blows you south of 35. Nancy works tirelessly for several charities. Her genetic make-up is the least of her accomplishments. And with great clarity, she made a statement after being dragged into this week's debacle. The most powerful lesson to remember is that our children are watching. Hollywood is a small place that casts a big shadow.
I worked on the Access Hollywood set the first week the show aired. Been there many times. Don't remember the culinary talent that I was there for, but everyone could see that Billy Bush was thrilled to be the anchor and the lead, and why not? Career dreams--most of us have them. Billy was like a jack russell terrier. Lots of energy. Liked to jump. Bottled lightning.
Was I horrified by the bus conversation? No. Would I expect anything less from Donald Trump? No. Pigs like mud. But Billy, next time, go high.
Everyone in America, listen to Michelle Obama. We need to try and go high.

Denise Vivaldo is the author of eight cookbooks and at last, is seriously writing her memoir of thirty years in the Hollywood trenches.
REAL LIFE. REAL NEWS. REAL VOICES.
Help us tell more of the stories that matter from voices that too often remain unheard.