Brighten up your standard salsa offering with this sweet spin on the savory snack. Four juicy fruits, a tangy touch of lemon and a fresh burst of mint combine to make a confetti-like summer dip you'll want to make year-round.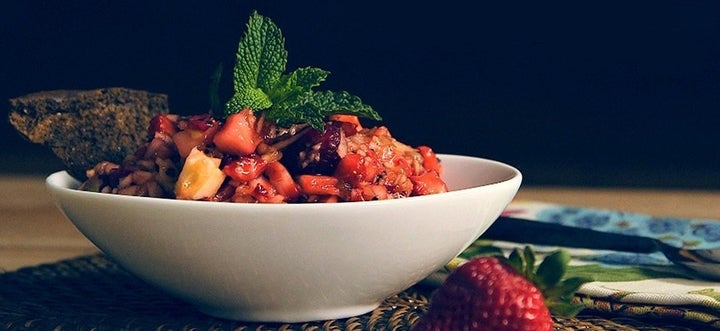 Finely chop the apples and strawberries. Remove the skin from the kiwis and dice the fruit. Chop fresh mint as well, reserving some whole leaves for garnish.
Combine all ingredients -- lemon juice, strawberries, apples, kiwis, raspberries, jam and chopped mint -- into a bowl, mix well and top with fresh mint leaves before serving.
A Fruity, Juicy Quencher With A Deliciously Salty Kick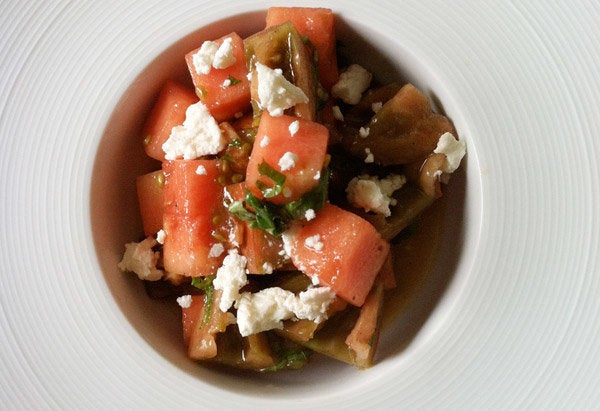 A Red And Green Bowl That's Really Good For You, Too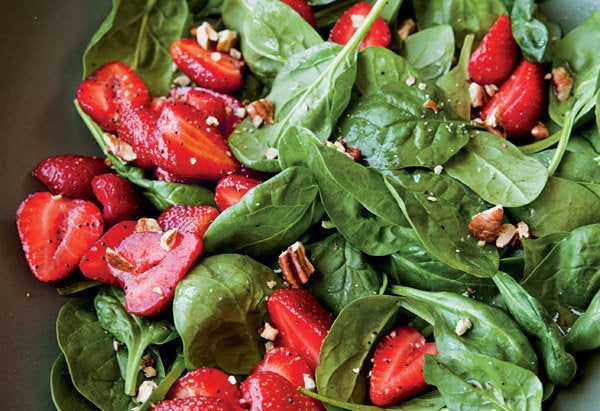 A Lighter Take On A Classic Summer Potluck Dish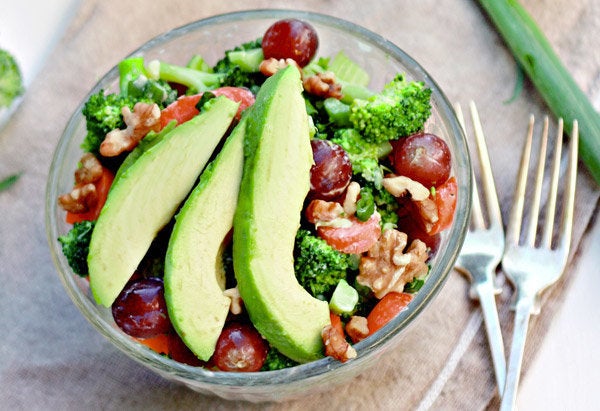 Fennel and Beets -- Without A 350-Degree Oven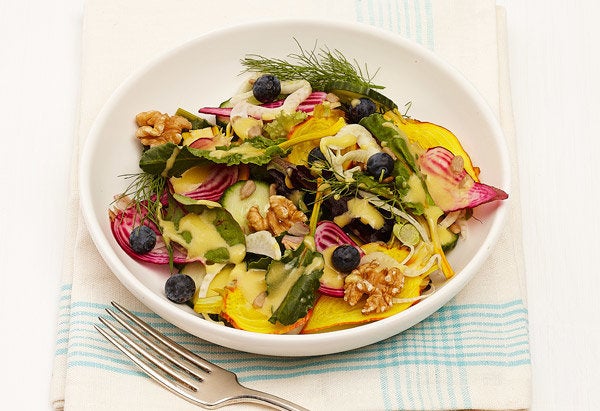 Richard Majchrzak/Studio D
The Tomato Salad That Could Double As Artwork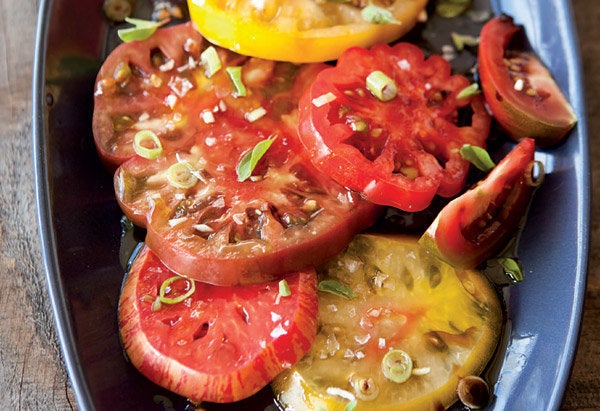 The Quickest Way To Make A Head Of Romaine Taste Really Special