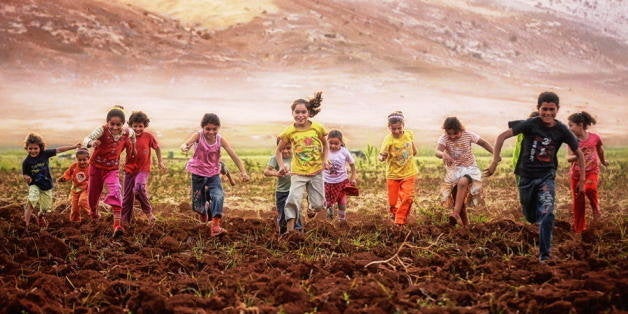 Children are the future of our communities and countries. They are the world's opportunity to make enduring changes that create lasting peace and hope for a more prosperous world for all. But they can bring about positive change only if we make a commitment to protect their rights and invest in their future.
It's undeniable that children and youth are the most vulnerable populations during times of conflict, natural disaster and economic crisis. And, they certainly suffer the greatest immediate impact and long-term effects from poverty-related deprivations. What's more, these vulnerable children are often marginalized in society and live in obscurity.
The Millennium Development Goals (MDG) were the international community's first step in addressing the needs of children and other vulnerable groups around the world by 2015, and much can be learned from the successes of this initial framework for ongoing international efforts. However, if we hope to eradicate poverty by 2030, governments must do much more to reach the most vulnerable. We all can and should play a part in standing up for children.
At this critical moment, with world leaders coming together to define a Post-2015 Development Agenda for the next 15 years, let's capitalize on the immense momentum from the MDGs to ensure that the rights and needs of all children, especially the most vulnerable, are heard, protected and respected.
The Post-2015 Development Agenda must call on ALL countries to ensure children and families in need have access to the social and medical services necessary to overcome life's challenges. It must also ensure all children and youth have access to quality education and vocational training, as well as to decent work and livelihood opportunities after completing their studies. Finally, governments must commit to upholding the right of all children to grow and develop in a loving family environment, safe from violence.
Protecting and nurturing children is absolutely vital to a more prosperous future and a world free of poverty, violence and inequality. But we can make a difference only when everyone gets involved to support change.
Join the thousands of people who have called on the United Nations and the U.S. Government to put children and youth at the core of the Post-2015 Development Agenda. Sign SOS Children's Villages -- USA's petition today and take a stand for vulnerable children around the world.
Related