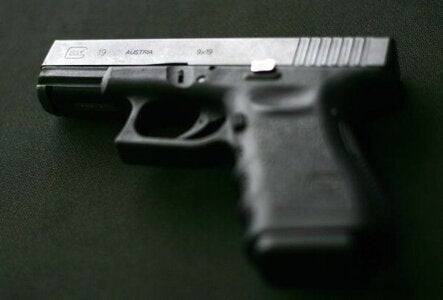 In a few weeks, I will begin a one-year prison sentence for being in the possession of illegal firearms. Where I come from, having a gun is just part of everyday life. But, through this painful process of going to court and being convicted, I realized that I had to make a change. I made some bad decisions. I broke the law and will accept my punishment. With deep reflection about where my life was headed, I have begun the process of redemption, and decided that before I go to prison, I want to speak to young people about responsibility as a lifestyle. I hope that through my mistakes, young people can begin to learn, as I did, that we have to put our guns down and start to give our guns back. It pains me inside to hear about so many of our people dying because of gun violence. Just in the past weeks, a 13-year old boy was shot in the head in Harlem, a 17- and a 19-year old were murdered in a double homicide in Queens and a 15-year-old was chased, beaten, shot and burned in Chicago.

We will gather today in Harlem, with many mentors and supporters by my side, including Rev. Al Sharpton, Russell Simmons, Kevin Liles, GlobalGrind.com, Political Swagger, Mobile Regime and the C.H.A.N.G.E. Initiative to share the message that now is the time. Now is the time to speak out against gun violence. Now is the time to take responsibility for our actions. Now is the time to make our communities safer. Now is the time to support good legislation, like the S.N.U.G. bill in NY. Now is the time to give back our guns. Now is the time for me to lead by example.

We can and we will do better.
For more information on the "Responsibility is a Lifestyle: It's Time to Bury Da Beef" visit: TheKINGFoundation.com or text KING to 878787
Support HuffPost
The Stakes Have Never Been Higher
Popular in the Community