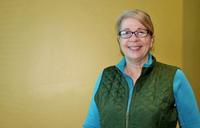 We just finished state testing at our school, which means that my science students didn't see our team's laptop cart for nearly two months. Neither did the social studies or math students. The computers were committed to PARCC testing, so they went where the test went, classroom to classroom. This happens because we have to spread the limited technology around. In the meantime, the students who get their only exposure to keyboard devices and Internet connections in classes at our high-poverty school go without.
I think of this whenever people ask me whether Title 1 schools such as ours could use additional money to enhance student achievement. Yes, I say. Put laptops into the hands of students who most need them every day. Jaime, Genny and Martin - three kids among the many immigrant students newly arrived from Central America without a lick of English - could use them. Google translator alone would help them both learn English and begin to master key learnings in all their classes.
Alex and most of my 80 or so 6th graders have limited experiences with Internet research and keyboard practice, critical skills for the 21st century. What technology practice and exposure they get - along with the confidence that comes with it - happens in school. Finally, there's Brittany, Deonte, and other classmates who simply need more time to practice a skill online or find another way to learn about it. Computers are among the great equalizers when it comes to mastering new learning. But you have to use one regularly to find this out. And you need someone to teach you.
Right now, Congress and state representatives are debating how to implement the new Every Student Succeeds Act (ESSA). Technology equity for students at my school and others like it across the country should be part of these conversations. When it comes to Title I funding to address this and related issues, it's invaluable. Ask the more than 800 Title I educators who recently signed a letter to U.S. Secretary of Education John King asking him to honor the law when it comes to the supplemental federal Title I funding.
I know firsthand how learning digital skills can be life-changing. Long before I was a teacher, I worked as a science writer. Midway in my career at a university, I taught myself coding for the web, and this opened the door to many job offers and a position, ultimately, with the Discovery Channel. Recently, thanks to a National Science Foundation grant, I had the chance to intern for a summer at a biology lab. I was astonished at how much technology now permeates daily operations. Student interns taught themselves techniques and concepts using resources from the Internet. The biologists used various databases and related tools to develop and analyze their research data.
Most of my students will not follow this path. However, they should be given a strong start at being able to choose which path and direction they want to pursue. Without technology literacy their options, even to the next step of college, will be significantly limited.
A recent report written by researchers at Stanford University's Graduate School of Education underscores the impact technology can have on student achievement. The report highlighted what those of us teaching high-poverty students already know, namely that "low-income teens and young people of color are noticeably less likely to own computers and use the internet than high-income or white teens." The good news, according to a report produced by the Alliance for Excellent Education and Stanford Center for Opportunity Policy in Education, is that at-risk students can make substantial gains in learning and technological readiness if they have access to technology - particularly if that access is provided on a one-to-one basis.
Now that state testing has closed, our team's laptop cart will return again. But my students will see it once a week mostly, since the computers are shared by three classrooms. Believe it or not, I count myself lucky since other schools where I've taught had even fewer computers available to students than what I have now. But I also know that using computers once a week in my and other classes won't get my high-poverty students where they need to be for the challenges ahead.
Karen "Rennie" Watson teaches 6th grade science at Lakeland Elementary/Middle School in Baltimore City Public Schools. She is a Teach Plus Maryland Teaching Policy Fellow.
Popular in the Community