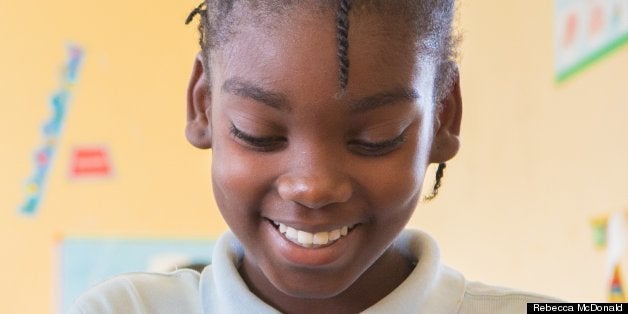 Imagine you're a 9-year-old girl attending a makeshift school in Haiti, and a well-meaning church group or charity drops off boxes of donated books for you and your classmates to read. This is a generous gesture, but the books are in English. You speak French Creole and are just learning to read and write, using one chalkboard shared by 50 students. The stacks of donated books become stools for the school's youngest pupils, and you're stuck with just a few chances per day to take your turn at the chalkboard.
The aforementioned scenario may seem far-fetched, but in some parts of the developing world, it's a reality. To the nearly 2.5 billion people around the globe living on less than $2 a day, access to books -- especially those that contain culturally and linguistically appropriate material -- is very limited.
A new organization called Library for All is building a digital library for the students in the developing world that will change the way children read, learn and access educational materials -- by putting an inexpensive electronic tablet filled with thousands of educational resources right into their hands.
It's been almost a year since Library for All founder Rebecca McDonald (CEO) and co-founder Tanyella Evans (COO) told me about their idea to unlock knowledge to children in the developing world, and the stories they shared about the possibilities for an open source learning system, with content provided by a group of the world's premiere publishing houses, sounded brilliant: Instead of donating tablet devices with simple internet access and applications, through which children could become distracted by videos, games and social media, why not supply them a virtual "library in the cloud" platform, filled with books and other educational content?
That's what Library for All will do. Take a look at the video of how it works:
Library for All has launched a Kickstarter campaign to fund its pilot program at the Respire School in Haiti, located about 2 hours outside of Port-au-Prince. The organization will then scale up across the developing world in 2014, working hand-in-hand with NGOs and other agencies to provide access to Library For All to their programs and the communities they impact.
To find out more about this cloud-based educational system, visit Library for All.
Photo: Repire Haitiu Student with Tablet. Credit: Rebecca McDonald. Courtesy of Library for All.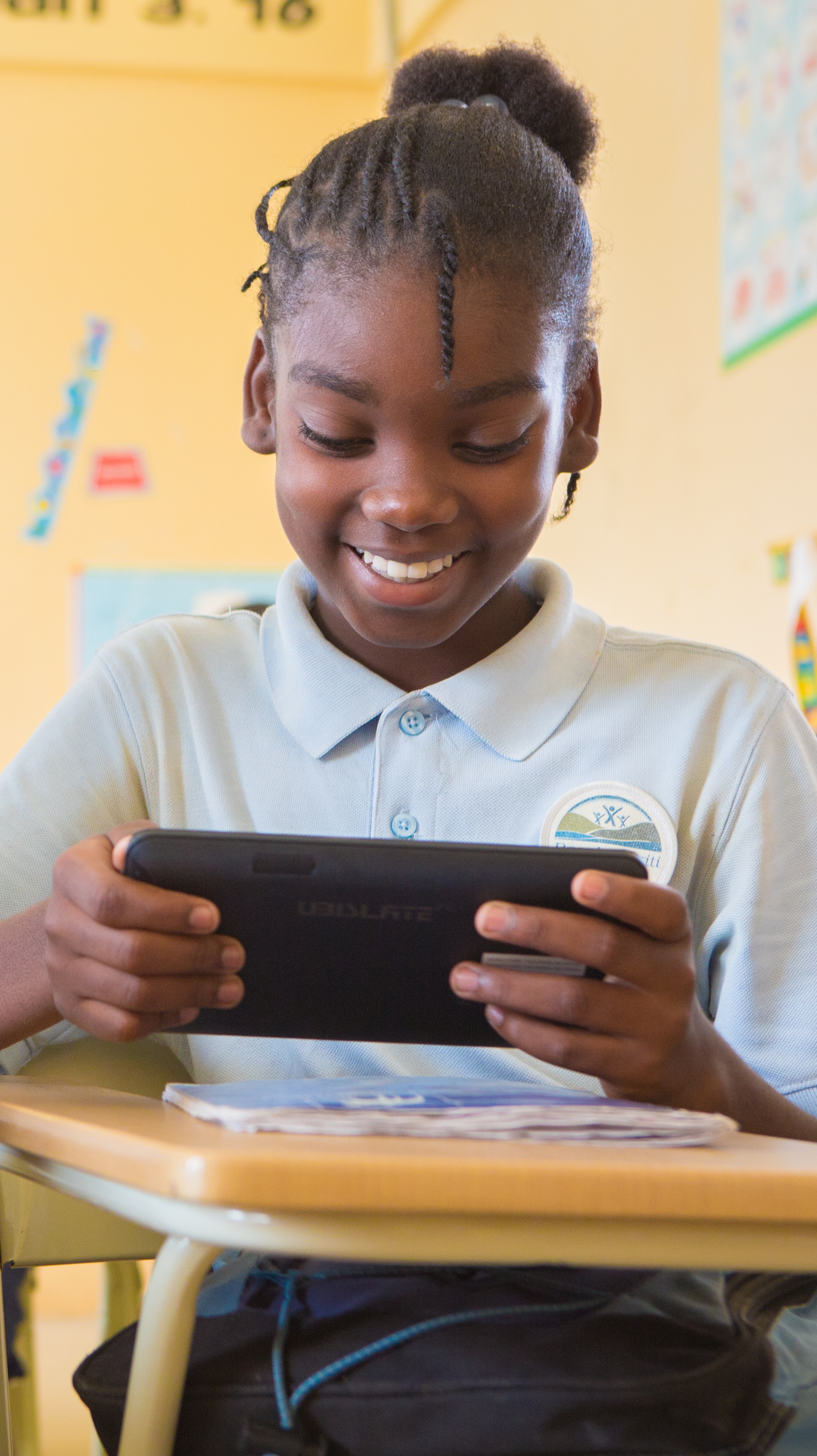 Popular in the Community