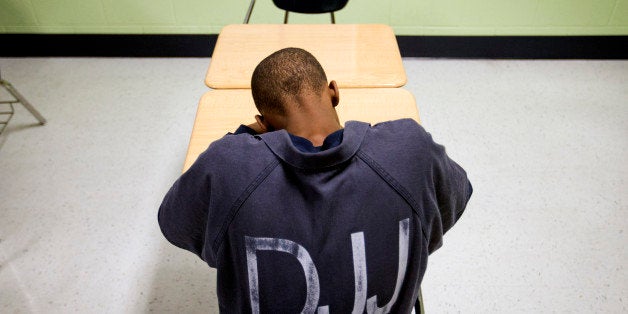 If you read or listen to any election coverage, one constituency you'll hear a lot about is "young people." Candidates emphasize how young people are our future, that we should listen to them and consider them as we think about the direction our country is headed in. But they rarely ever talk about that same promise in America's 54,000 young people who live in youth prisons or other type of residential placement on any given day. These young people have untapped promise too, but it's near impossible for them to explore their potential through confinement.

In launching its new campaign to close youth prisons and redirect dollars to non-residential community-based programs, the Youth First! Initiative released its stunning Youth Prison Inventory. The Youth Prison Inventory identifies where states send young people in conflict with the law. The inventory's first 80 facilities listed are located in nearly 80 percent of U.S. States, and include those prisons that are either over 100 years old or have over 100 beds -- veritable warehouses that do nothing to cultivate the assets and talents of young people.

A few years ago, I represented a young man in a court that chose to throw him away, despite his tremendous gifts. When we went before the judge, and reported that he was excelling in school while at the county's detention center, the judge denied our request for release and said, "if it ain't broke, don't fix it," and sent him back to the cell.

This young man wasn't without fault -- he was a gang member and a drug dealer. But he was also his high school's track star and star quarterback, exhibiting a strong work ethic, propensity for self-discipline and extraordinary leadership skills. He needed someone who could recognize those skills and help him direct them in positive ways; he wouldn't get that in a prison. Eventually,we won his release, and with the help of a paid mentor from one of our programs, he became a lead peacemaker in his home city and at his school.

We have reason to be hopeful that this young man's story can be the rule more than the exception. The time is right to focus our energy and resources on bringing and keeping young people safely home and abandoning the youth incarceration model that we know is costly, ineffective, harmful and racially unjust. It's an opportune time to make the case that young people in the juvenile justice system, who are mostly black and brown, are not throwaway kids despite a system that incarcerates and confines them as if they were.

In advance of Super Tuesday, nine national juvenile justice organizations (including my own, Youth Advocate Programs) sent a joint policy platform to all the presidential candidates conveying that any juvenile justice reform should be viewed through three lenses that represent a departure from the tough-on-crime policies that led to mass incarceration including: child well-being, racial justice, and family inclusion.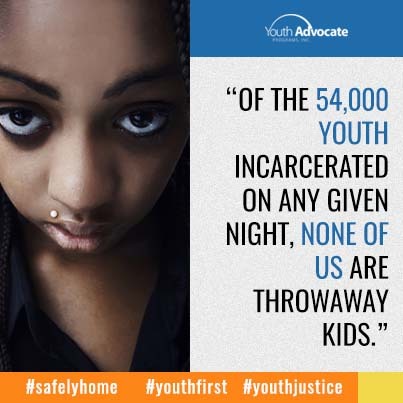 New polling data indicates that these three lenses are how most Americans want the juvenile justice system to be reformed. According to the poll, Americans favor intensive community-based programs over youth prisons or other types of confinement because they want youth to be well; they seek a more racially just system and they see families as key to success. Specifically, when it comes to our juvenile justice system, the poll results found:

•92% of Americans want young people in the juvenile justice system to get back on track so they don't reoffend
•83% favor financial incentives for states and municipalities to invest in alternatives to youth incarceration, such as intensive rehabilitation, education, job training, community services, and programs that provide youth the opportunity to repair harm to victims and communities.
•73% of Americans agree that youth can be taught to take responsibility for their actions without resorting to incarceration.
•89% of Americans prefer including a youth's family in the design of rehabilitation services
•70% of Americans favor requiring states to reduce racial and ethnic disparities in the juvenile justice system.
This last result is especially meaningful because even as youth incarceration has decreased, it remains a persistent problem for young people of color. Black kids are five times more likely to be incarcerated than white youth. Native American youth are three times more likely and Latino youth are two times more likely to be incarcerated than white youth for similar offenses.)
Young people themselves also favor more positive interventions than prisons. According to this same poll, 67% with Americans age 18-29 believe that we should close youth prisons in favor of non-residential community alternatives.

In a focus group of young people ages 16-28 in Virginia, they suggested that states spend money on jobs, family support, prevention, community alternatives, forgiveness of fines, small business loans and opportunities to give back instead of incarceration. A recent survey of Baltimore youth who grew up exposed to unimaginable trauma found that overwhelmingly they wanted mentors, jobs and teen support groups. Put simply, young people have creative ideas about how to help their generation and they are optimistic about their futures. We should be too.

Policymakers are finally warming to a reform that helps young people and that we now know the public supports: that the best thing for justice-involved youth is to get the help they need in their homes and communities, not through confinement. Even more promising is that governors are beginning to close youth prisons.

Politicians, the public, and young people themselves all agree that we can and should do a lot to help youth in need, but one thing we shouldn't do is throw them away.
Related
Popular in the Community