It takes a lot to make the circus of the Republican presidential nomination campaign look civil, democratic and enlightened. But if there's anything that can be counted upon to reliably do so, it's reading about Russian politics, which are even more of a mess.
The country is gearing up for presidential elections, which will be held on March 4th. The favorite is two time former president Vladimir Putin, one of the grimmest figures in global affairs. His four opponents include Mikhail Prokhorov, the third-richest man in Russia and Vladimir Zhirinovsky, whom the BBC says is often described as "something of a clown." The choices are far from ideal. Activists have already protested, and plan to continue to protest, what many see as Putin's unfair meddling.
In typical Russian fashion, though, others are responding with dark humor rather than tears. One such fellow is the owner of a Moscow cafe, who took the time on Thursday to draw the faces of the five candidates in cappuccinos for an AP photographer.
Here's the man pouring the coffee: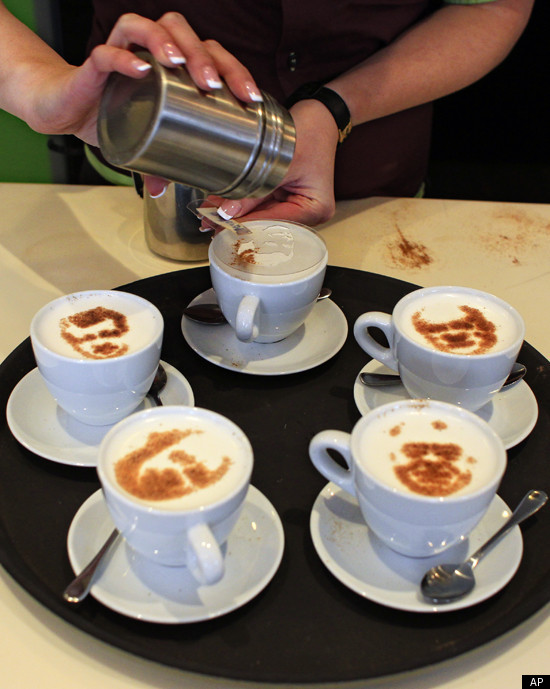 And here are the results: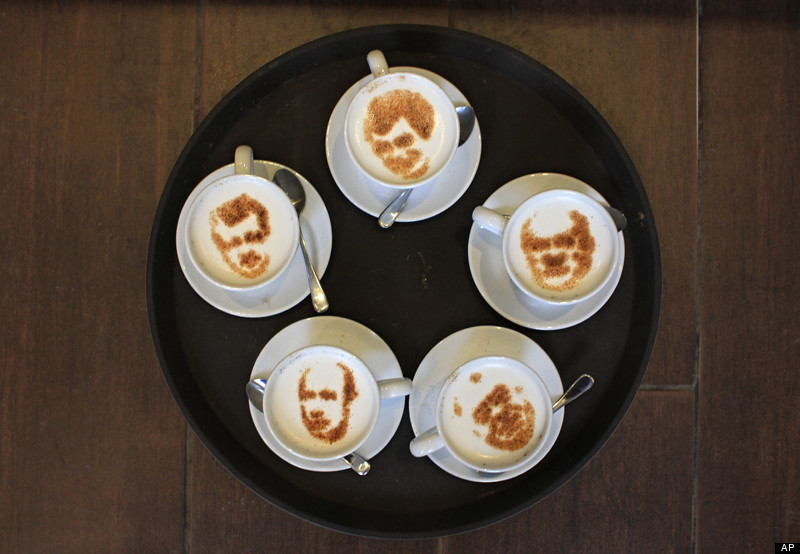 From left, clockwise: portraits of presidential candidates Sergei Mironov, Mikhail Prokhorov, Gennady Zyuganov, Vladimir Zhirinovsky and Vladimir Putin, created with cinnamon- and cocoa-powder-adorned cups of cappuccino at a Moscow coffee house on Thursday, Feb. 2, 2012. (AP Photo/Sergey Ponomarev)
Related