Almost a year after announcing their split in a stilted scene at the Grand Kremlin Palace, Russian President Vladimir Putin and his wife Lyudmila have finalized their divorce. The duo were married for 30 years and have two children together, though Putin's official biography on the presidential website no longer makes any mention of Lyudmila.
The news marks perhaps the final chapter in the hushed but turbulent drama of Putin's personal life. Rumors long circulated of a rift between the Russian strongman and his seldom-seen wife. The Kremlin regularly issued denials of such gossip, and Putin himself denied marital troubles, telling Italian reporters there was "not a single word of truth" in the speculation and that he had contempt for those whose "erotic fantasies prowl into others' lives."
Tabloids were vindicated in June 2013, however, when Putin and Lyudmila announced a joint decision to pursue a "civilized" divorce.
The latest development points to the newly single President Putin now being the world's most powerful bachelor, a title that jells with the virile outdoorsman persona he has publicly cultivated for years. Evenso, a few hurdles to dating the World's Most Powerful Person may stand in the way for potential matches, starting with his much-rumored surreptitious liaisons with a former Olympic gymnast.
Of course, Putin rarely allows much interfere with getting what he wants. Just ask Ukraine.
Related
Before You Go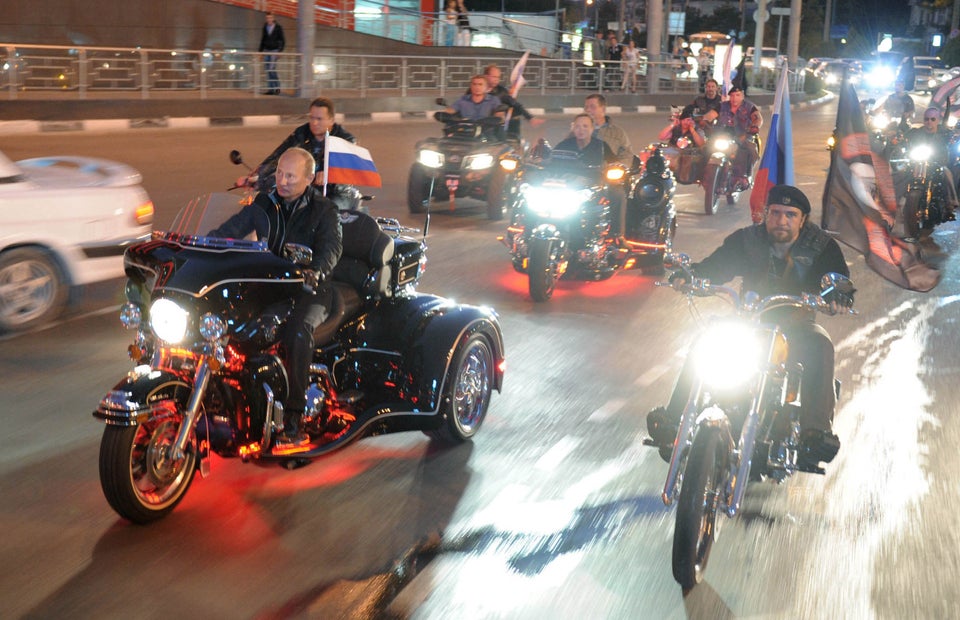 Putin And The Night Wolves
Popular in the Community