By Darya Korsunskaya and Dmitriy Rogovitskiy
MOSCOW, May 28 (Reuters) - Russian President Vladimir Putin defended Russia's right to host the 2018 soccer World Cup on Thursday and accused the United States of meddling outside its jurisdiction in the arrest of top officials from world governing body FIFA.
Putin said the arrests in Switzerland on Wednesday were an "obvious attempt" to prevent FIFA head Sepp Blatter's re-election this week but that the 79-year-old had Russia's backing.
"If anything happened, it did not happen on U.S. territory and the United states has nothing to do with it," he said. "This is yet another blatant attempt (by the United States) to extend its jurisdiction to other states."
The world's most popular sport was plunged into turmoil this week when seven senior soccer officials were arrested on U.S. corruption charges to face extradition from Switzerland.
Swiss authorities also announced a criminal investigation into the awarding of the next two World Cups, including the 2018 tournament which was granted to Russia in 2010 by a committee containing two of the indicted FIFA officials.
After hosting the Winter Olympics in Sochi last year, the World Cup will be a chance for Russia to showcase itself as a global power at a time of deteriorating relations with the West over the crisis in Ukraine.
Sports Minister Vitaly Mutko told RIA news agency on Thursday there was no risk of Russia losing its right to host the 2018 tournament.
"If the investigators do not have any concrete proof to show that the Russian bid campaign violated any rules, then there is no need to resort to politics," Mutko said.
"Unfortunately, our American partners use such methods to achieve their selfish aims and illegally persecute people," he said, citing former U.S. intelligence contractor Edward Snowden and WikiLeaks founder Julian Assange, both of whom have evaded prosecution in the United States for divulging secret information by hiding abroad.
"I do not rule out that in the case of FIFA, it's exactly the same," Putin said. (Reporting By Jason Bush; editing by Ralph Boulton)
Related
Before You Go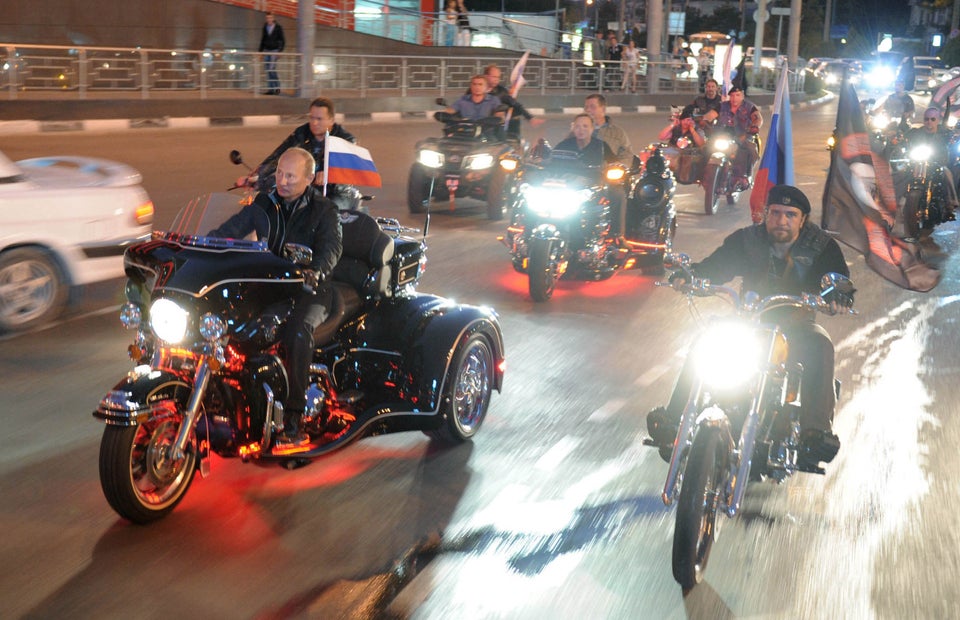 Putin And The Night Wolves
Popular in the Community