If, for some reason, you have ever wondered what Russian President Vladimir Putin might look like as Hercules, then the art world has finally provided your answer. A new exhibit depicting Russia's demagogue as demigod opened in Moscow on Monday as a one-night-only tribute for Putin's 62nd birthday.
Entitled the "12 Labors Of Vladimir Putin," the exhibit depicts the Russian president in a variety of heroic feats as he triumphs over mythical beasts that range from a Cretan bull (referencing Crimea) to a multi-headed Hydra that seemingly represents western sanctions. While certainly on top of current events, much of the unauthorized art is less than subtle. Indeed, one work paints Putin literally strangling a terrorist with his bare hands.
The show was organized by the head of a Facebook fan group dedicated to Putin, who told the Guardian that the aim of the exhibit was "forming a different image of Putin because the western media constantly criticises [sic] him." It reportedly debuted to a group of mostly journalists and some students, who perused the various Putins.
It's unknown whether the non-mythical Putin, who is currently celebrating his birthday in the wilds of Siberia, has any knowledge of the exhibit's existence. The president's relationship with the art world has been fraught as of late, though it's reasonable to think these works may be more to his liking.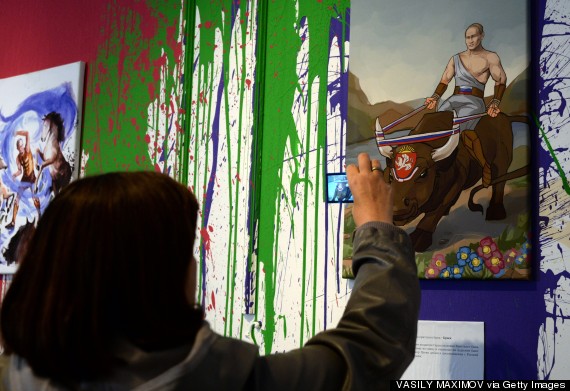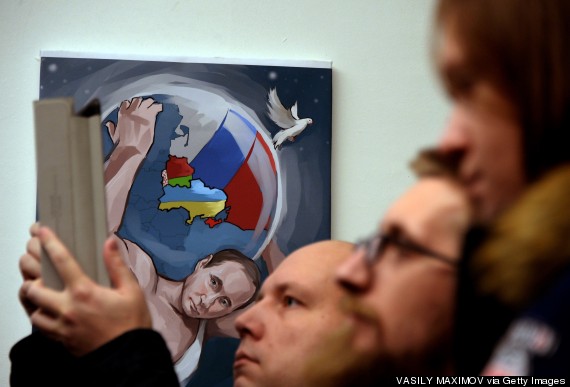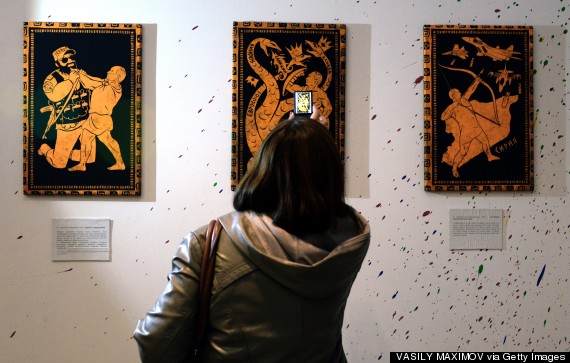 Related
Popular in the Community