Though the rumor mill continues to swirl over which of them will run for the Kremlin next year, Russian Prime Minister Vladimir Putin and President Dmitry Medvedev cast aside their differences this week for an afternoon of summertime fun.
As Reuters is reporting, the diplomatic anglers spent the day walking along the banks of the Volga River before some fishing, and then set off on a boat trip to take underwater photographs. It was the second time in a week Russia's ever-charismatic prime minister donned a wetsuit. Last week, he traveled to the Taman Peninsula on the Black Sea to go scuba diving at a submerged archaeological site known as the "Russian Atlantis," where he recovered two ancient urns (though the legitimacy of that endeavor has been questioned).
As Bloomberg is noting, neither Putin nor Medvedev have ruled out running for president next year, but both leaders have said they plan to make the decision together.
So who's the better fisherman? Decide for yourself based on the photos of the excursion below: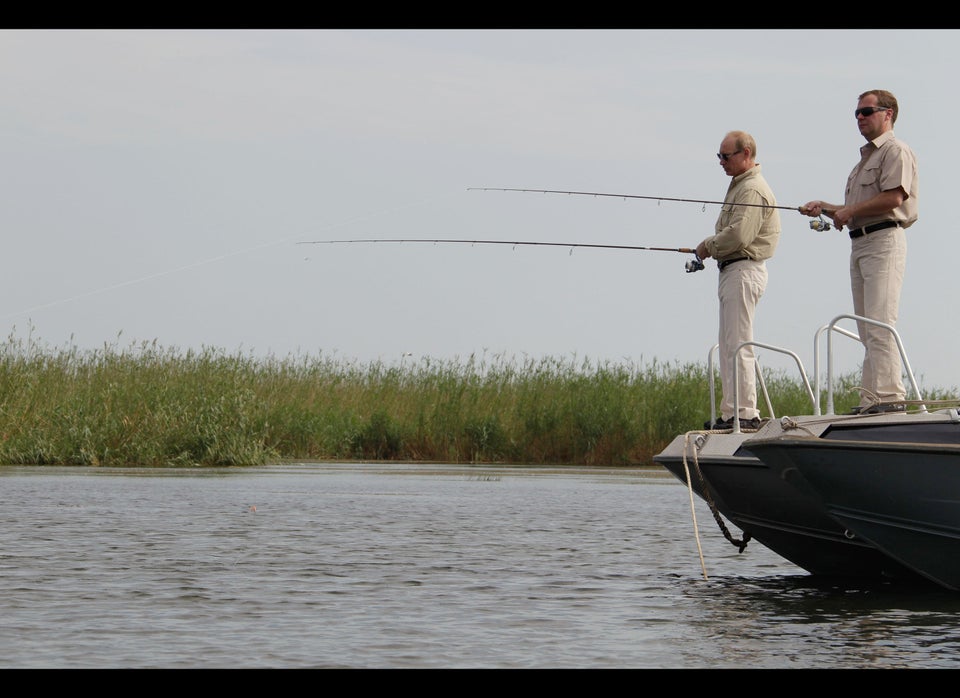 Putin, Medvedev Go Fishing
Popular in the Community